Discussion Starter
·
#1
·
So you just looted your first vehicle! Well done! Now to establish ownership of said vehicle. Many Orks paint stolen items blue and this works well (not to mention bring much luck in pillaging in the future) but here's how I established ownership of a Goff Trukk in a few simple steps.
1. Nick a trukk such as this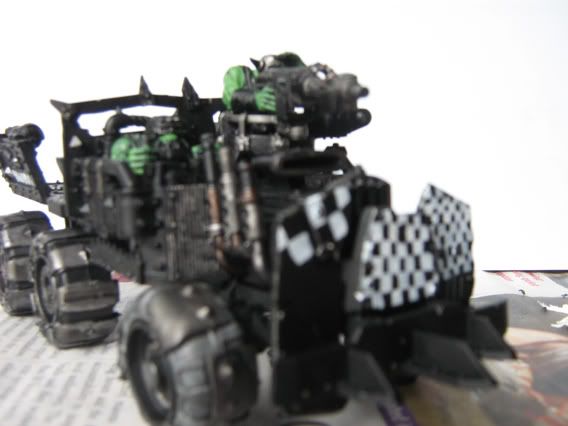 2. Get your Mek to make some glyphs with which to decorate said Trukk
I've been shown
this
thread on another site where glyphs have been collected together under one roof.
2.1 I got my Mek to make the glyphs for 'property of' and my warboss' own personal glyph. I cut these out of thin plasticard (about 0.5mm thick) and used 0.2mm diameter plasticard rod to do some rivets.
I mounted these on thicker square-ish plasticard like so.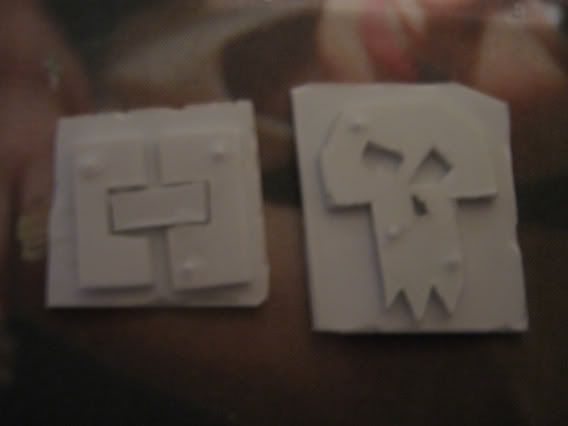 You also want to trim some areas away from this second backing piece to show battle damage/general orky construction.
3. Then you paint attach the glyphs to the vehicle and paint it up. I painted some of the Trukk blue so the original colour scheme was still visible underneath. I went for Ultramarines Blue as a base then some layers of Ultramarines Blue and Enchanted Blue in varying proportions. This is what you will end up with (or something similar).
A close up of the front area:
Well, that's it. I hope this has given you some inspiration if nothing else.