·
!!FailHammer!! Podcaster
I'm really fickle so have problems finishing armies (always something newer and shinier on the horizon). Hopefully keeping a project log will give me the impetus and encouragement to stick with one army till they are finished.
I originally intended to make an all Khorne force but after playing against the Daemons I realise that if I want a competitive list (which I'll need since I'm not a great general) I'll have to go with elements from various chaos gods.
I have done a couple of centrepiece models to start with to test some techniques and give me a reason to finish the rest of the army.
Daemon Prince of Khorne (will use as Skarbrand)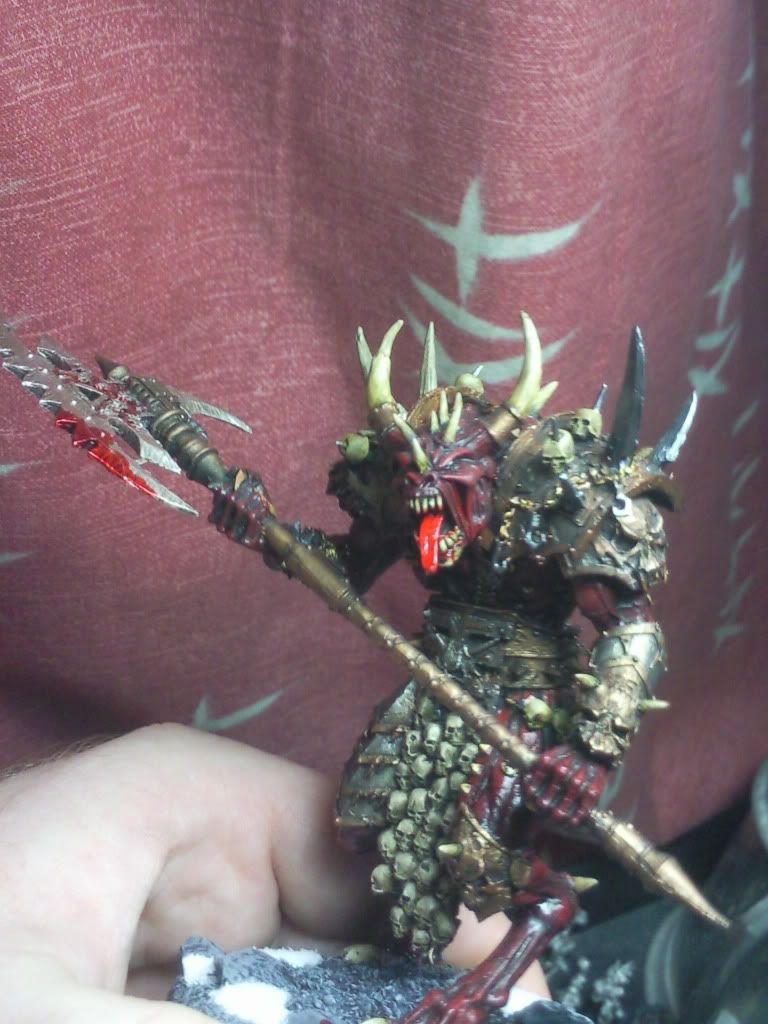 First model finished, skin was mechrite red washed with lot's of Baal red and Badab black then re highlighted (then a dose of Devlan mud)
Herald of Khorne (will use as Skulltaker)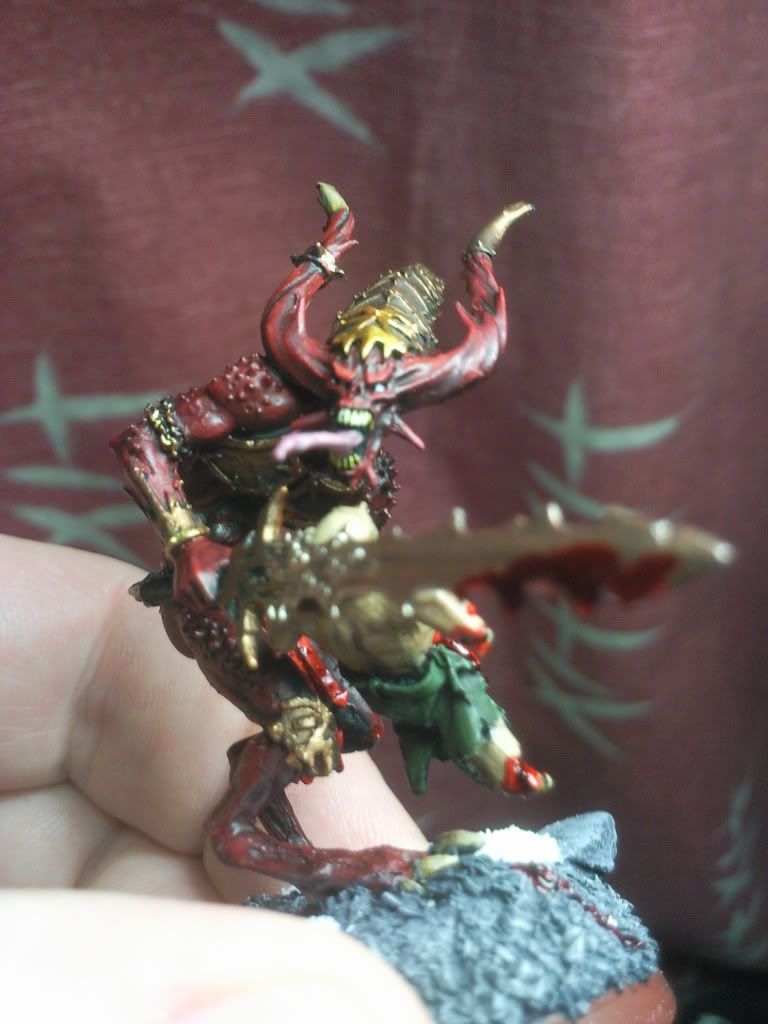 Love this model, it was great fun to paint and fits in with the other Bloodletters far better than the Citadel Skulltaker model. The skin was basecoated with the Vallejo's "Heavy Red" from their new "Extra Opaque" range (their version of Foundation paints). The red is more vivid than Mechrite.
The skin was then washed with a mix of Baal Red and Badab Black (I'd recommend anyone thinking of doing Daemons keeps a pot of this "Khorne Juice" handy).
The skin was then highlighted with thinned down layers of Vallejo "Scarlett Red", "Gory Red" and "Bloody Red" (No prizes for guessing what the GW equivalent of those paints are).
Herald of Khorne (view of "kill")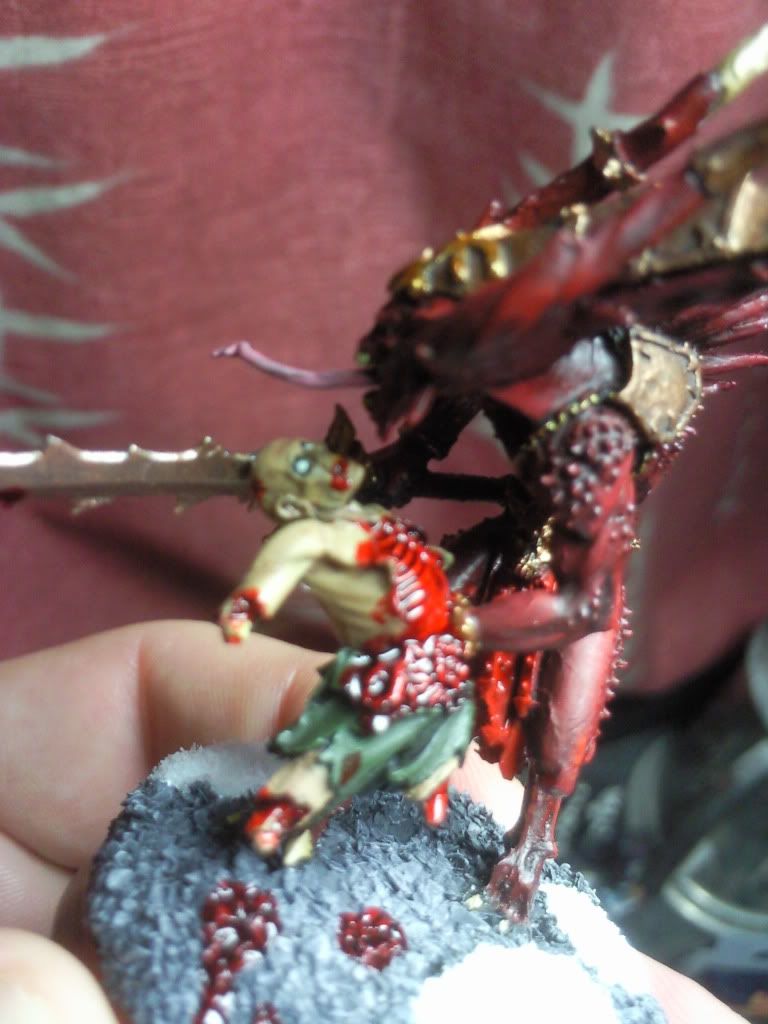 Read a mention of Tamiya clear red on a project log on Warseer and thought I'd give it a go. Makes amazing looking blood.
Normally i hate the look of people painting all of their blades with red paint to look like they are covered in blood as it looks crap. Khornate Daemons seem to fit the idea far better though (I'm going to try and resist over-using the Clear Red in the army but it's addictive:biggrin
Not sure what to work on next, have got Juggernaughts, Daemonettes and Horrors so far, final army list not drawn up yet.
Any tips, suggestions, comments or questions welcome.
[EDIT] Yay! worked out how to post the pictures properly!