Discussion Starter
•
#1
•
I'm new to heresy online, but not to 40k. I've been posting on other forums for a few years now and I'd like to share some of my previous work with you. This is an ongoing army that I started in 2005. I've painted half of the Eagle warriors 4th company and I'm currently working on a combat patrol force using elements of the 6th company.
First up is a shot of the completed half of the 4th company. I do have squads from the 1st, 8th and 10th company in there, but there are 10 models per company at the most.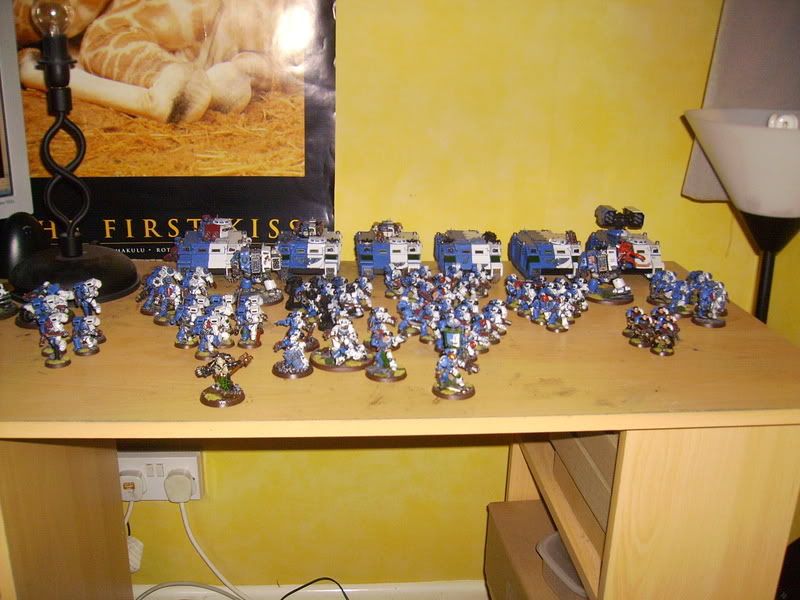 Next up, The unit that I am currently working on. Squad 4 of the 6th company, led by sergeant Sinon.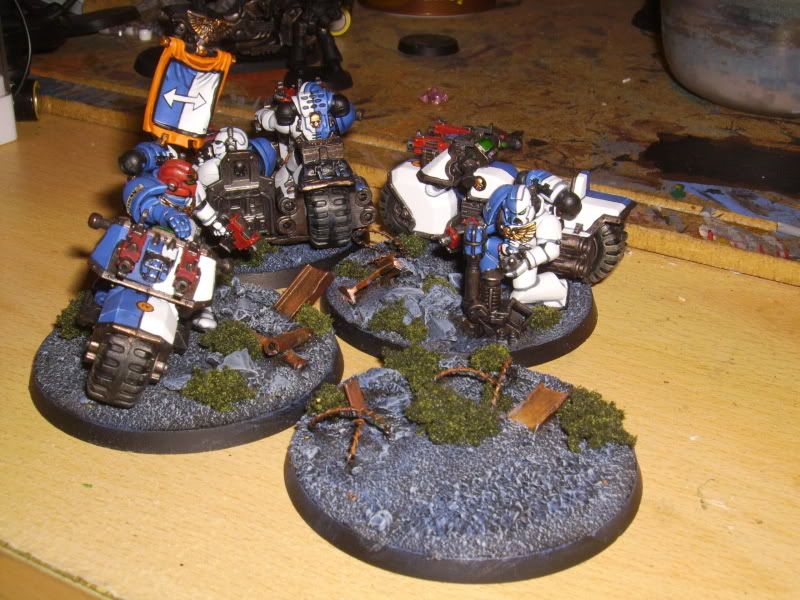 You may have noticed that they are missing their left hand shoulder pads. The reason is that I'm waiting for some of these to turn up in the post: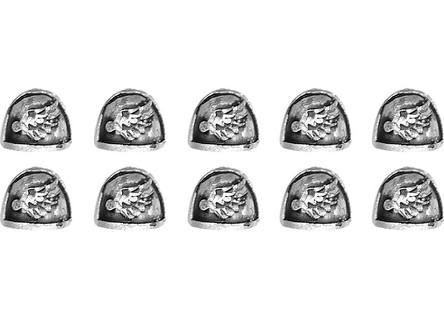 And a little something special that I have worked on, but I have hidden in a cupboard awaiting the proper motivation to complete.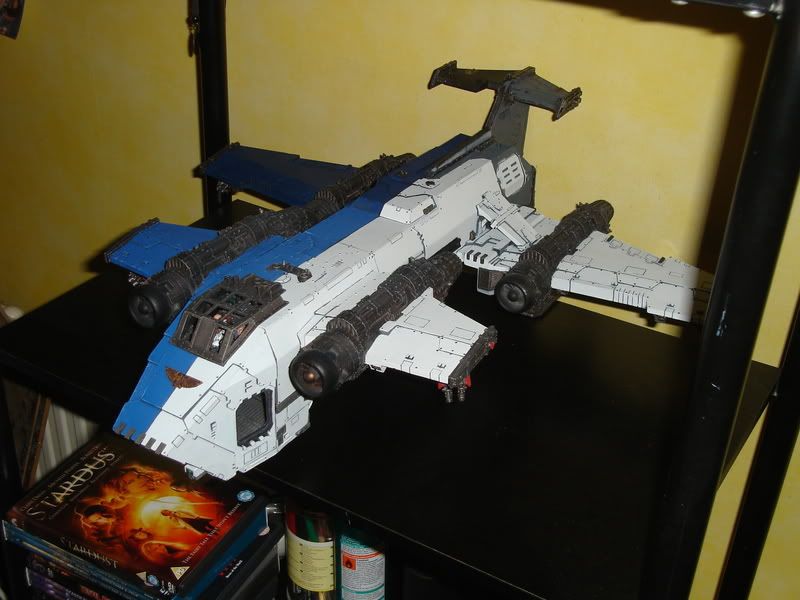 I intend to paint the complete chapter of the Eagle warriors. This includes all transports and all elements of the chapter armoury.