Discussion Starter
·
#1
·
I was looking at the various army builder type programs and seeing how much they cost which I think is a waste of money when me being a small excel genius can build the whole thing in there.
I am currently working on a builder primarily built off the Blood Angel codex tables first
I will incorporate other armies and will probably put it to a vote who I include next.
I have attached a pic so you can see the kind of layout I have so far, this will be touched up and made to resemble maybe a space marine data panel or something depending on what army you choose - selection screen at front etc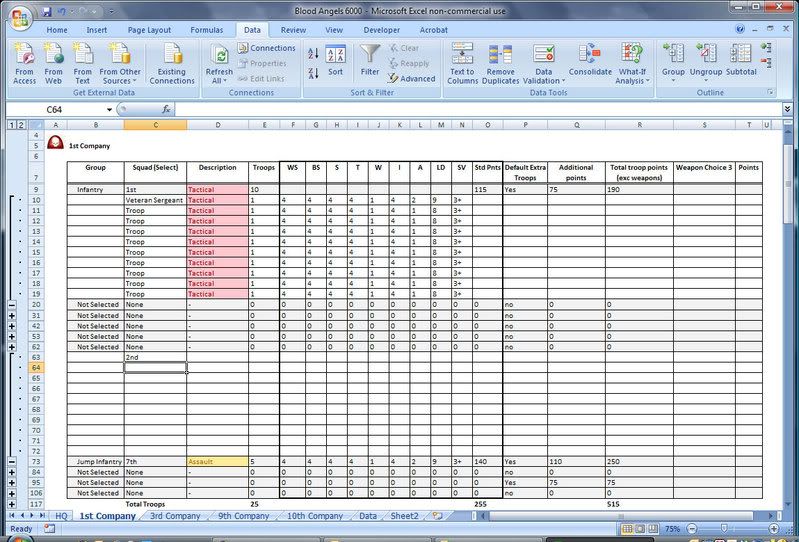 Let me know what you think, if you would like to have a lookie at it then feel free to once I have updated all the troop tables then thats fine.
Basically you select a squad drop down and it autimatically pulls throught the stats and troop options, you then select your make up of the troops which pulls through their own stats. I will be extending the table to include weapons and special doctrines etc etc
Once I have th troops done I will move on to vehicles then artillery etc.
Hq I will add at the top:mrgreen: