I started painting the Dark Eldar shortly after its release. Unfortunately I keep getting side tracked with my other projects so I'm not as far as I would like to be on my army. So I decided to strictly work on my Dark Eldar until August. Hopefully the community's support will keep me motivated.
I've always been a fan of Asdrubael Vect so I had to paint the stereo type "Black Heart" Dark Eldar. If I started new I would probably paint Obsidian Rose.
Kabalite Warriors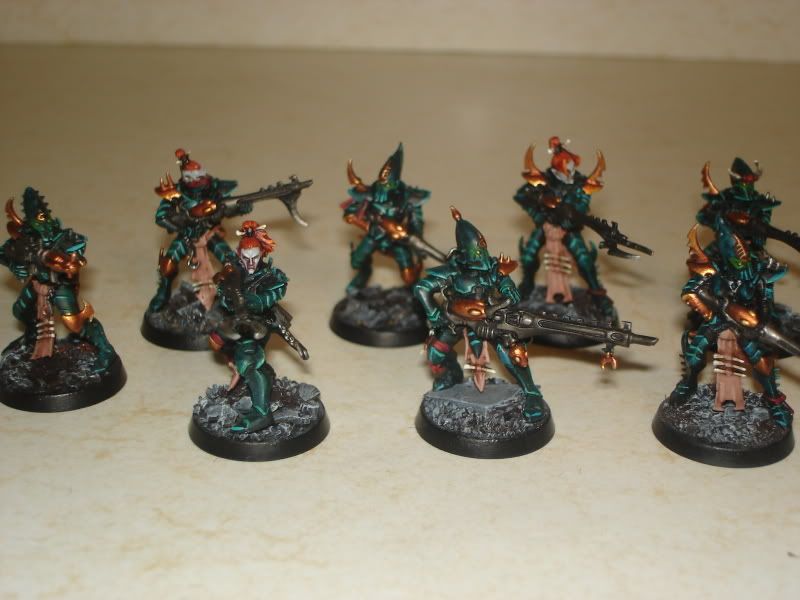 I settled on an ashen wasteland for my base scheme. It gave me a chance to use the dead/burnt grass. I also wanted to be creative with the bases and add debris to give the land a real war torn look. You will start to notice more detailed bases later on during this adventure.
Mandrakes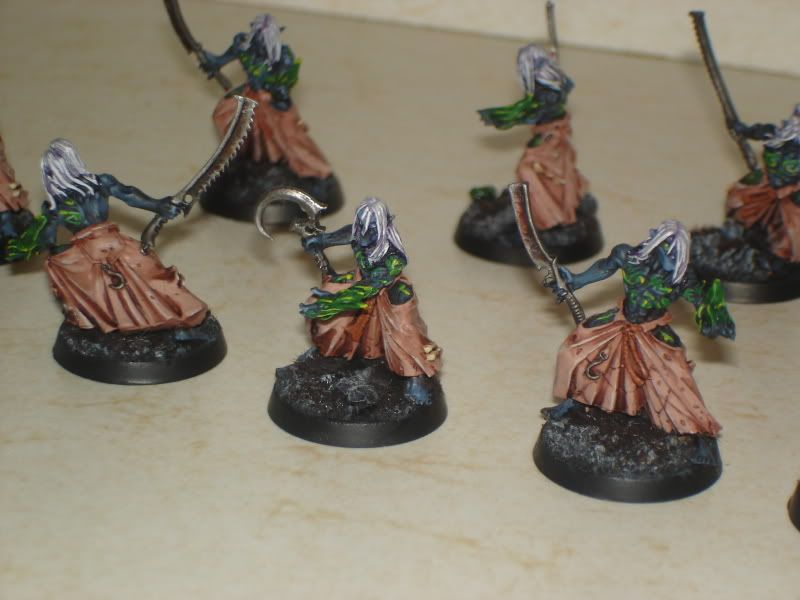 My prototype Mandrake has a grey/white hair scheme. I later went with the anime purple white hair look. Kind of like Magus from Chrono Trigger. After all they are daemons.
Reavers
Ravager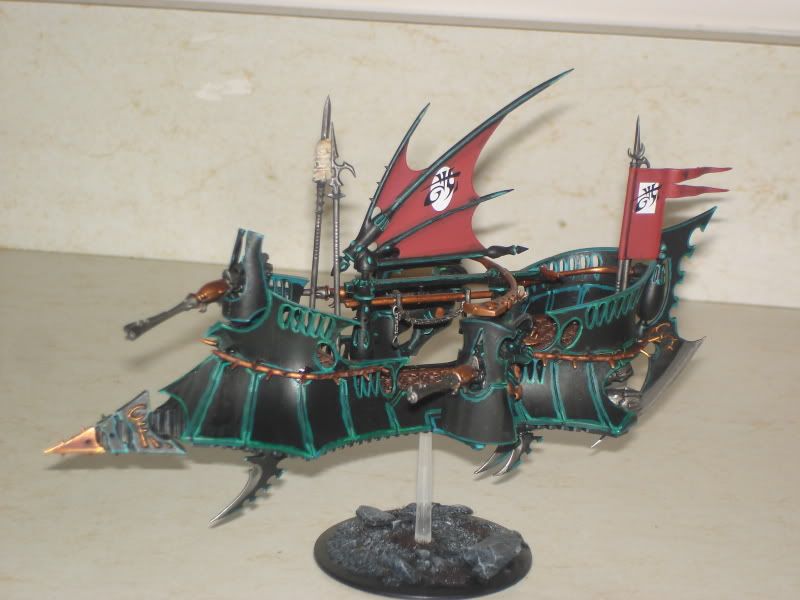 Clawed Fiend
As soon as I got this guy I stopped painting my Wyches. It felt good to use different colors for a couple of hours.
For the Wyches I switched to a purple glaze for the skin instead of the muted brown tone used on the Kabalites and Reavers. I also discovered some hidden detail that I missed on my Kabalites. So I went back and finishe them.
I used an air brush for the Khymeras and I was totally drunk when I painted them. So don't judge me to harshly.
Coming soon...
Razorwing Flocks
Baron Sathonyx
Incubi