Discussion Starter
·
#1
·
So here I am, creating a project log to try and keep myself in a decent pace to finish this army in time! (Which would be 14th of October, 15th is the day I leave for the tournament!)
This will also be my first dive into working with greenstuff for other things than fixing gaps in metal models
It should be noted that I don't particularly fancy the Fiend models, and at such an outrageous price I find them a bit expensive, so I came up with a creation I have seen a few times across the interwebs:
And considering there is no Herald on Chariot model, here are two of my planned 4 Heralds of Tzeentch on chariot, using the Tomb Kings Chariots as a bare skeleton: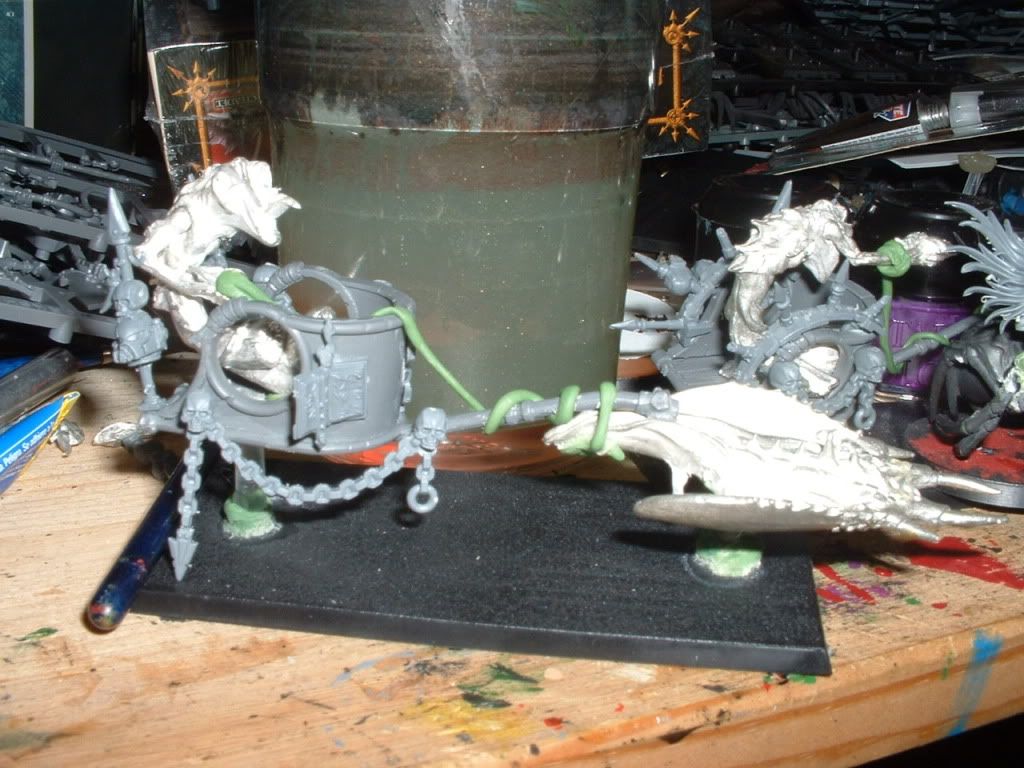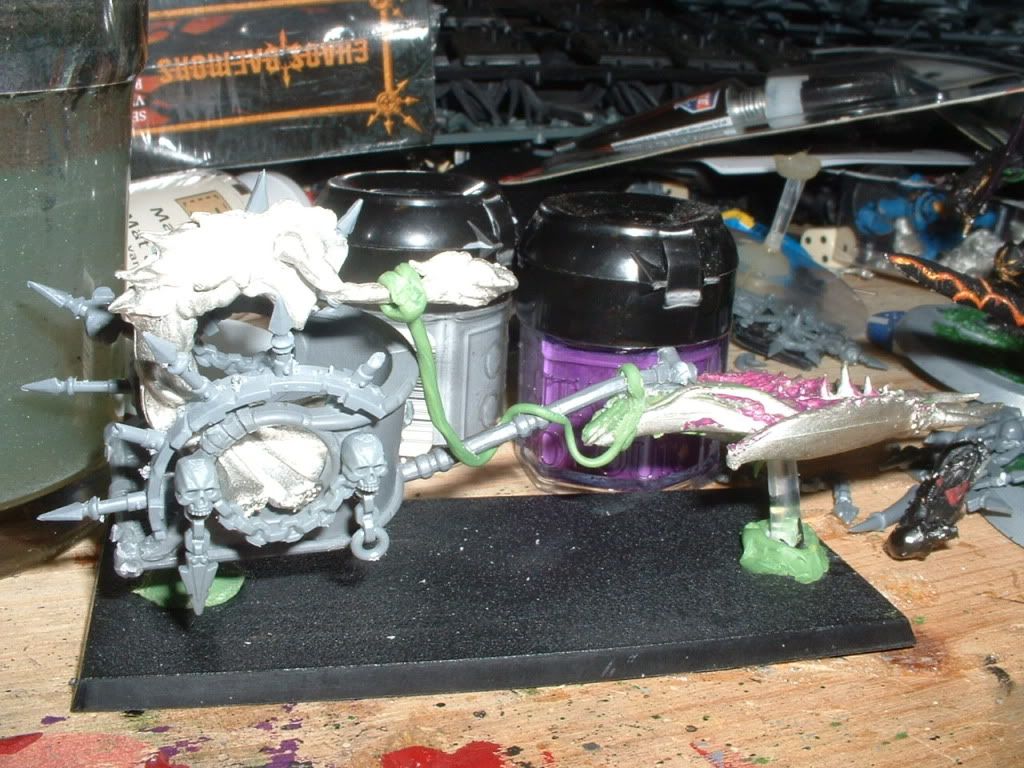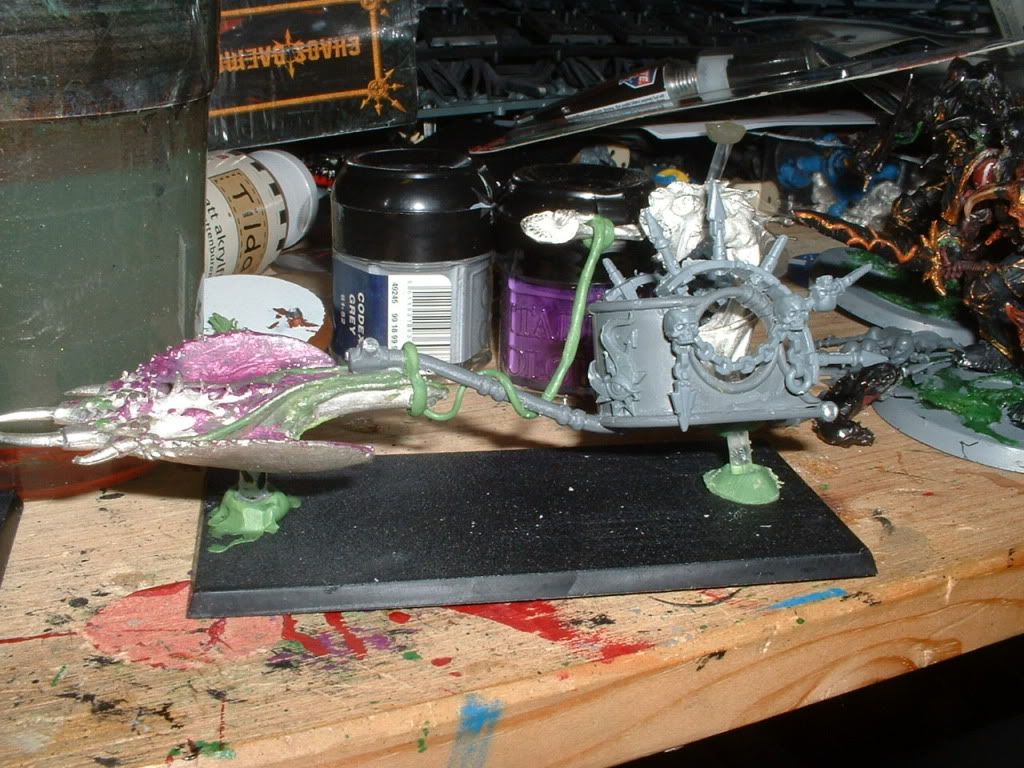 You'll have to excuse the poor camerawork and cluttered desk.
Any criticism and helpful tips would be greatly appreciated!
Let me know what you think!