Discussion Starter
·
#1
·
The other day, I picked up a Dark Age Dragyri Soul Warden for $2.00. Not bad, eh? Anyway, the stock model had a very arcane look to it, and it was roughly daemon prince sized. It occurred to me that rather than just paint it as a piece to practice light source effects or something on, I could actually do something useful with it, and so I converted it into a daemon prince of Tzeentch. A spare icon, a bit of green stuff, and a couple leftover bits from the Spawn sprues, and...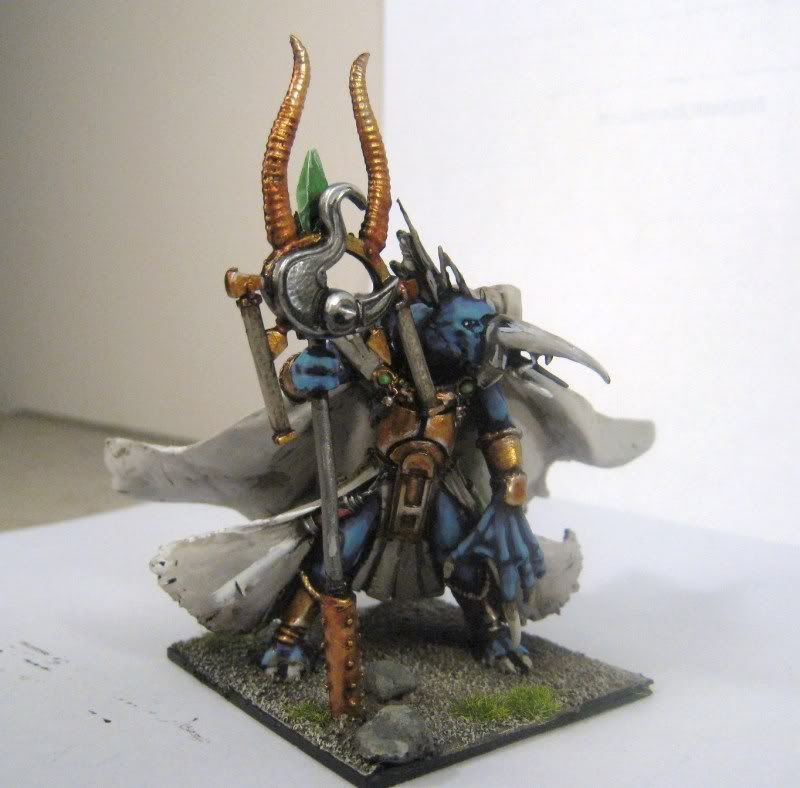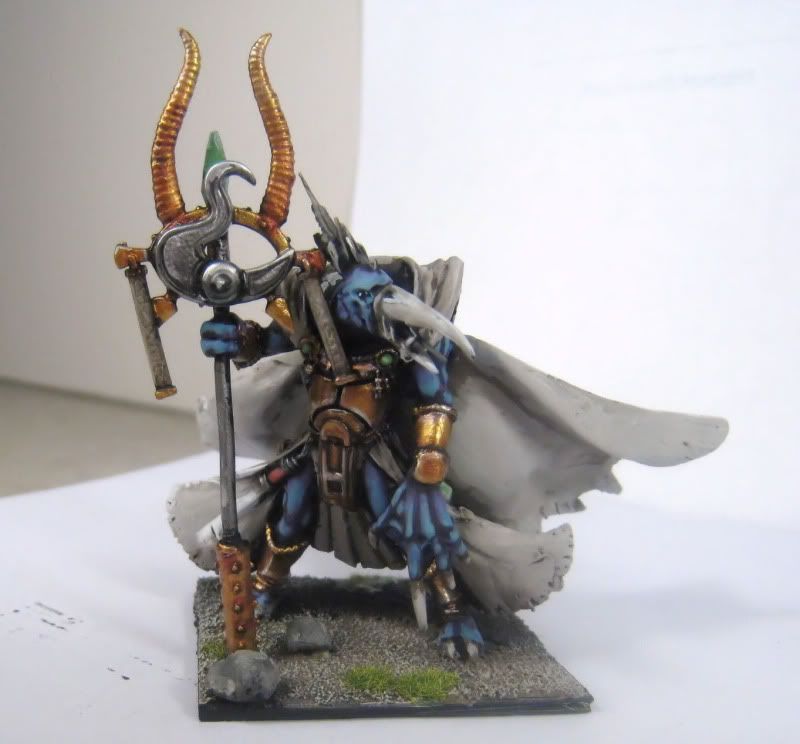 I wanted to try something I hadn't done before, paint-wise. I'd never tried to get a glowing effect from skin before, so I decided to see if I could get a sort of arcane iridescent glow going. To sort of emphasize it, I left the cloak relatively flat-- it's still a three stage highlight, it's just not as heavily detailed or anything as I might normally do.
What do you all think?