Discussion Starter
·
#1
·
A while back I was rearranging my room, so I didn't have any space to work on the hobby... and I had a bunch of cardboard saved up for hobby and art projects (not that I separate the two so much). I didn't have anywhere for it to go while I was moving furniture, so I figured I should use it up as quickly as possible.
With a very small amount of thought I came up with the fantastic idea to make a costume of the big mek of my ork army, which at that point consisted of an ork and his dreadnought power klaw. He has a cool bionic eye now too.
Well I stopped working on my room and set to figuring out what size I needed to make the pieces. It came together fairly quickly (thankfully), but the structural integrity seemed rather temporary.
I've decided to make it out of PVC, at the suggestion of Finnlock over on dakkadakka. I've got a PVC pipe in the middle of it, to put my arm in and the controls are all but rigged. I'm just saving up for the PVC sheeting and working on the design details at this point.
Here's a couple pics: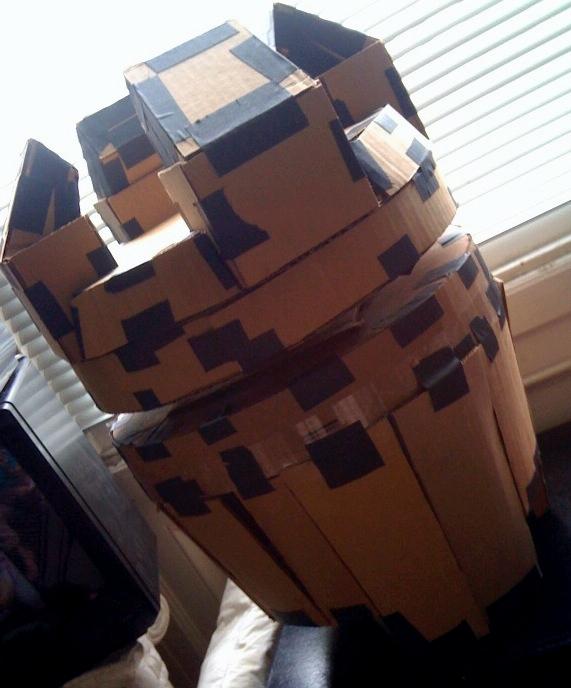 and one for scale: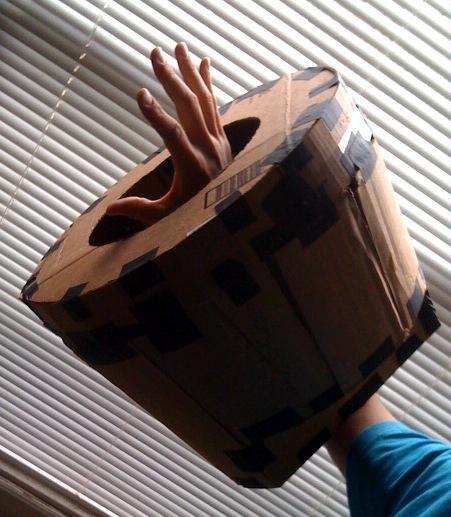 and here's a sketch of the costume: