So what will you find in this Plog then?
Lots of Orky Gubbinz as I scratch build up vehicles and not too many Gitz as I try to avoid painting endless Boyz.
After a fair few months away from the hobby with a bad case of
'too much real life'
I have finally managed to get going again.
I had a Kult of Speed army a few years back which I sold (theres some pics in the Gallery deep at the back of the ork bit), I don't regret that but the things that have stayed with me from that army are;
how much I enjoyed making all the buggies and guntrukks.
that I actually painted it all quite quickly.
how much fun they were to play.
The fact that I can only remember winning one game with them matters not.:laugh:
Since then the guntrukks have disappeared but the opportunities that Apocalypse brings well make up for that.
The plan such as it is, is to try and get a lazy painters 1500pt force together as a core and then let myself do as I please to get be able to play Apoc against wertypop's tank heavy sprawling Guard army.
So here we go with the more interesting bits.
First off a quick sketch of a old epic mini that I have tried to re design in a more up to date style. Probably for use as a looted wagon with Skorcha.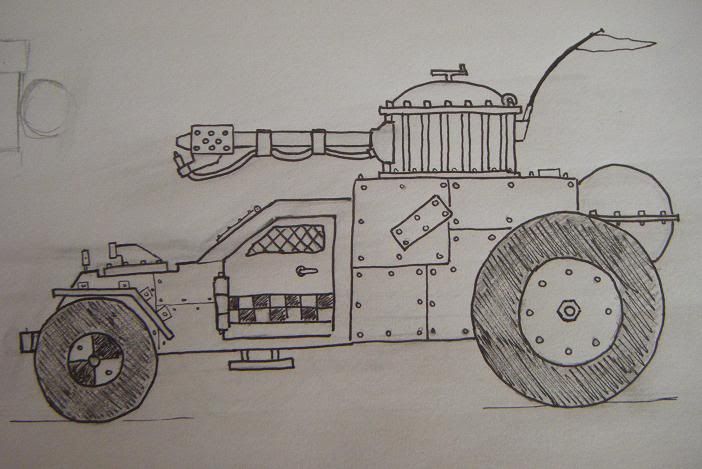 Next up a picture that some of you may have seen in my old thread.
Looted Wagon.
Well its been growing.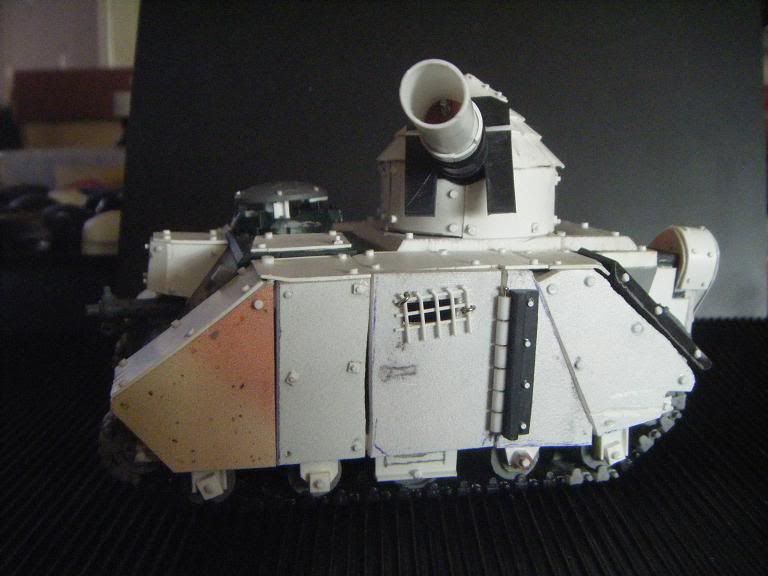 And to finish something painted.
Slugga Boy1.
Painted Points = 6