Discussion Starter
·
#1
·
I decided to re-base my Warriors of Khorne army, and discovered that it was cheaper to make my own bases than buy bags of GW bases.
With that in mind, I bought a couple things of movement trays, and cut each square out to make a base. Now that I'm refurbishing my old Orcs & Goblins army for 8th Edition, I've carried that basic idea over into making multiple bases for ranks of Boyz (let's face it, they die in heaps, so five to a base isn't unreasonable.)
Basing models like this removes the unsightly seam between models, even when the bases are individual squares rather than the regiment base shown. It also lets you put multiple models on a single base for ease of modelling different poses so everybody ranks up.
The possibilities with the Custom Movement Trays for bases really expands your modelling options
This is a rank of Boyz on a regiment base cut from the WHFB Custom Movement Tray sheet.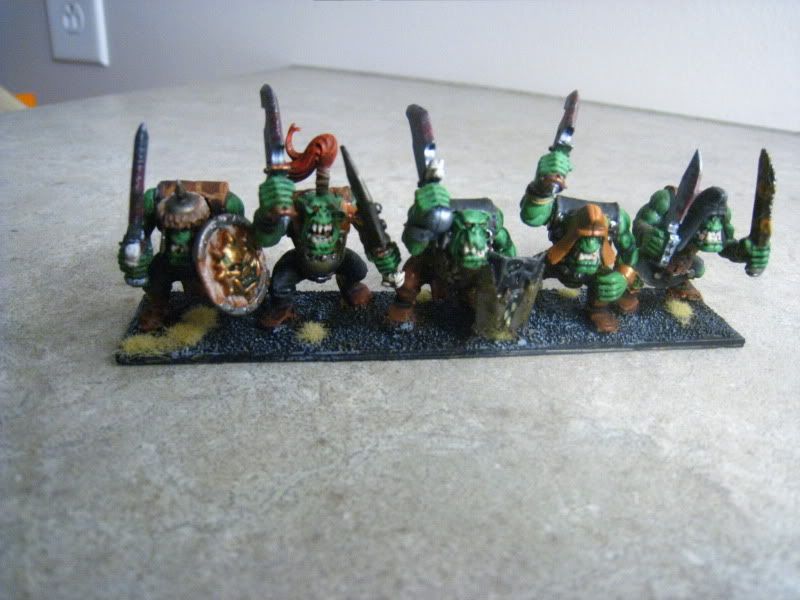 You can see the difference between the standard base and the custom base here: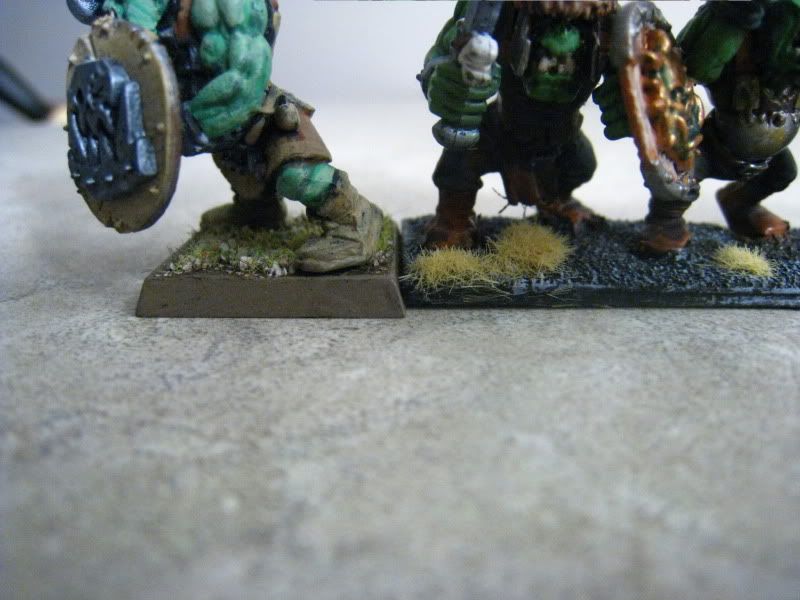 The cut custom base fits flawlessly in a movement tray, too.