Discussion Starter
•
#1
•
Well Ive done it again, gotten sucked back into the 40K universe. This time I have fallen for the new necron plastics. I know, shiny... Anyway this will be a work in progress forever but I hope to get some good stuff up and keep expanding. This is an example of what I have so far.
Heres the crew so far. Immortals converted from warriors with pieces of GW barrels for shoulder pads and guitar wire everywhere. Cryptek is a skaven engineer, trying to make them stand out, the pack is his veil generator (gotta be big to move entire units).
Close up of said unit.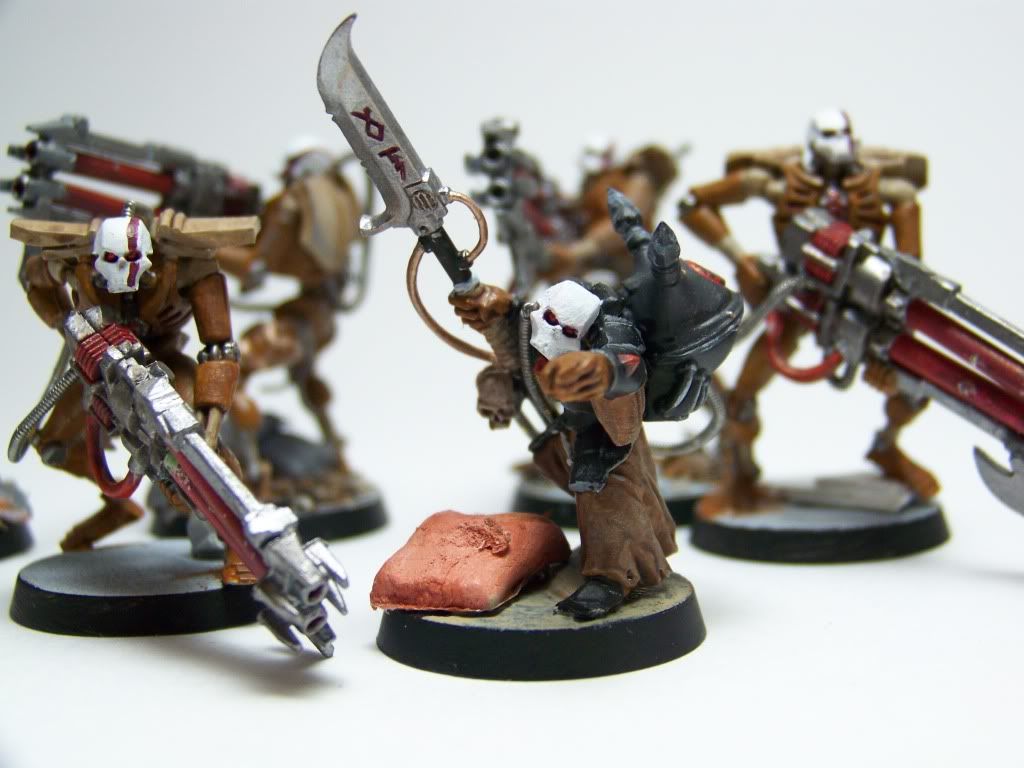 This is my first Lord/Overlord came out of the barge box set and thanks to an Imperial guard that wasnt fond of his head hes got a trophy.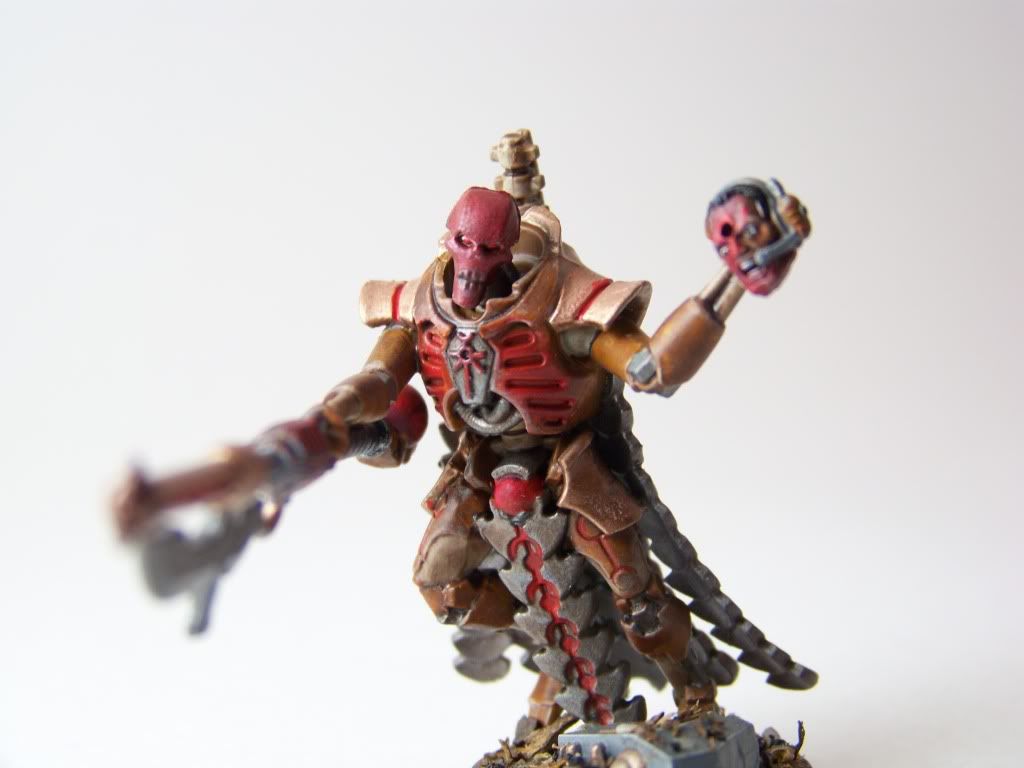 Another view of the Overlord.
Close up of the Cryptek.
One of my Immortals, trying to capture that old beat up slapped together feeling, hes been tearing apart warriors for years to keep himself operational.