Discussion Starter
•
#1
•
Hello,
I just finished kit bashing, on a small level, a Command Rhino I've wanted to do for a while now. Thanks to bitz sellers on eBay I've finally put together this Rhino I've had on my mind for months now.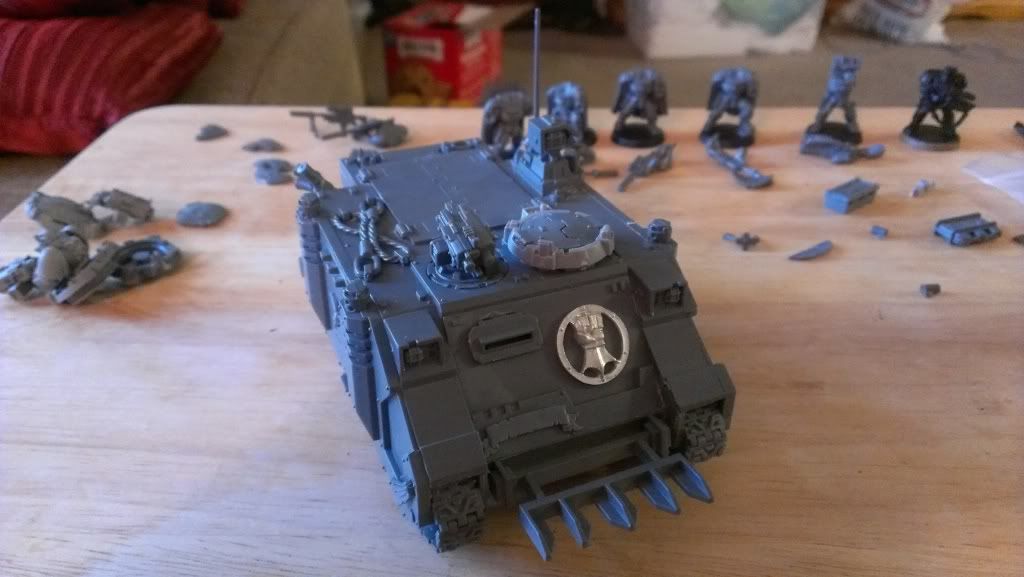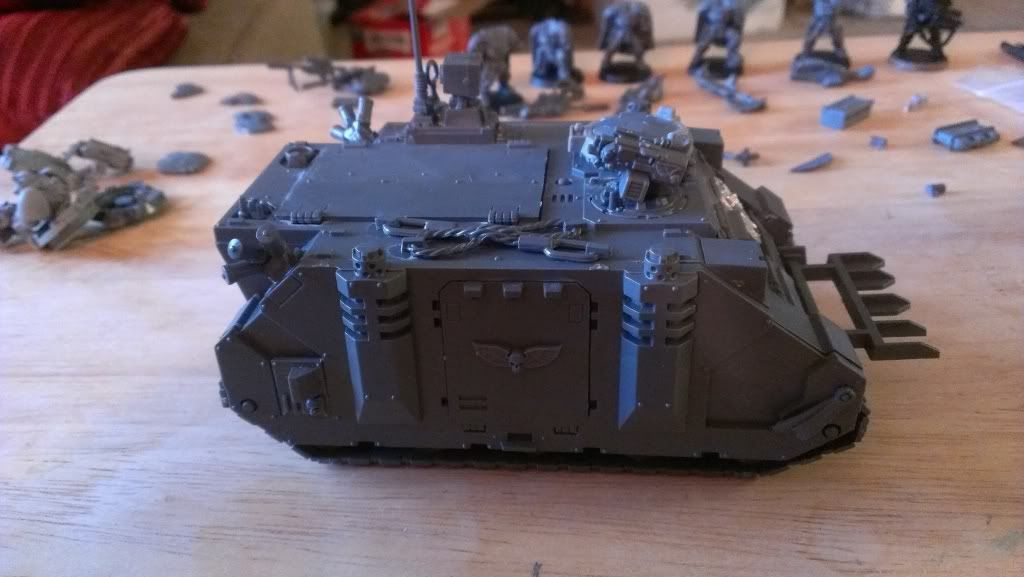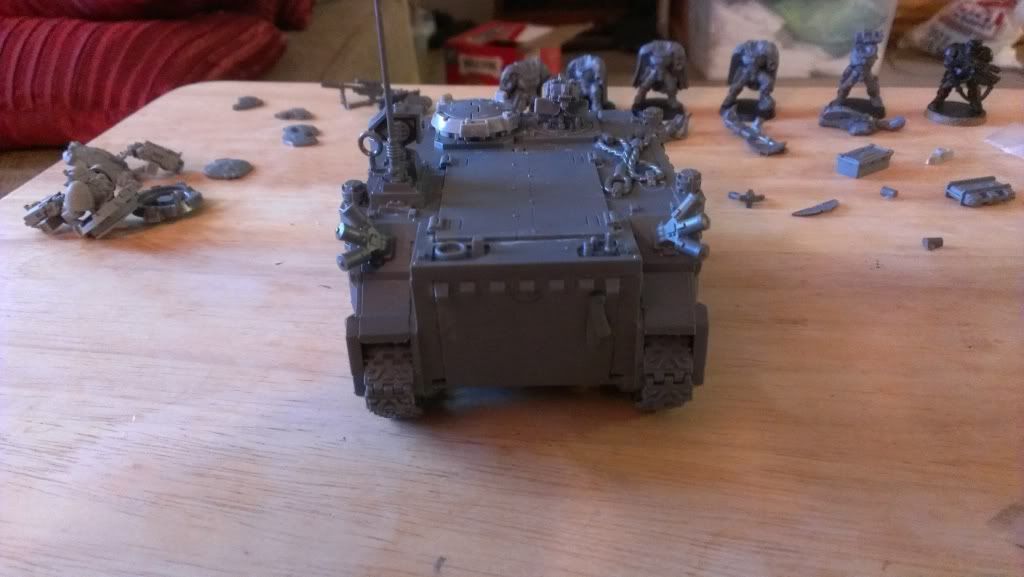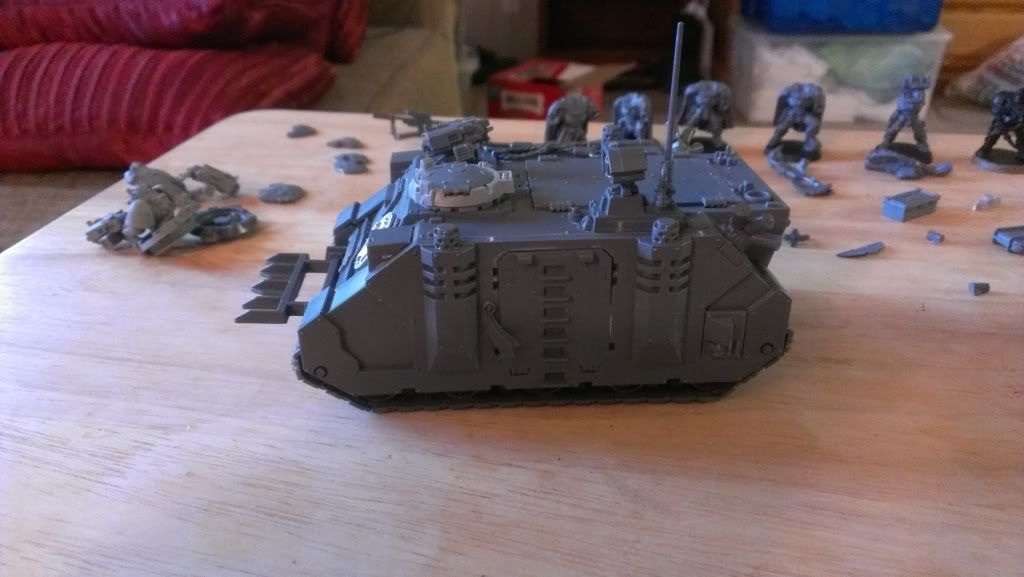 The kit has a Baal Predator front armour plate and rear vents (located in the lower part of the indentation by the rear ramp), a Landraider Crusader; top hatch (this is slightly different from the Rhino one), communications antenna, smoke launchers, and search light. Rouding it out is the Razorback straps on top and the forward spikes/guard.
I've used one Fist piece from the tank upgrade kit and running with the thought that less is more in the iconography department.
C&C is welcome.