Discussion Starter
·
#1
·
So I have a couple of imperial dreadnoughts laying around and an eldar war walker I got in a trade and didn't know what to do with them. Well the boyz wanted some rokkit buggies to go zooming around and blow stuff up and the idea hit me. Turn the dreads and walker into rokkit buggies.:good:
So after cracking apart the dread I got it down to this and glued the top onto the back.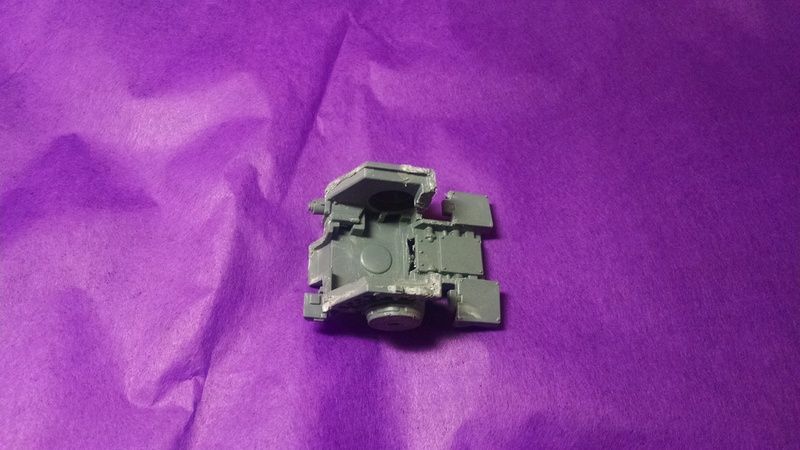 I was going to use Bill here as the driver but he enjoys his deep fried squig burritos and fungus brew so he was to fat.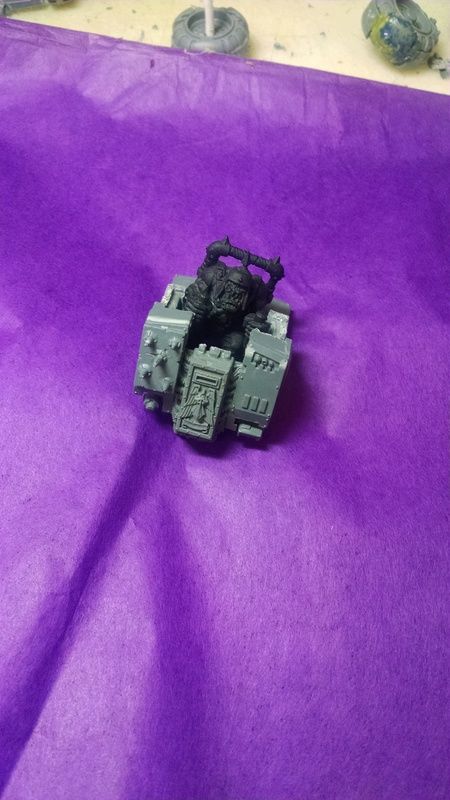 Luckly George was a skinnier fellow and fit right in with little cutting needed. The boss had some spare battlewagon tires laying around so on the buggy they went I'm sure he won't miss them.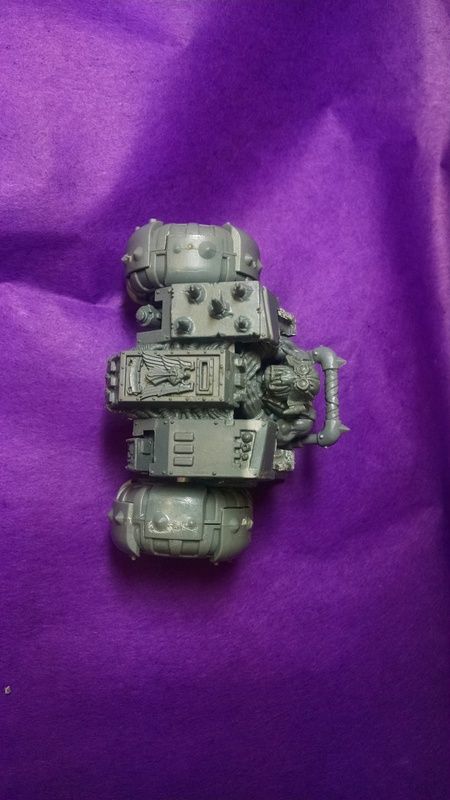 The dreadnought legs were attached to the rear wheels then mounted to the back of the buggy. Now off to drink some fungus brew and see if we can clobber together an engine for this one.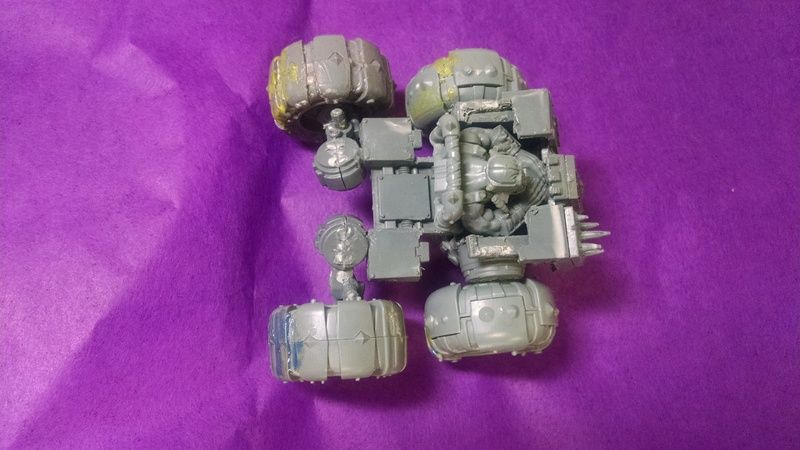 The Eldar war walker was just sitting there mocking me so I grabbed it by its skinny legs and broke them off. I enjoyed that, oh did I mention I hate eldar with a white hot burning passion, anyway swinging the legs back they were perfect sized to slap some wheels on for a nice buggy size.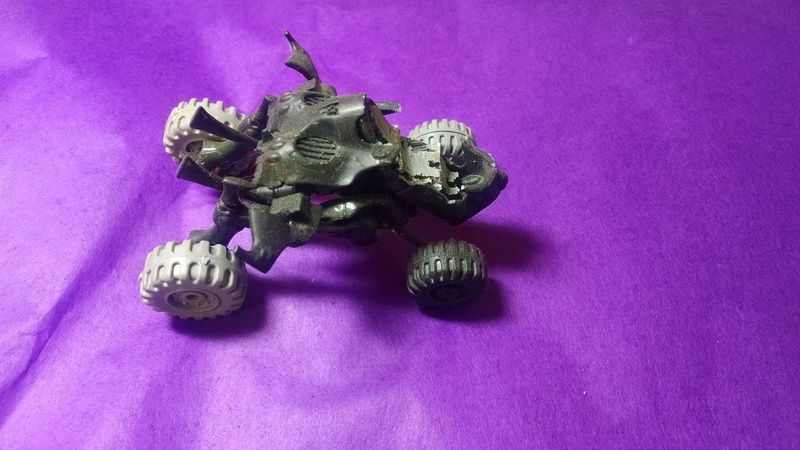 But the panzie driver he didn't want to get out and was glued in really well. That was until mister Dremel came in to remove him. I enjoyed that part very much, did I mention I hate Eldar. Anyway I have to find a volunteer to drive this buggy and make some orky improvements to get it proper for my army.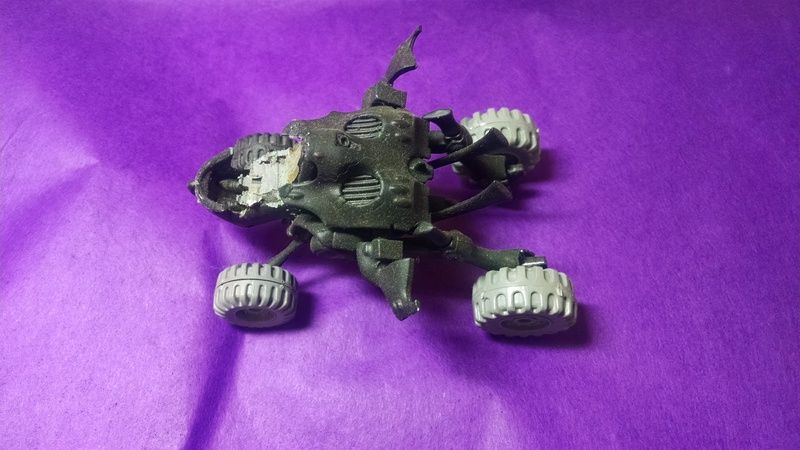 Hope you enjoy comments and critiques always welcome.