Discussion Starter
·
#1
·
Hey guys. Over the past few years I've been working on a customer's Salamanders army. In a number of single batches of models we've been adding to the army.
Here are a few selected pictures of earlier additions (excuse the picture quality in some cases):
To these and another Razorbacks I was asked to add dozer blades to later on:
I know it may sound silly, but I really like Stormtalons.
Anyway, I got to working on another batch of Salamanders for this army. All tasty, tasty FW resin models usable in Horus Heresy things. Heavy Flamers, Firedrakes, Pyroclasts, a Contemptor, some characters and VOX'ers, a Heresy-era Landspeeder and some dude named Vulkan.
Here's what we got so far: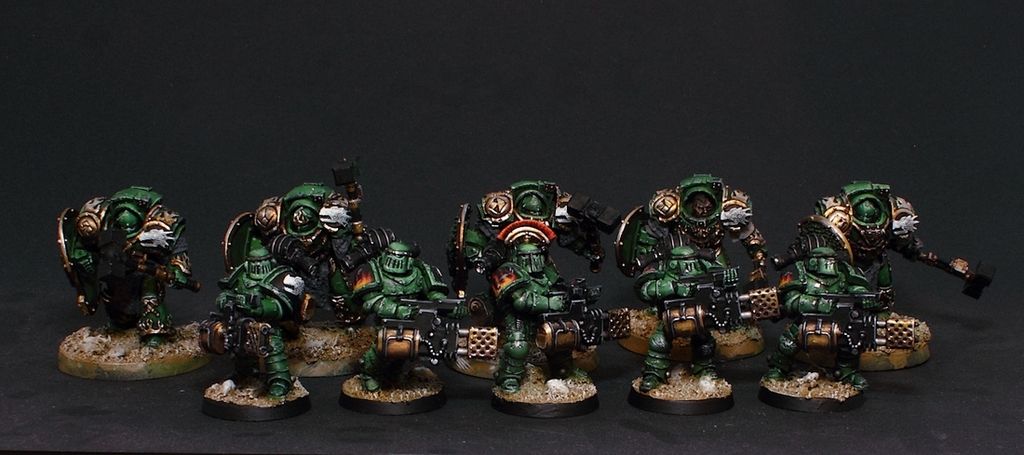 The guys with the heavy flamers are done now, next on the list are the Firedrakes and after that it's time for some characters!
Well, that's that so far. I'll aim to keep the updates coming swiftly. Hope you like the minis so far, C&C are welcome as always, and comments are always a great motivator!