Discussion Starter
·
#1
·
Hi guys,
Last year around this time I did a 15mm Soviet army for Flames of War. A few weeks ago I was asked to add some reinforcements to that army.
Here are some impressions of the main army I did last year: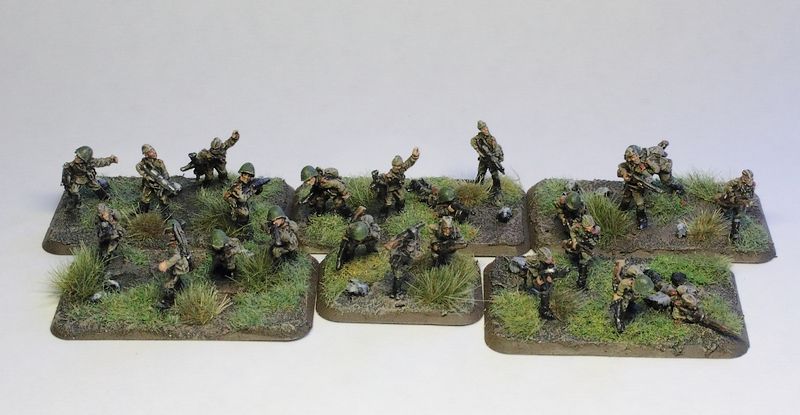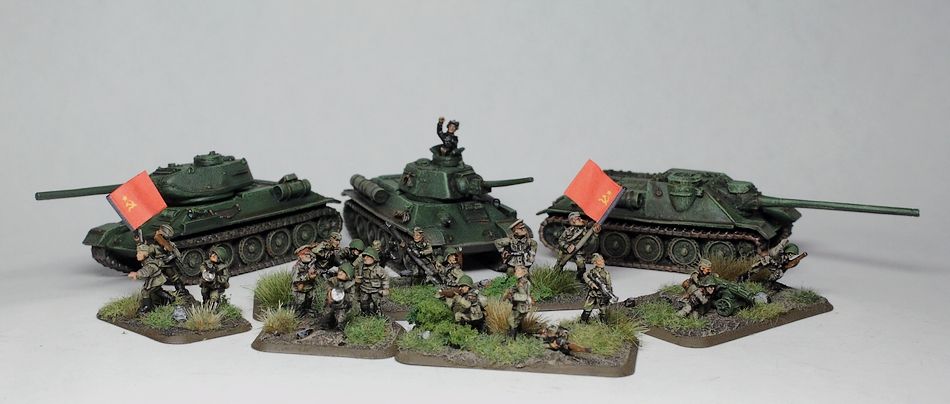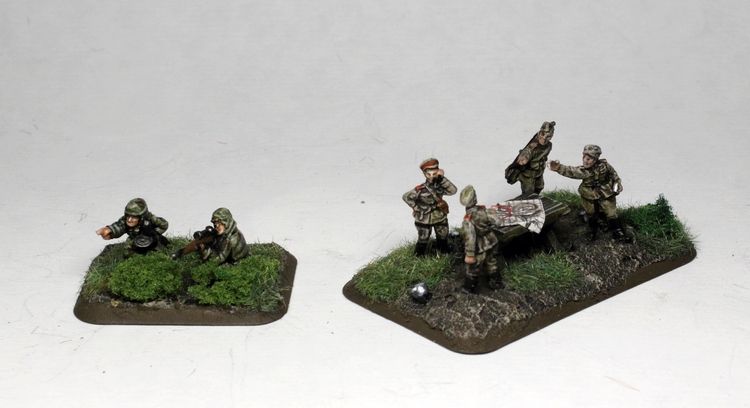 I added a little map to their table just so it doesn't look as empty. The temptation to add some pencils and D20 was there, believe me. At least I can make up some dialogue for them. Officer on the field telephone ordering pizza, guy in the far right having changed his mind about what pizza he wants at the last second (as he ALWAYS does), guy in the back re-read the rules about Rangers because guy-in-the-front's character seemed way too strong with his "favoured enemy: things in sight" and accuses him of cheating... er, let's proceed to the next picture.


So much for that. Fun project and I only had two weeks to finish it then.
Now for the additions:
That was four days ago, now I got these finished.
Some IS-2, plastics from the Plastic Soldier Company (review coming up):
Another IS-2, this one's from Battlefront:
A few SU-122 (fifth one coming up soon, I had to repair it):
...and some more T-34/76 from the PSC again (review coming up):
Here's just a fun little one I took because I still had my 28mm T-34/85 standing around:
Hope you like them.
What's coming up is a platoon of ISU-122 (absolute monsters), a platoon of Katyushas and a platoon of assault engineers with body armour.