Thanks, I also agree with the bases. I am not of fan of these bases, I will finish the regiment in the same style with a movement tray and find a easier base for the rest of the army.
I have done some more work on my Clanrats and tried my first bit of free hand with the Banner. These arnt done the banner pole still needs more work and the unit needs to be tidied up.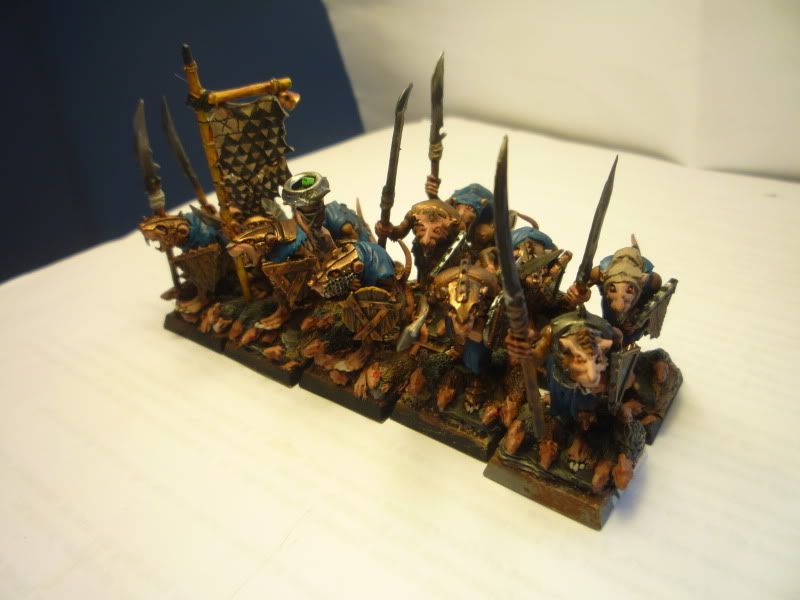 Here is a picture of my small Skaven army so far. Still need to base the RO and PG.