Discussion Starter
·
#1
·
I am working on a cityscape board for our games club, the board is currently 6x4 and I have made it into modular 2x2 sections.
Our existing boards are flat and supportive so all I have to do is make the scenic terrain to go on top, here are the initial panels marked out and cut.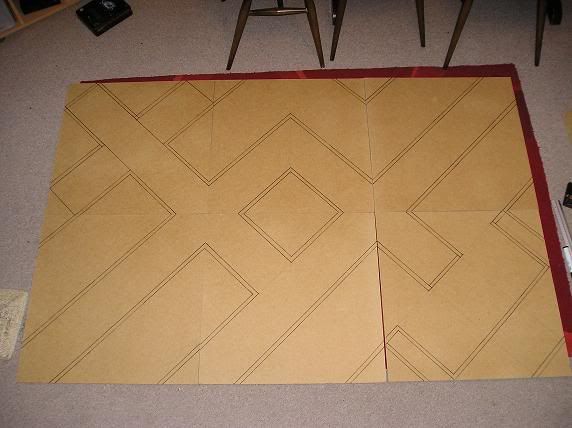 They all fit together in any orientation, I have to give credit to
Lord of Petropolis' project
for the idea of diagonal roads, as our modular terrain is on 2x2 squares I decided to stick with it and expand to fully rotatable modular terrain.
The next stage was to build up some paths, this was to hold the buildings in place (which will be on base boards to fit) when placed on the board - they also give some definition to the roads.
For this I have used cork floor boards, I will distress some of the edges as I build up the texture on the roads so that they have a ruined look.
I intend to use about a 25%/75% mix of CoD buildings cut with foamboard and have some ruined and some semi-intact buildings.
So far I have bought the basilica and manufactorium to take a look at what parts are in them - I am very pleased to see what I have avaiable and look forward to starting on the buildings - but first I need to finish the base boards.
The next stage will be to add rubble to the roads, add some texture and paint the boards. I will post pictures when there is something to look at.