Discussion Starter
·
#1
·
so this is something i was planning on doing, a Deathwing army!
At first wanted to go all the way and use forgeworld shoulder pads, do crazy awesome conversions and really go to town on this army.
but after doing some test models with some spare AOBR termies i had laying around i thought hey why not do a quick cheap army and do it all with AOBR termies from ebay, spare bits from my bits box and the aid of bits and kits.
the log is really to make me Finnish this project as i tend to get distracted quite a bit.
first off all the bits came today yay!
and as you may have seen if you lurk around here i have already built Belial (made from spare torso, dark angels upgrade sprue and dread shin guards)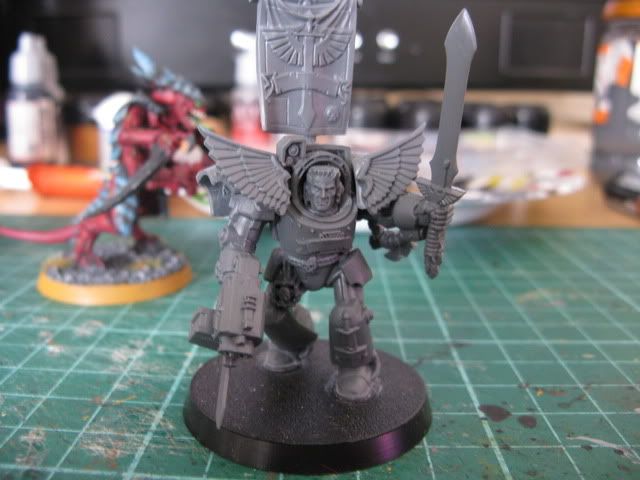 cyclone launchers (made from landspeeder typhoon launchers)
i have also made a librarian (built much the same way as Belial)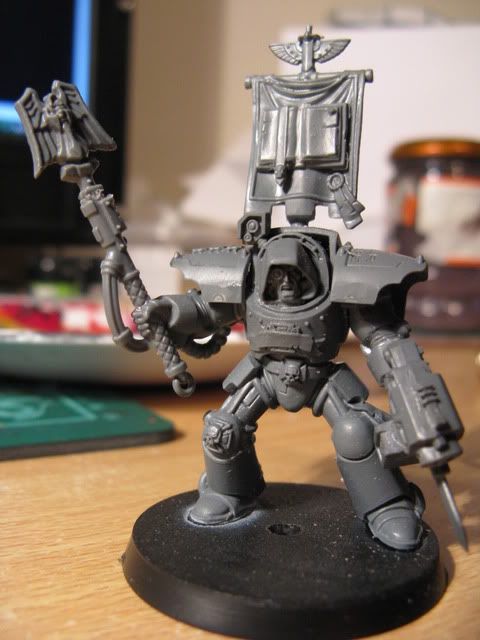 i should be green stuffing robes on Belial and the librarian.
Paint wise i have chosen to go with painting tutorial over at vanus temple (linky:
http://www.the-vanus-temple.com/?p=152
) as after paint testing it looked the best to me, all the other syles looked too bright and clean for a galaxy where there is nothing but war.
here is my test piece (unfinished as usual)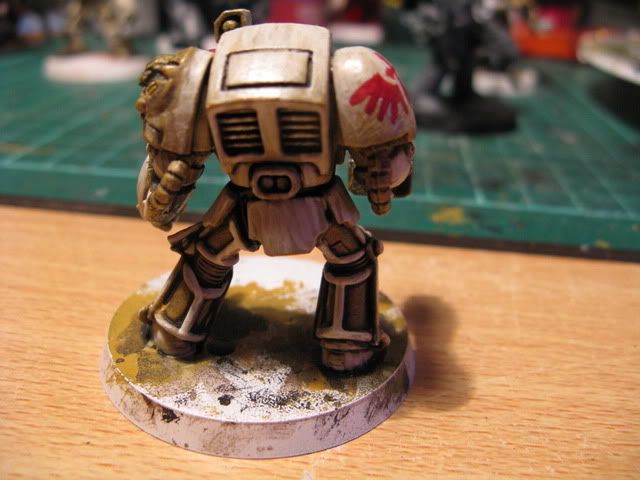 i don't expect to do much this week as i have an uni assignment i'm supposed to be doing but i am setting my self a target of maximum 8 weeks to finish this project.
so i think that's all i need to say for now as i want to get on building those termies
questions, tips and c&c welcome