·
It looked great on paper.
I'm no painter, I enjoy the gaming portion much more than the hobby portion of Warhammer 40k. I paid a friend of mine to paint my first army (Sisters of Battle, will post pictures soon), and my Space Marines have been primer black for awhile now (I know, so bad... but I can use them as whatever chapter/codex I want!)
BUT!
I finally broke down and painted up my ENTIRE Chaos Daemons army over the last few months.
It's no professional work, but it looks great on the table, which is all that matters to me. What do you ladies and gents think?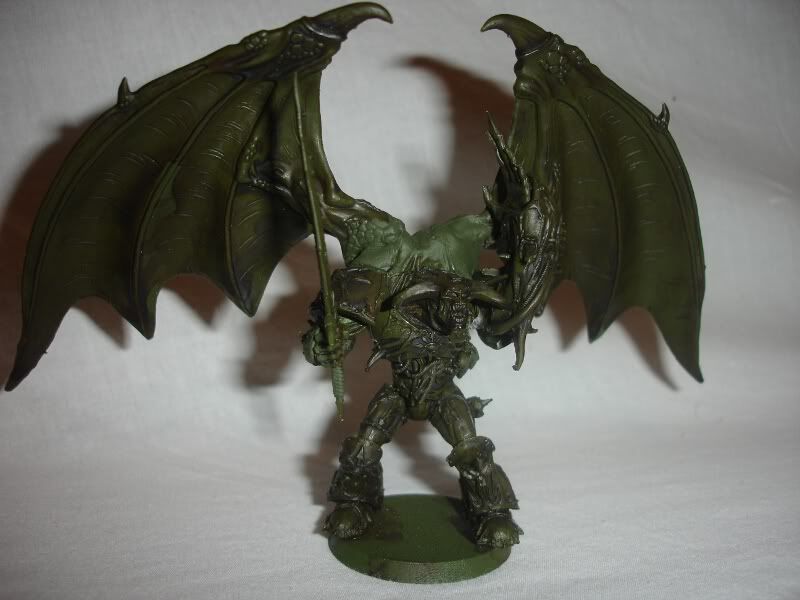 (Nurgle Daemon Prince, not done yet obviously. Not sure what direction I want to go with him. I need to work on the wing joints a little, then I think I'll be able to finish painting him. I don't use him in game very often, but I really want to finish painting him.)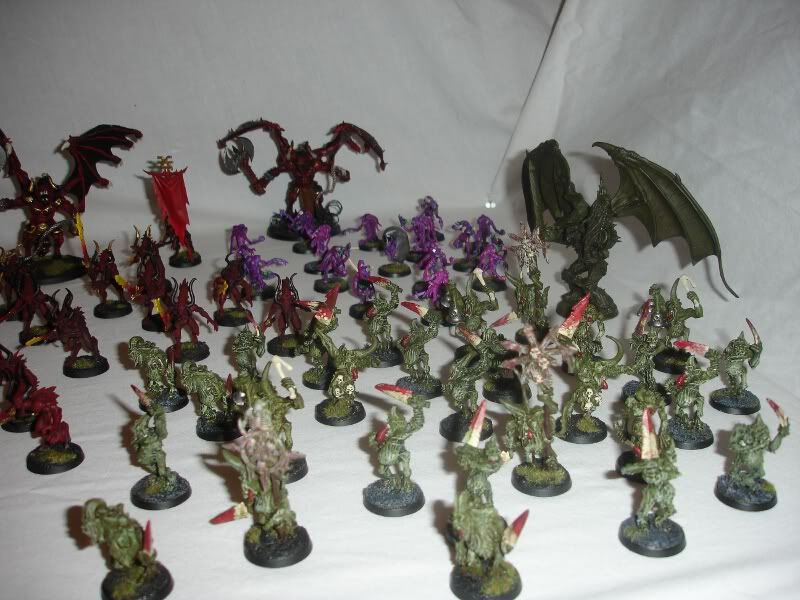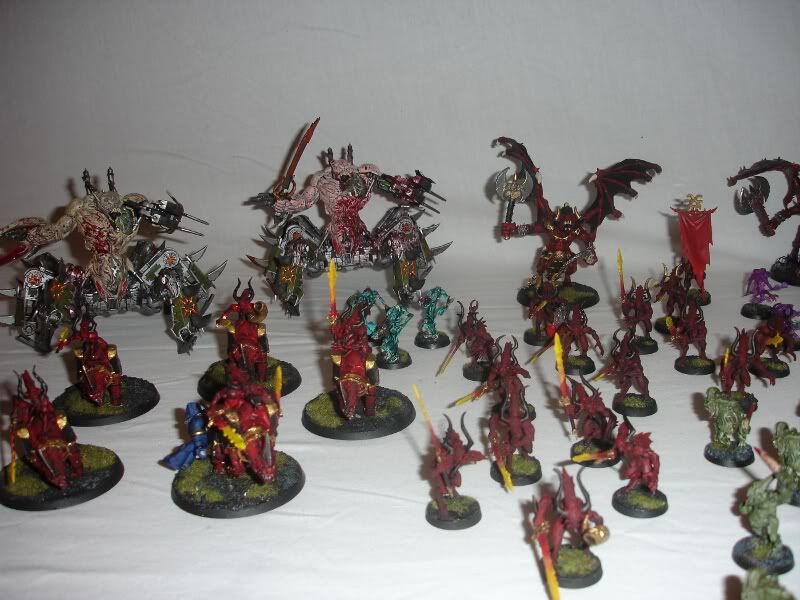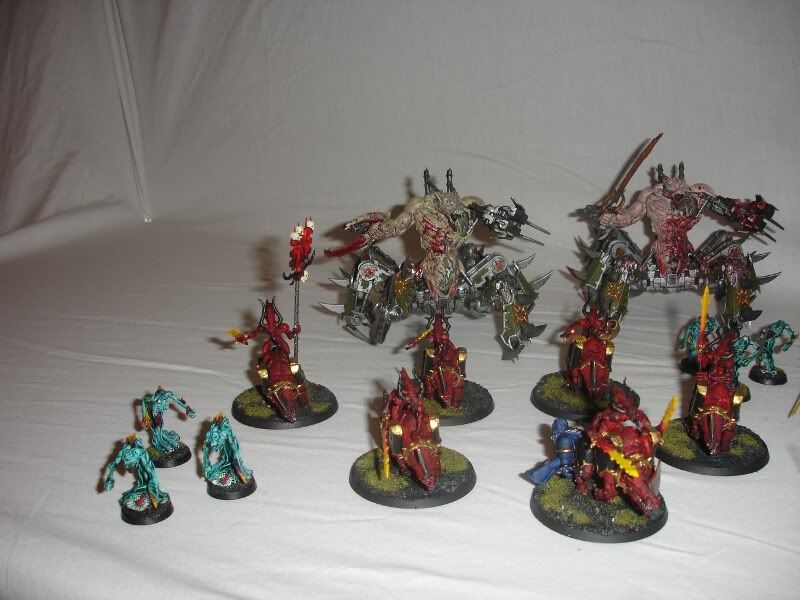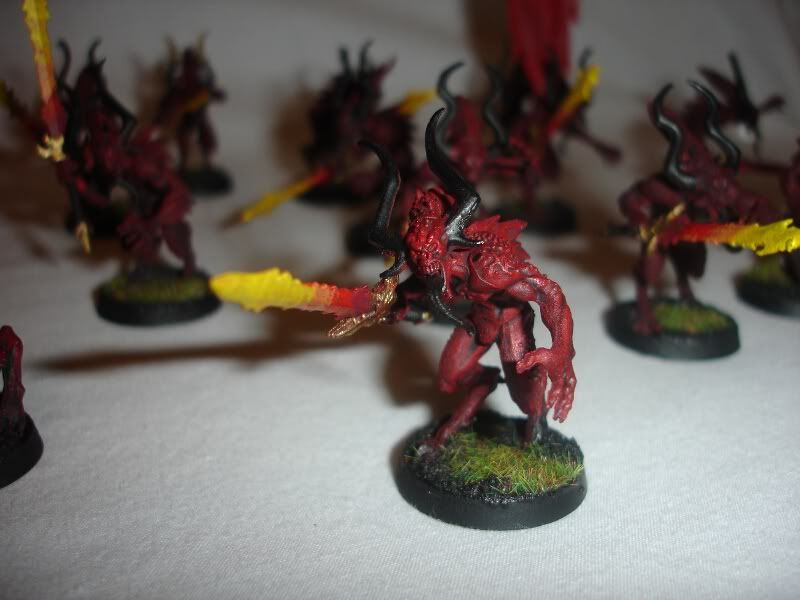 These two Soul Grinders were painted by a friend of mine, as I was in a rush before Adepticon to get them done, and he's much quicker/better at painting than me.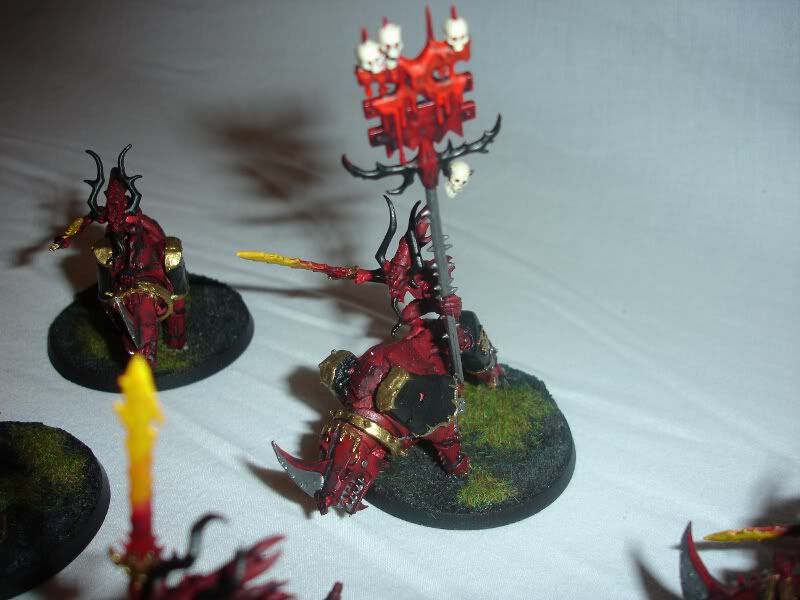 Next on the painting table: Tau Empire. Now if only I could decide on colors I like.