Discussion Starter
·
#1
·
well first time paint any type of marine, i play 'nid's.
i was wondering if you guys/girls can give me a hand on picking a colour scheme.
the marines are still W.I.P im not that bad of a painter lol
sorry if the pics ain't to good
sons of malice
tau gun drones lol, i was thinking of doing thi effect on my marines in some spots, the blue one is something like the night lords, the other one is like a pink version
this one is the Astral Claws and Hakanor's Reavers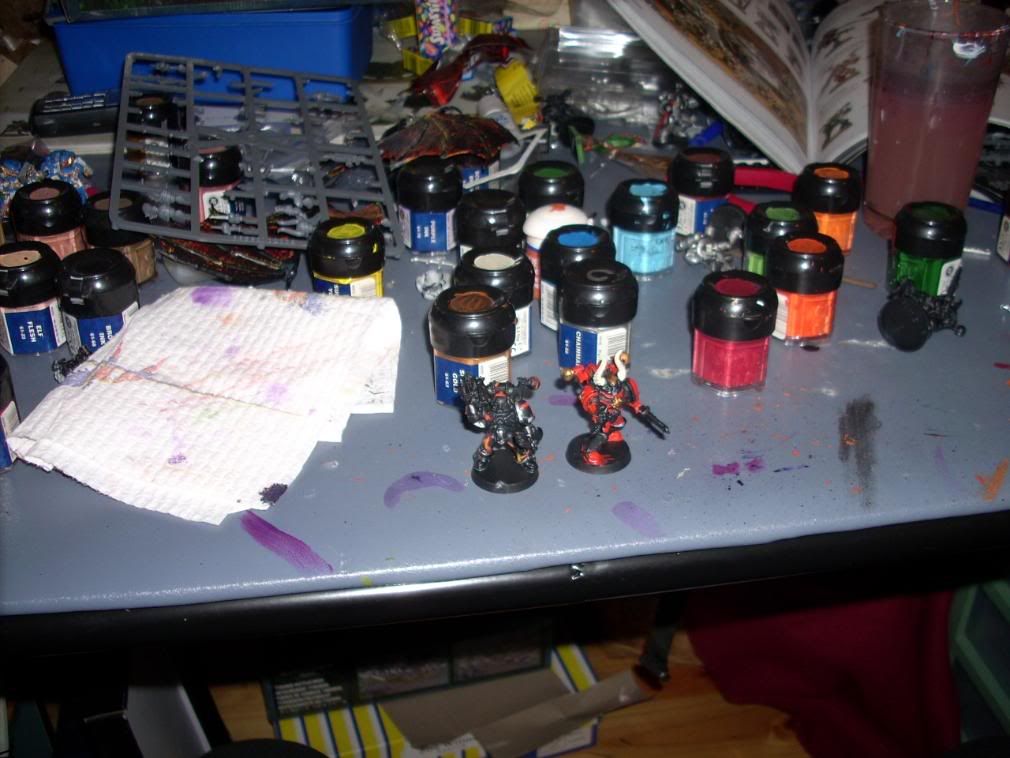 note: as i paint the 3 other CSM's i have i shall post them here and also when i finish my other ones aswell.
hope they didn't hurt your eyes
does anyone know how to paint scales like the ones of Dragon warriors and Alpha legion?