Discussion Starter
·
#1
·
Sup, first post etc.
I've been looking around the cosplay/larp/derp section and I was somewhat unimpressed that there weren't any attempts of making Astartes power armour by any members of this forum. Shame on you, heretics!
So, I thought it'd be nice to sign up and announce:
I'm making Chaos Space Marine armour - it's true!
Here's the progress so far: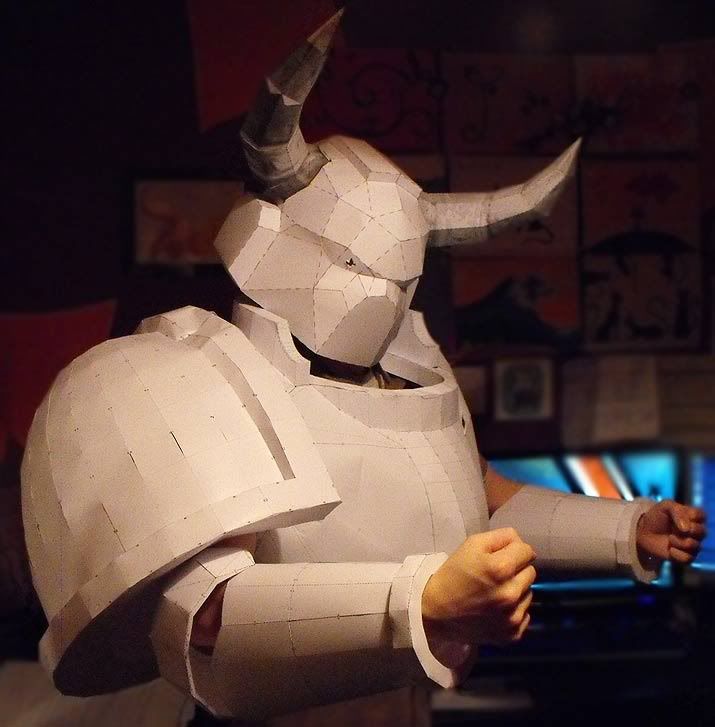 In fact I've gotten a little further than that, I've got two shoulders done, and working on the bolter.
But it's made of paper!
- That's right, paper. Heard of papercraft? Made my own on 3D editing software Blender and imported it into
pepakura designer
, which essentially breaks the 3D model down into 2D plains with tabs and numbers, stick tab 43 to tab 43, tab 20 to tab 20, fold this line, fold that line, and turns this: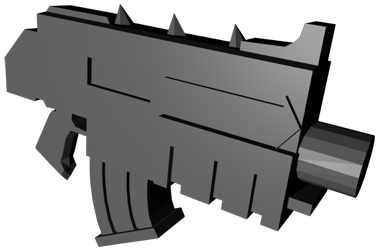 into this: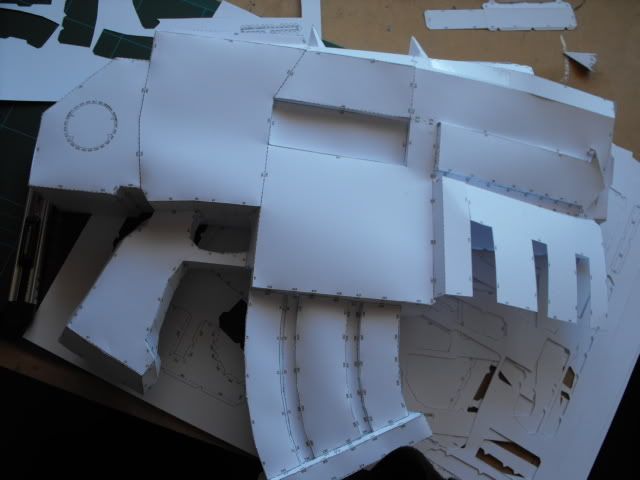 That's my bolter so far, incomplete obviously, but coming along nicely I think.
Some of you may be wonder why paper? Well, the idea is to coat it in resin and fibreglass to make it solid, and then apply automotive body filler to the outside, smooth it off and start painting. I can tell you I'm no expert at this, I'm getting my lessons over at 405th.com, who do the same but with Halo and other costumes (including a few other Space Marine costumes).
I'm not just here to show off, I'm here to get advice, as many of you are enthusiasts and would know what looks awesome on a chaos space marine and what doesn't, so I'll be coming here every so often to update and post my pepakura files for your professional opinion. Which is a point: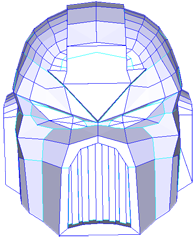 Just finished this helmet, this is the version without the horns (obviously), and I'll do the horned version later, but what can you suggest? Smaller grill? Different eyes? Pipes were purposefully left out so they can be added once the fibreglass/body filler was done, but should I add them anyway? Any feedback, criticism, encouragement, discouragement,
anything
would be helpful.
Oh and if you want to make the armour yourself, just ask, and if the request is popular enough I might have to make another topic.