Discussion Starter
·
#1
·
Hello there,
I am starting the project log as a way to keep myself motavated, as i paint at an epicly slow rate. Also as a way of improving my painting. HOpefully you all will have alot of input to help me improve.
The first things i have to show you are a Chaos Biker and a Dread that i have tryed to look as if they were follows of Nurgal.
Below are some pic's of the start of 1 Bike and the Dread.
Stage 1:-
Dread WIP ( sorry for the ribbish pic ) as you can see its still very early in the process of green stuffing and is also my first attempt at using said green stuff.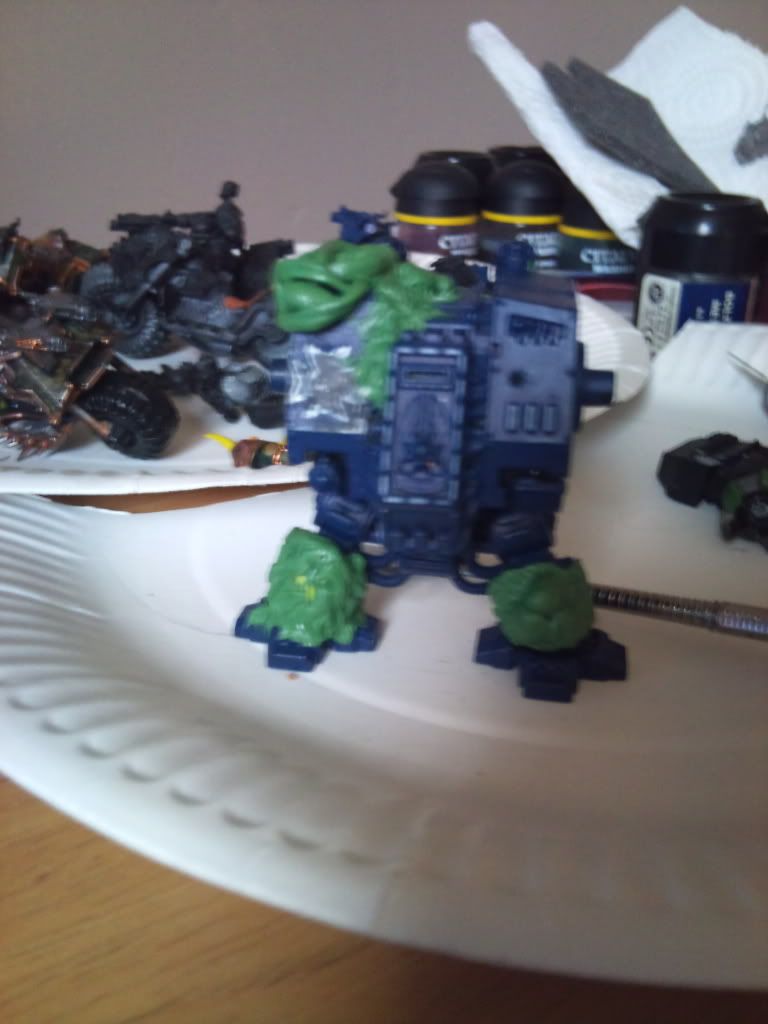 Bike WIP. I have based coted the bike as i want to get the first 1 to a stage that im happy with befor i do the other 5.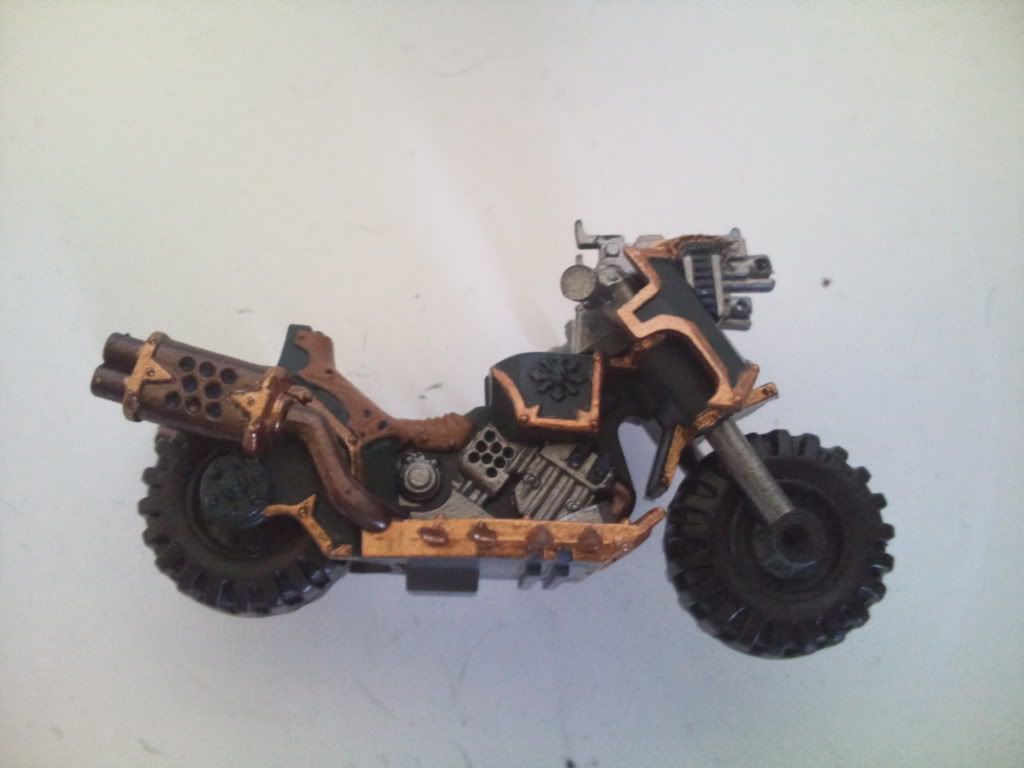 Stage 2:-
Finished green stufing the Dread.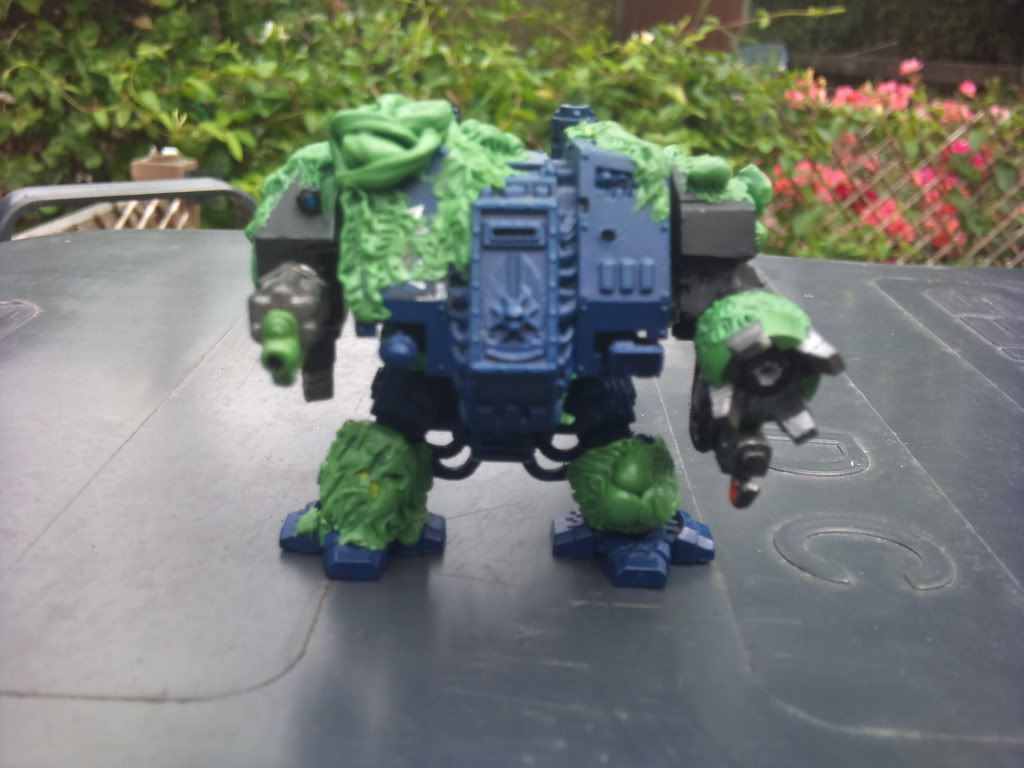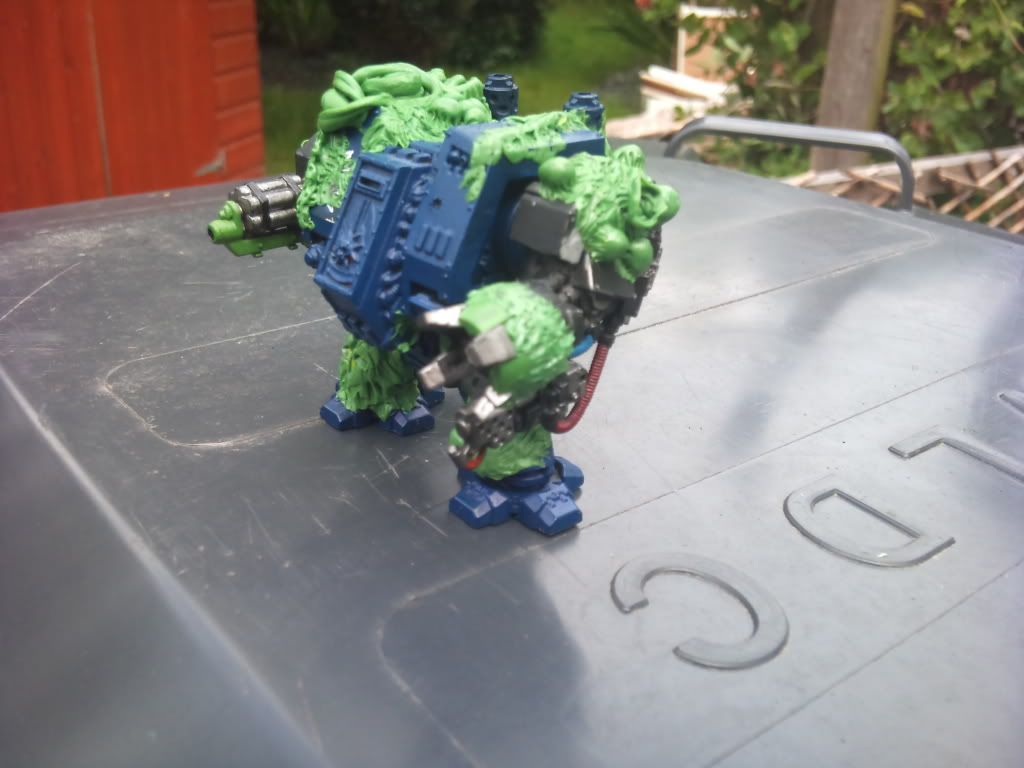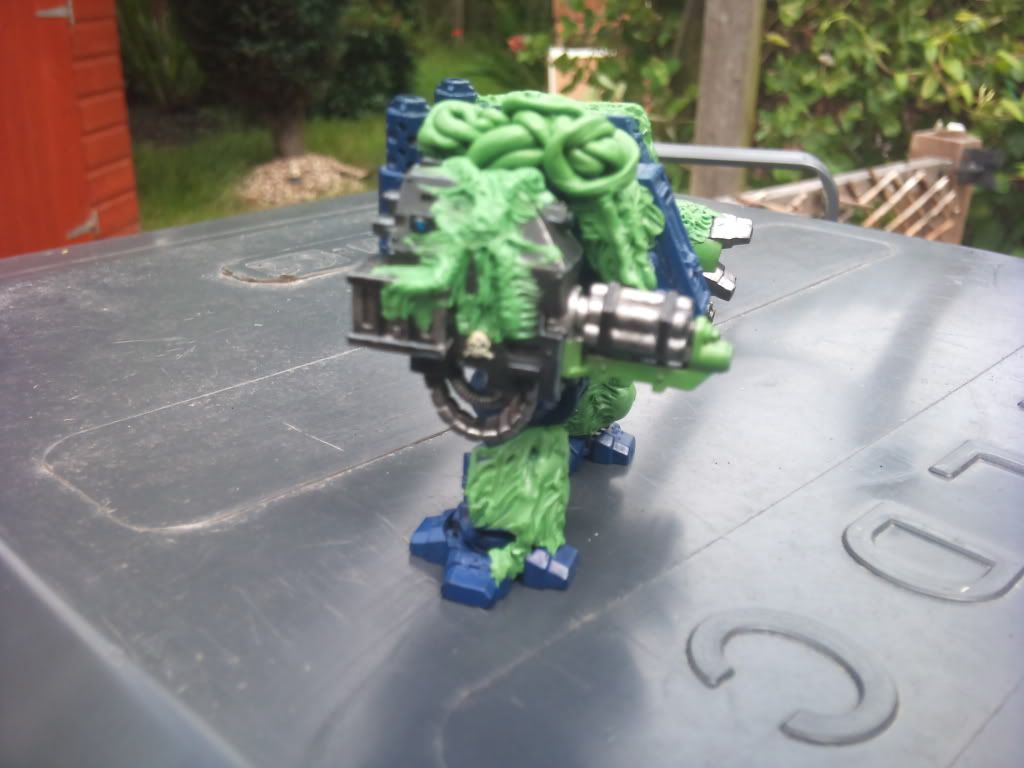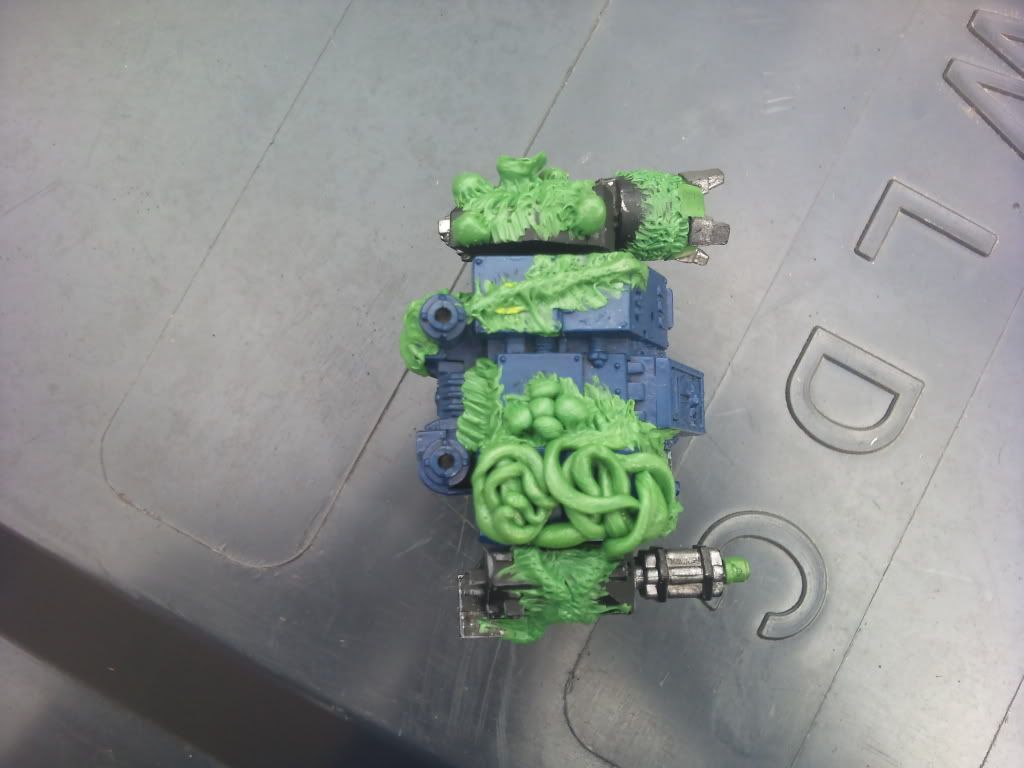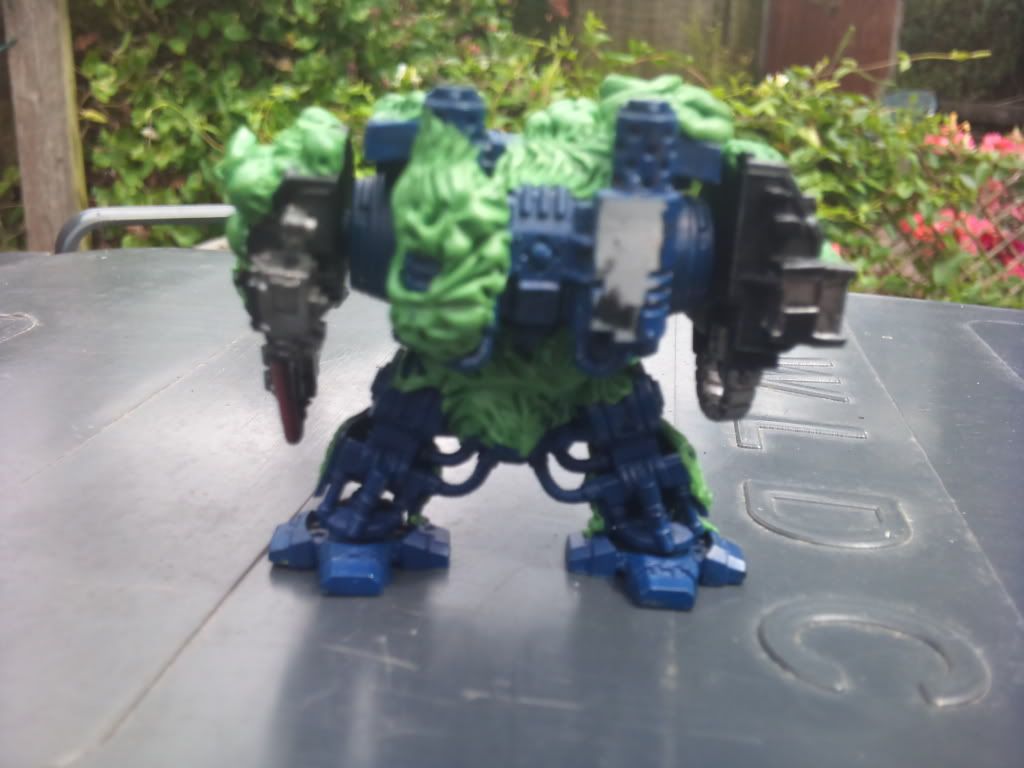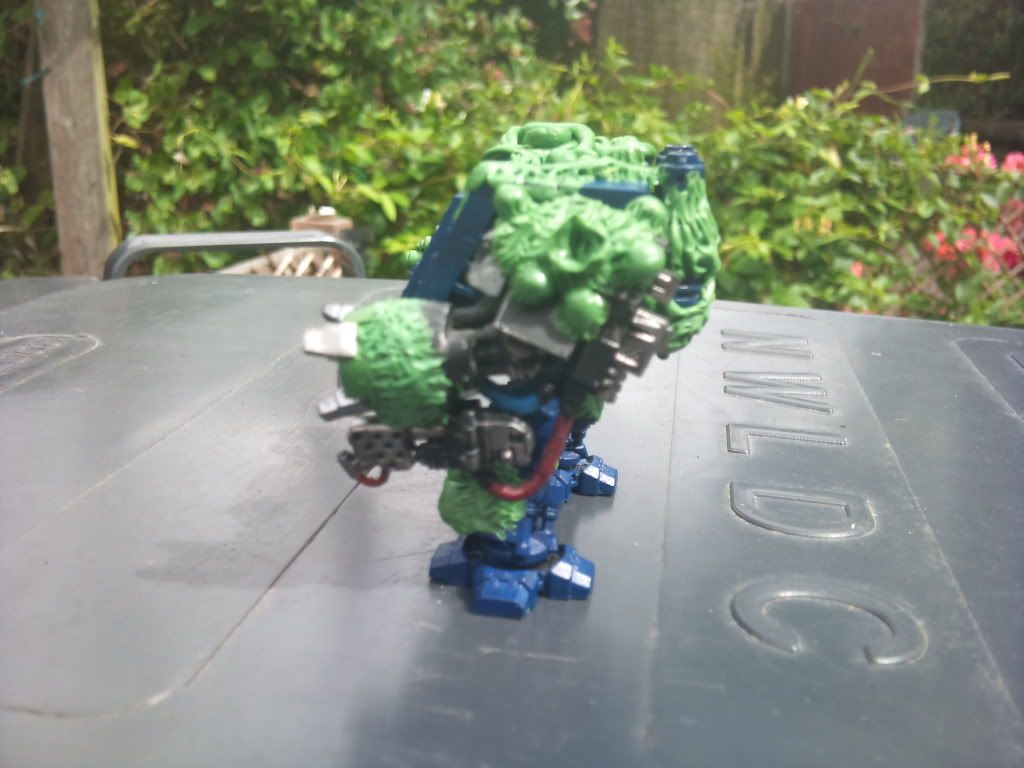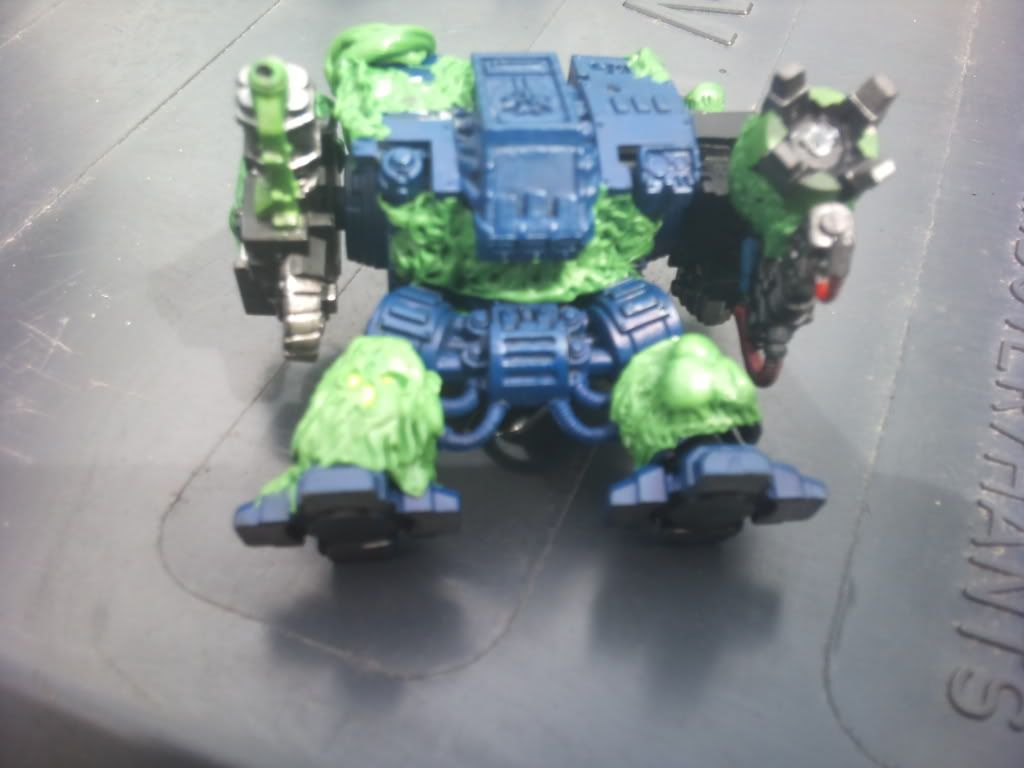 Now the Bike.
I have painted it as fare as i can think to go. I have washed and highlited everything i could think to and started to pigment it up tho i think the pigments i have used were poo. To that end im off to the shops tomorow to get some MIG pigments to see if they will help.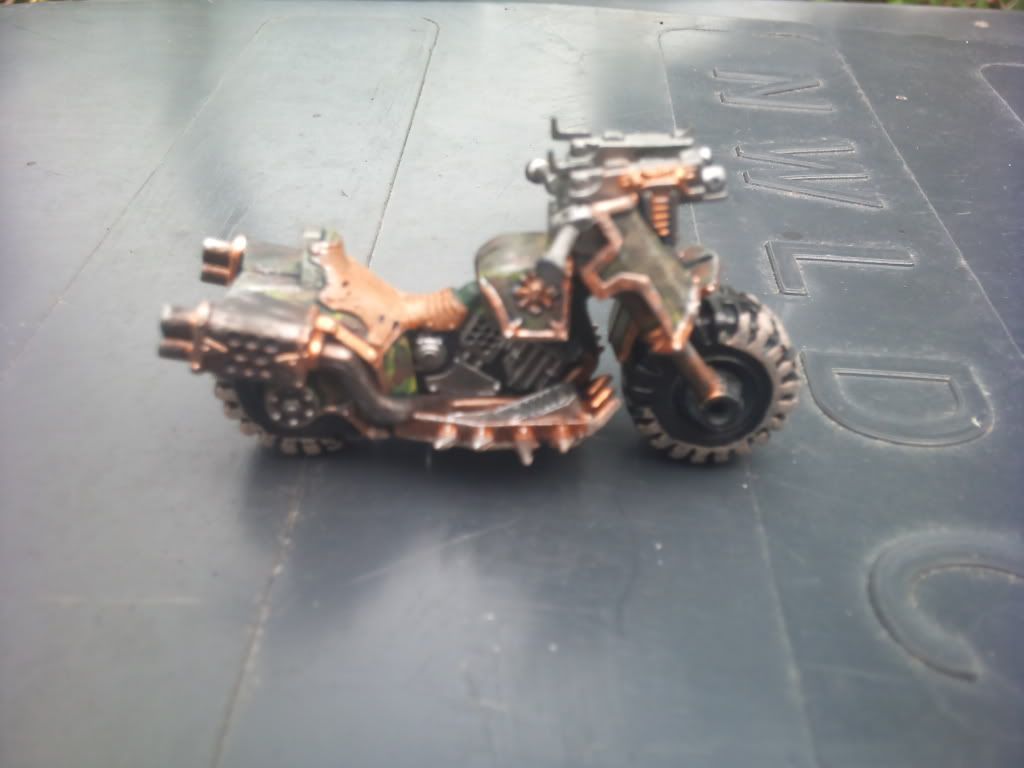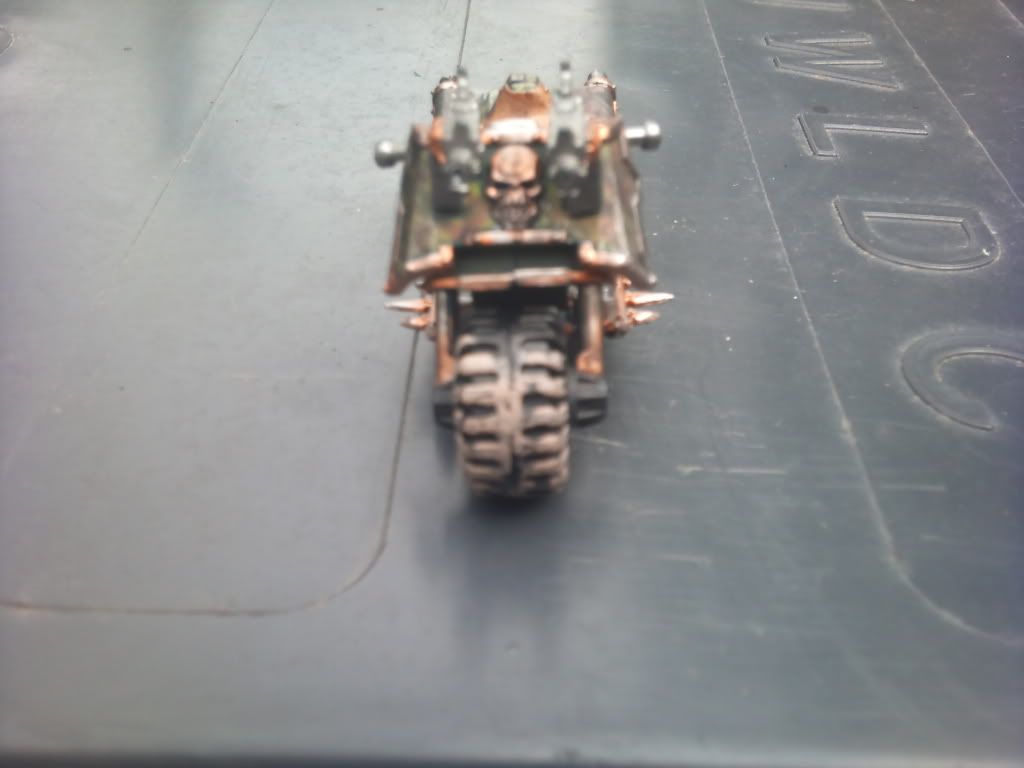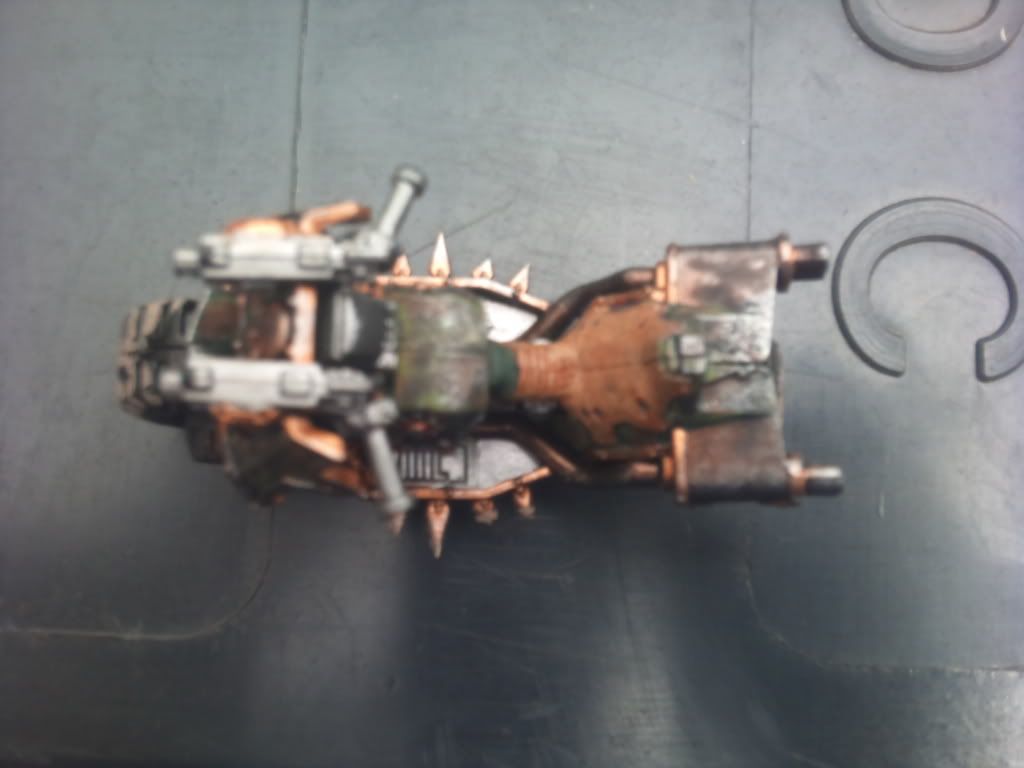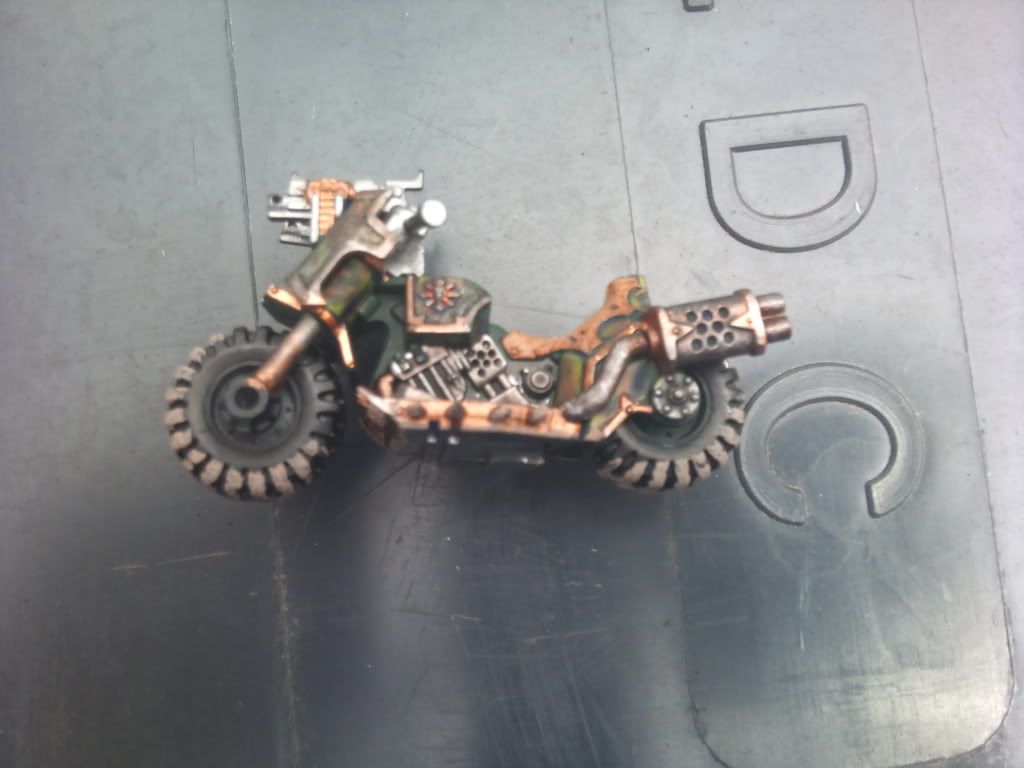 Any and all help would be great.
Enjoy