So hear we have the Imperial Guards Cadian 7th Armoured Division, I have already posted some pics from my IG before but the thread is too old to edit so I'm starting a new one
(for those that want to see them they're here
http://www.heresy-online.net/forums/showthread.php?t=76160&page=2
)
I have decided to call them the Cadian 7th Armoured Division after the Desert Rats in the 2nd World War. I love there history, the fact they went everywhere, fought everywhere and so on and so forth.
To start of I have Yarrick just because he is a cool model, he will rarely be anything other then a Lord Commisar but here he is (imho 185 points is a silly amount to spend on a man when a LR MBT is only 130)
Then we have my Techpriest Enginseer, I think I am going to call him Sebastian (as of about 10 seconds ago).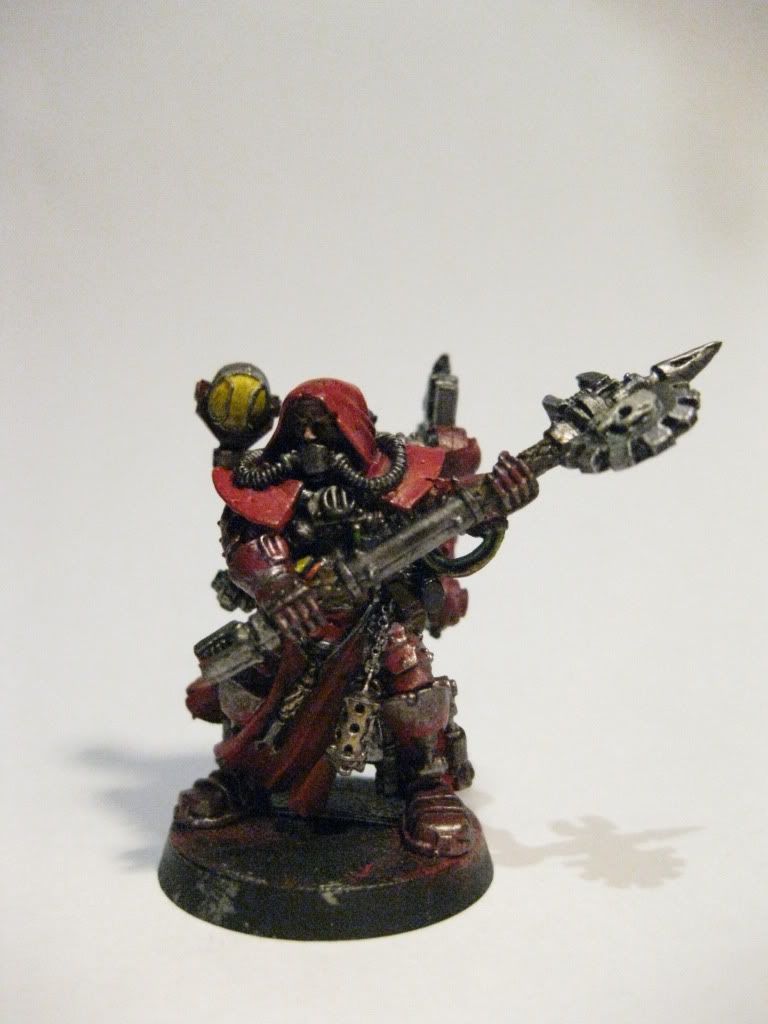 I'm going to re-paint the lamp blue, I blood hate yellow. . .
Then we have his servitors, I was going to call them A, B and C but then I thought that it was too boring so now they're Harriet, Hayley and Fred
C & C please guys be vicious
(also I would love if anyone had any suggestions on the bases)