·
Semi-Famous 40k Intellect
Discussion Starter
·
#1
·
Howdy all,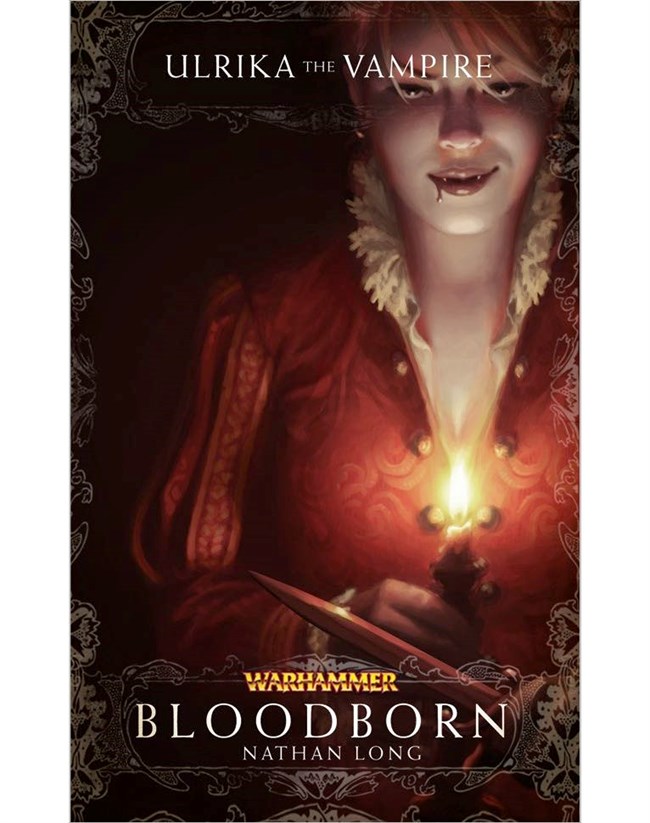 I just finished reading
Bloodborn
by Nathan Long. I must say, I'm not a subscriber to the "vampire craze" that seems to be sweeping the world lately. Especially when they're all gay, have an attitude, and sparkle in the sun...
However, that said, i found this book both extremely enjoyable, and generally enthralling.
There were a few name switches and general cock-ups on the editors part, but nothing serious. The mystery, and accompanying plot-line were nicely interwoven. Character development was sound, and the pace kept you moving along.
Long did a good job tying the emotions of the characters to their actions and reactions. There was no "cookie cutter" feel the the actions, and each chapter was as unpredictable as it was exciting. VERY!
Like i said, i don't normally subscribe to this type of fantasy, unless of course you count Nosferatu. Who, by my calculations, is the most badass of all vampires, ever. Also, i was pleased to see the real nature of a vampires relationship with the sun play through in sections. The charring, burning, boiling, ultimately apocalyptic nature with which the sun persecutes its unsuspecting vampiric victims. No sparkles here.
overall, i would rate this book a well placed, 8/10.
Reason: I enjoyed the story thoroughly, as it brought together the emotions that clearly plague Ulrika, as she is only just learning to understand the situation she is in, and how to harness the new powers that she has, while discovering ones she does not yet know she possesses. However, there were some editorial mistakes that took away from the story, snapping me from the trance the story had placed me in. Therefore, i can not in good conscience give the story the 9 it deserves. Were it pristine in editorial marksmanship, i probably would have done so.
I'll be reviewing this novel further on The Founding Fields.
please let me hear your thoughts on the book.
cheers,
CP
I'm looking forward to the next book
Bloodforged
.