Discussion Starter
•
#1
•
And so the decent into madness began. A slow slippery slope pulling me back from the brink of escape, ending my long wait....
Ok not that epic, but a calling none the less. I got back into 40k at the tail end of 5th after selling off my beloved angels in 4th. I came back to Necrons but no matter how many I painted they were still soulless machines to me. Soon I got that itch to paint a hero, a warrior and savior of mankind. Not wanting to do the same thing as before I decided to take a side road and go with some Vermillion. I want to explore this darker curse that has caused them so much strife and driven them into isolation. In the end this will be a highly converted army with a lot of flair and flavor all their own. For now its a rush to get models into a 500pt paint and play.
And so we begin...
This is a Terminator I painted up for a concept color scheme, I like it and think Ill stick with this pattern.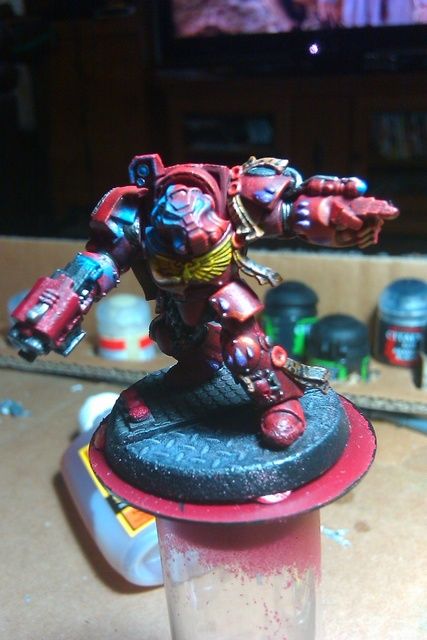 These are some scouts Im working on. Still have three colors to add. Wanted to go more camo on the clothes to break up the olive drab of the capes, I think it worked real nice.