Black Templars - Barbarossa Crusade [Techmarine Ludwig Update]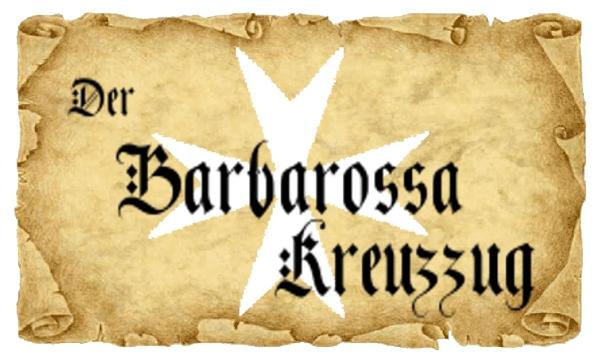 A Black Templars army project

by mad matt
About the project...
​
Ever since my early days in tabletop wargaming in the mid nineties I really was somehow addicted to Space Marines. So I always owned several Space Marine projects but never was really satisfied with any of them for a longer period. Mostly that was due to my developing painting and building skills. There were of course some particular chapters I liked more than others and I have to admit the vanilla... I mean Ultramarines were always among them as I really liked the Roman style about them and blue is a friendly colour to paint, I think. Nevertheless Black Templars have been and still are my favourite among the Space Marine chapters. Unfortunately my painting skills could never match my thoughts and ideas of the Templars Chapter so I abandoned a Templars Project of my own again and again.

The big change came in late summer 2010 when I met an incredible Templars painter online and he agreed to paint some Templar minis for me. As he doesn´t live too far away from me (only about 4 hours by car), we met in February 2011 for a painting session and he taught me how to paint Templars in his style. Since then my collection has been growing steadily. Though I have changed the painting techniques he had shown me, the results still are quite similar and I really would like to share my project with you.


I´m looking forward to your reactions, comments and criticism...
So welcome to the Barbarossa Crusade!!!
No Pity! No Remorse! No Fear!
Plans for the Future: How the project will be run...​
As they name tells this Black Templars Army Project is meant to re-enact the Barbarossa Crusade of the Black Templars Chapter. This will be done in various respects:


A: Building up the Crusade (of course):

Except for two Rhinos and one sacred Land Raider Crusader my battleforce will be a droppod only army. Some "vehicle" backup will be given by landspeeders, dreadnoughts and bikes (if you want to call it that way). As I love kitbashing and building Marines, there is quite a shocking amount of infantry and thus an nice backbone for my army (about 50 standard Initiates!!!).
Well, the smaller brother of building miniatures is painting them. Sometimes I can quite enjoy painting, but there´s some time when I hate it, too. I think it´s the challenge of willpower which must be won in order to get a adequately painted mini. The time I enjoy painting most is when I am satisfied with the finished miniature afterwards
B: Creating the background:

As I´ve written elsewhere there is only little official background covering this crusade which was one of the main reasons for me to choose this particular crusade. The reason is, that this way, I have more creative freedom within a certain fixed setting. But in my opinion it was too boring for me just to write down an anthology of that crusade. So I decided to make the fluff a mixture of reports, short stories and scenarios to be played on the table with undefined ending. All in all, we know little about the Crusade, but we know it´s ending. Everything in between is to be created. So this Barbarossa Crusade is morelike a documented campaign, for which a full battleforce is built up. There will always be some homemade scenarios linking the stories, so you could even replay this crusade or just play them for fun´s sake. My friend (who will play the orks in the crusade - some of the nicest orks I´ve ever seen: have a look here! Though it´s German the pics are still lovely. Nuzzgrond´s Waaagh post 4) and I are planning to make full size battlereports about the matches played. Depending on the outcome of the matches we will modify the storyline and thus the scenarios for the next matches. As our forces are stedily growing, the matches will grow to a larger scale as well.

​
​