Discussion Starter
•
#1
•
So, BLL2013 is next week. In short, who's going?
I got my ticket shortly after last year's, so I'll be going for sure. Tickets are Out of Stock, though.
Full Details About the Event:
http://www.blacklibrary.com/Events/black-library-live-2013.html
.
Full Event Schedule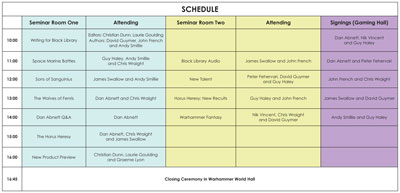 Unreleased Books On Sale
Blood of Asaheim
by Chris Wraight (WH40K Hardback)
Fire Caste
by Peter Fehervari (WH40K Paperback)
The Sigilite
by Chris Wraight (HH Audio)
Burden of Duty / Grey Angel
by James Swallow & John French (HH Audio)
Gilead's Blood
&
Gilead's Curse
by Dan Abnett and Nik Vincent (WHFB Paperback)
Baneblade
by Guy Hayley (WH40K Paperback)
Exclusive BLL Gaunt's Ghosts Tee-Shirt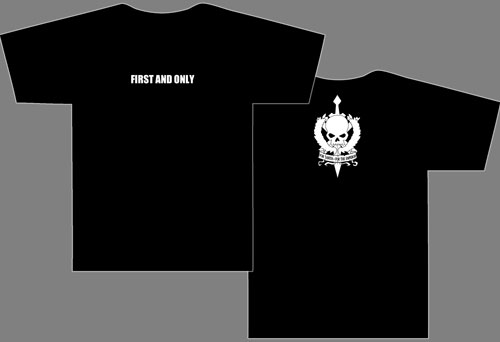 Originally Posted by Black Library Live 2013:

Join us on the 2nd March 2013 as Black Library Live! returns for a fifth year. As always, there will be a host of special guests attending, including New York Times bestselling author Dan Abnett. You can look forward to a packed schedule of events including seminars, signings and Q&A sessions with the authors.

As well as all that, you'll be able to get your hands on a huge range of pre-release titles, months before they're on sale anywhere else, as well as our exclusive range of Black Library event-only art prints.

This year's ticket also entitles you to an exclusive Black Library Live!

Chapbook, featuring new stories from Dan Abnett and Nik Vincent. This annual celebration of all things Black Library will be held in Warhammer World, the home of Games Workshop, so as well as the event itself, you'll also have access to all the attractions of this great venue including Bugman's Bar and the Citadel Miniatures Museum.
Authors in Attendance
:
Dan Abnett
James Swallow
Nik Vincent
Chris Wraight
Guy Hayley
John French
Andy Smillie
Peter Fehervari
David Guyner