Discussion Starter
·
#1
·
I was looking through my bitz box the other day and found 4 backs to space marines. That doesn't normally happen cause they give you the exact amount in boxes so I was really confused.
When I got over that I put together 4 marines and formed the majority of a command squad.
Their fluff is basically that they are the outcasts or exiles of different space marine legions and have formed a squad to fight battles in other random armies.
I didn't have any legs. I had to improvise. Didn't turn out too bad actually.
This is the standard bearer (still working on the banner). I converted the thunderhammer handle to a marine arm and made a pole for the banner. I used Termi legs as a substitute. Still needs some Greenstuffing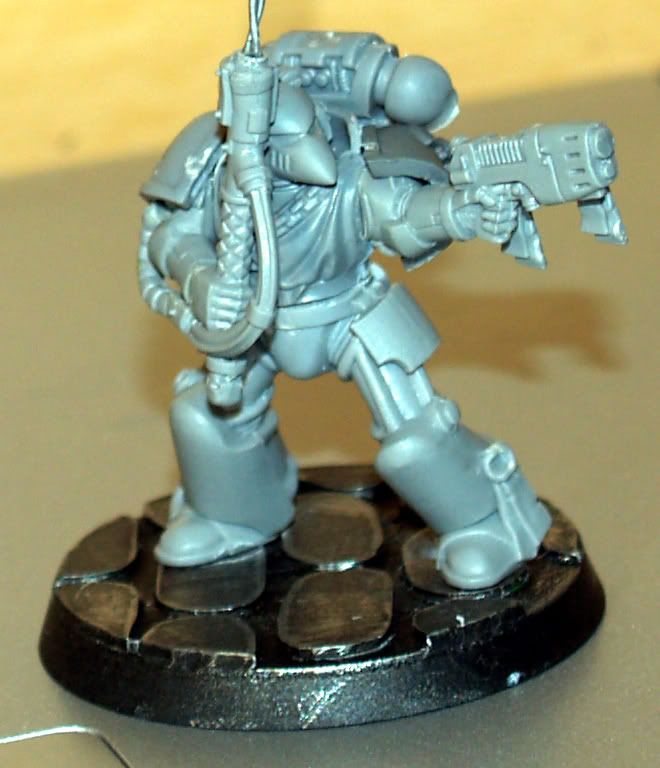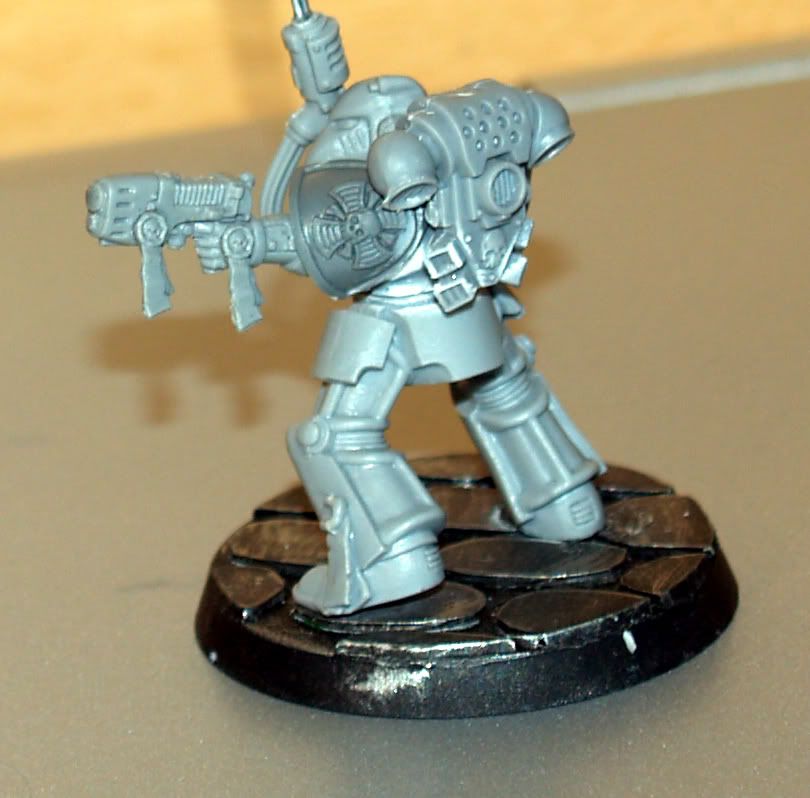 This is the Champion. Not much to say. Turned out well.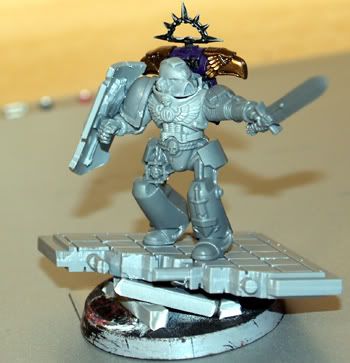 These 2 I had no legs for at all, so I thought I'd say that they stepped on a mine and lost their legs. Used Sprue.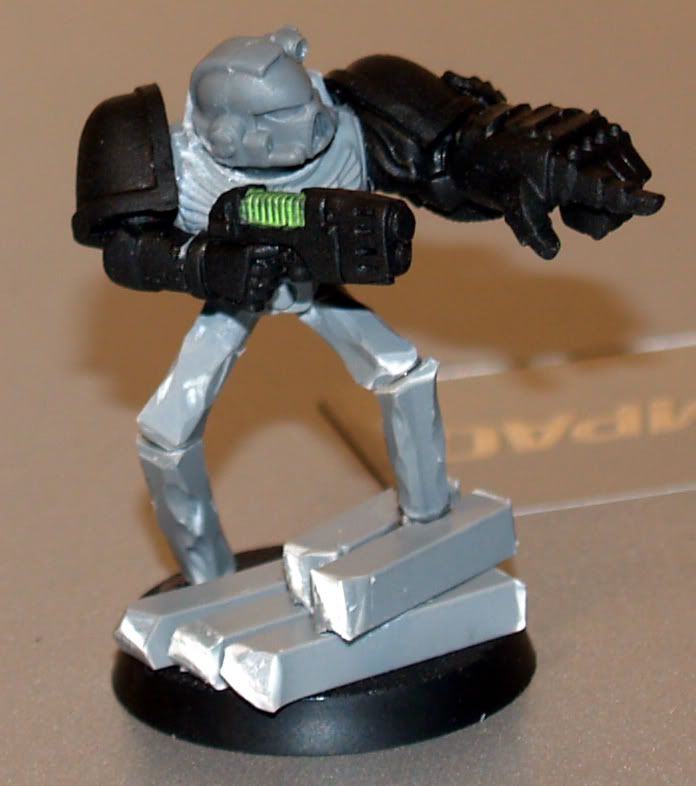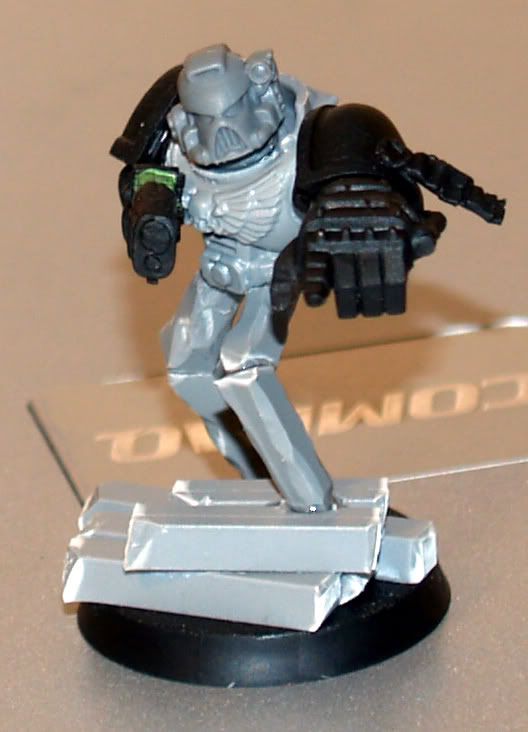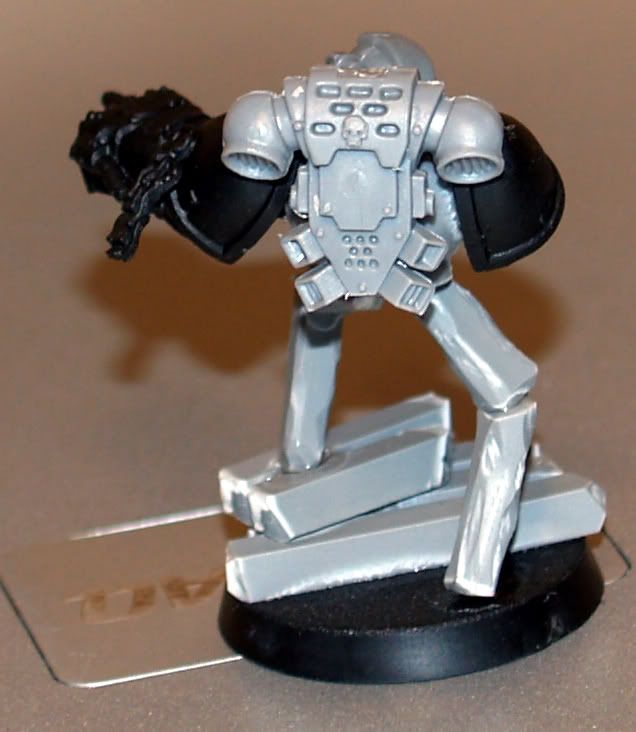 Comments?