Discussion Starter
·
#1
·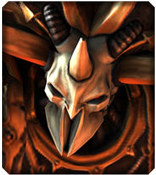 Artimus The Warpbound

Howdy, this is my fluff for my Chaos Sorcerer soon to be created for my new Black Legion Army, this is going to be more like a story then anything, it is not complete now and will take a long time to complete I will update it almost every day, if not certainly every week.


The story comprises of chapters, from his beginnings to becoming a marine, sorcerer, a powerful sorcerer and the many battles and wars he has took place in and leading a war band of the Black Legion, enjoy. Criticisms and comments, replies are all welcome, each chapter will be improved if needed to be.


Chapter One: Scumbag.
​