I got into the habit a while back of carying a small sketchbok with me most places for jotting down ideas that occur to me while I'm in work, the pub, or whatever. I'm constantly frustrated by my lack of 2D artistic ability, but here's some concept art and sketches and stuff...
A Herald of Nurgle which I still intend to finish sculpting one day: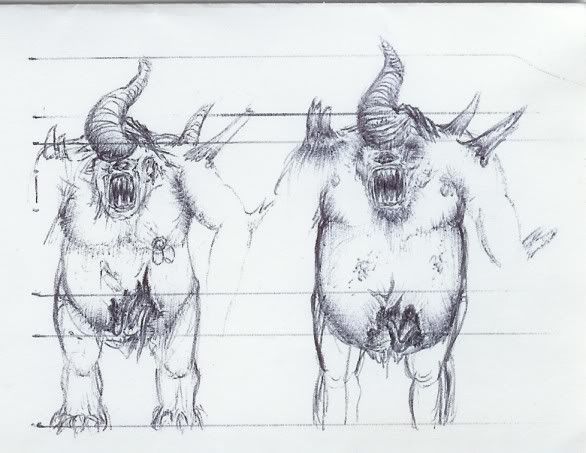 A Daemon Prince of Nurgle which I'm likewise still working on: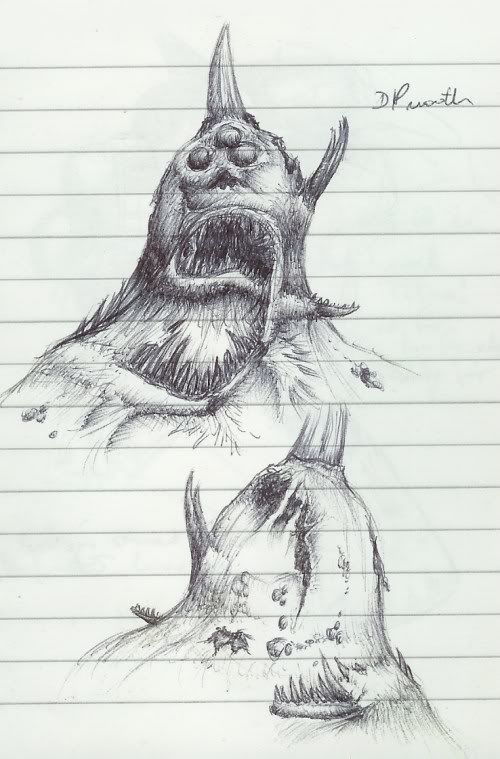 Two sketches for a Plague Champion that I did while imbibing in Bugman's Bar (they forced me to drink those beers, I tell you, FORCED me!):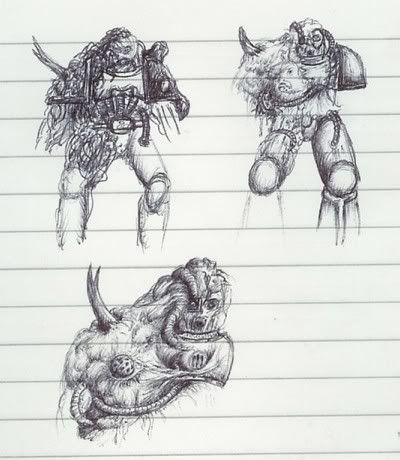 ...and how the model of Plague Champion Kharzhâl began to shape up next to the concept art:
The sketch for a Dryad-esque sort of treeman thing that I did in work one night, next to the finished sculpt: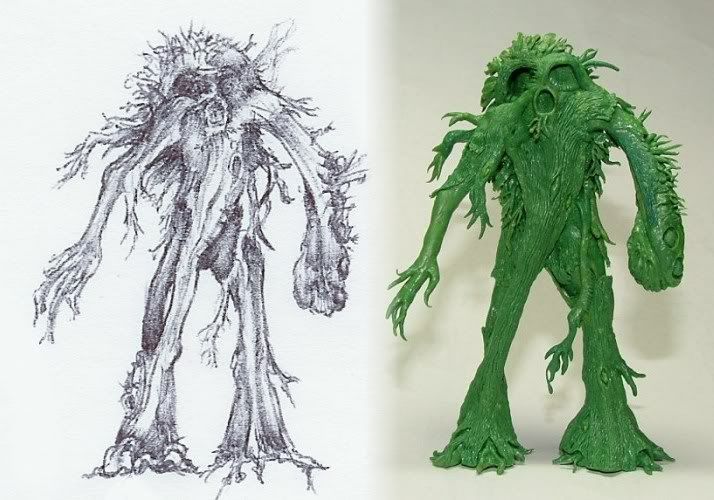 Some random Plague Marine detail ideas: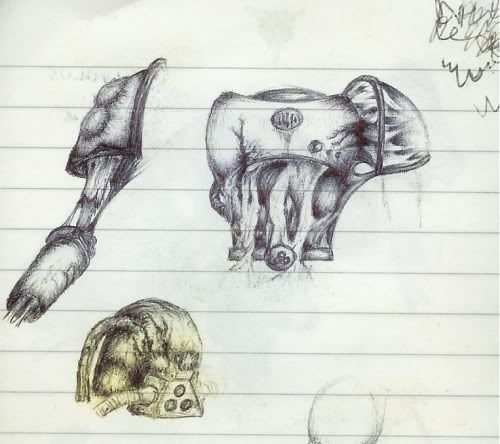 A Possessed of Nurgle sketch I came up with one night just for the hell of it, and the model it turned into (which won a conversion competition at the RelicNews forums :biggrin
: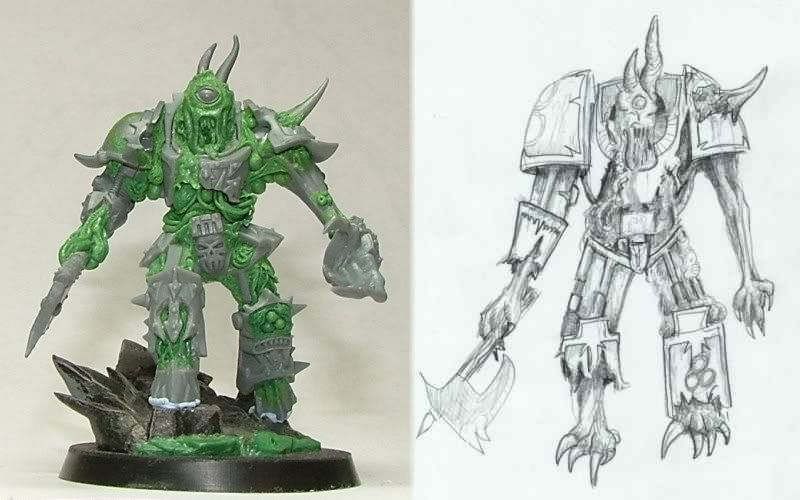 Some weapon ideas for a Daemon Prince of Nurgle: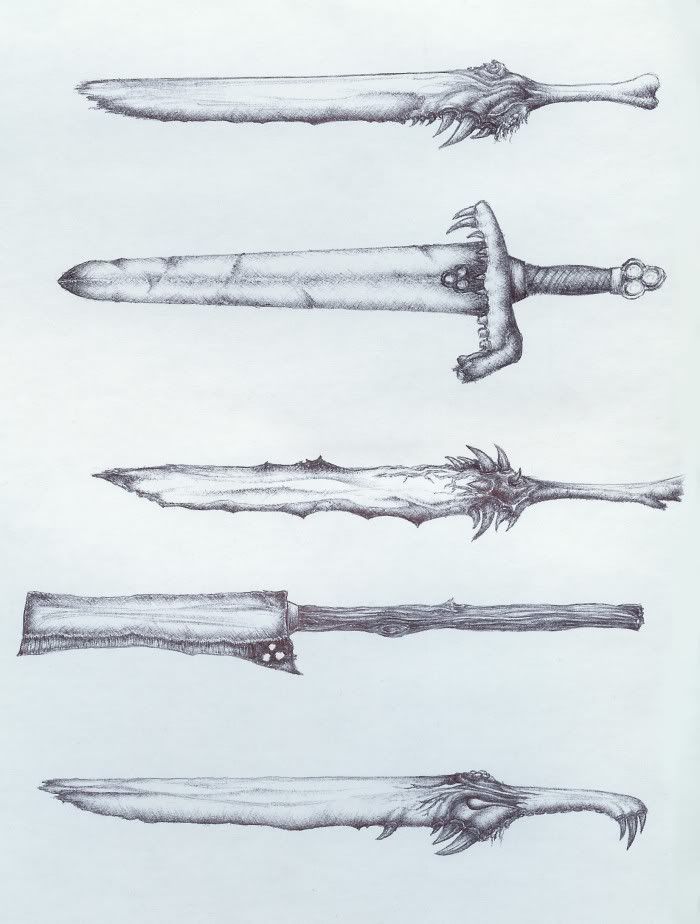 ...and some non-Nurgle Daemon weapons: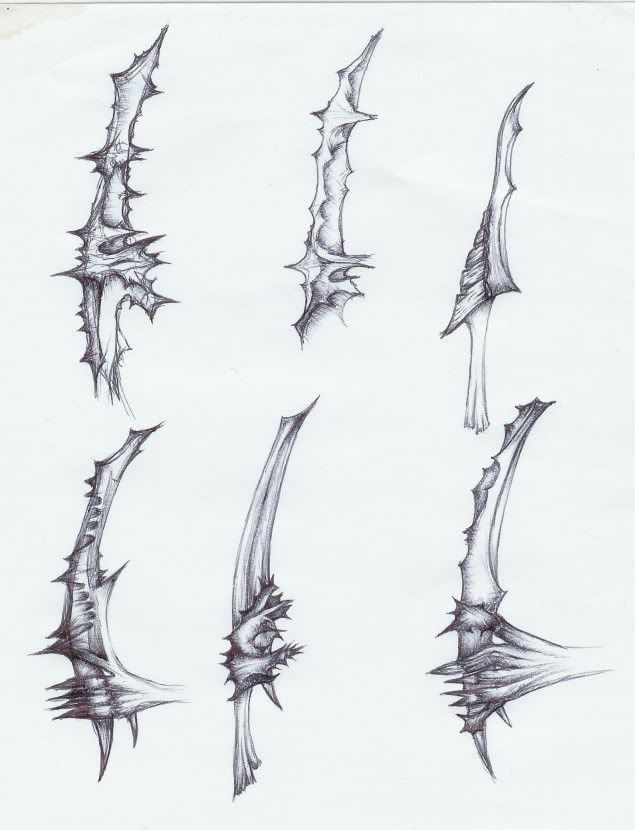 And finally, since I'm currently working on converting up some Obliterators, here's some of the biomechanical weapon sketches I've been coming up with with them in mind: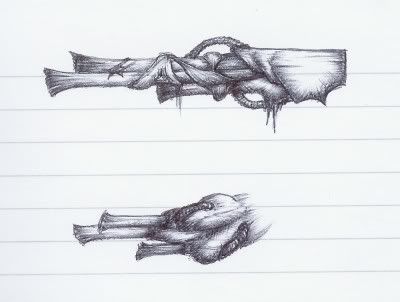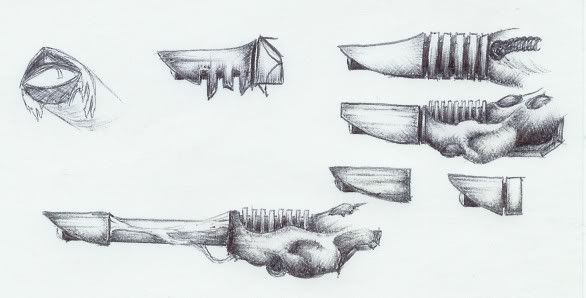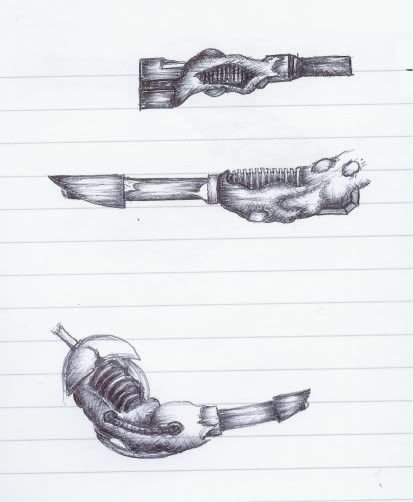 All feedback is welcomed, since I'm really wanting to improve my drawing from its current somewhat rudimentary state...