Discussion Starter
·
#1
·
Hello! It's been a while..... But finally have a few weeks away from university etc. to start a new project. I've been feeling a bit uninspired by anything CSM wise for a while and the new eldar models coming out are awesome so I thought I would give them a go.
I was runner up at my local parade day in 2011 and didn't have time to enter in 2012 and am determined to win this year. As I reckon there may be a couple of eldar entries, I thought I would attempt to make my army a bit more intriguing, hence the corsair theme! I also want to try painting some yellow for the first time, hence the Iyanden part of the theme.
The army will likely consist of some guardians, a seer council, a couple of wraithlords and wraithblades (I know they probably a bit slow and lumbering fluff wise for a corsair army but the models are too cool to pass up on) and a couple of fliers and tanks etc.
I am open to ideas for the display board, but currently I am thinking of building some kind of eldar space port.
To make the army as captivating as possible, I am going to convert each guardian to an extent, making sure that not one of my models is the same. For the guardians I am using some dark elf corsair bits and probably a few bits from all over the shop.
This is the first converted eldar corsair guardian I built today. It took quite a bit of chopping and filing to get the cloak to fit at all but I think the final result is pretty tidy!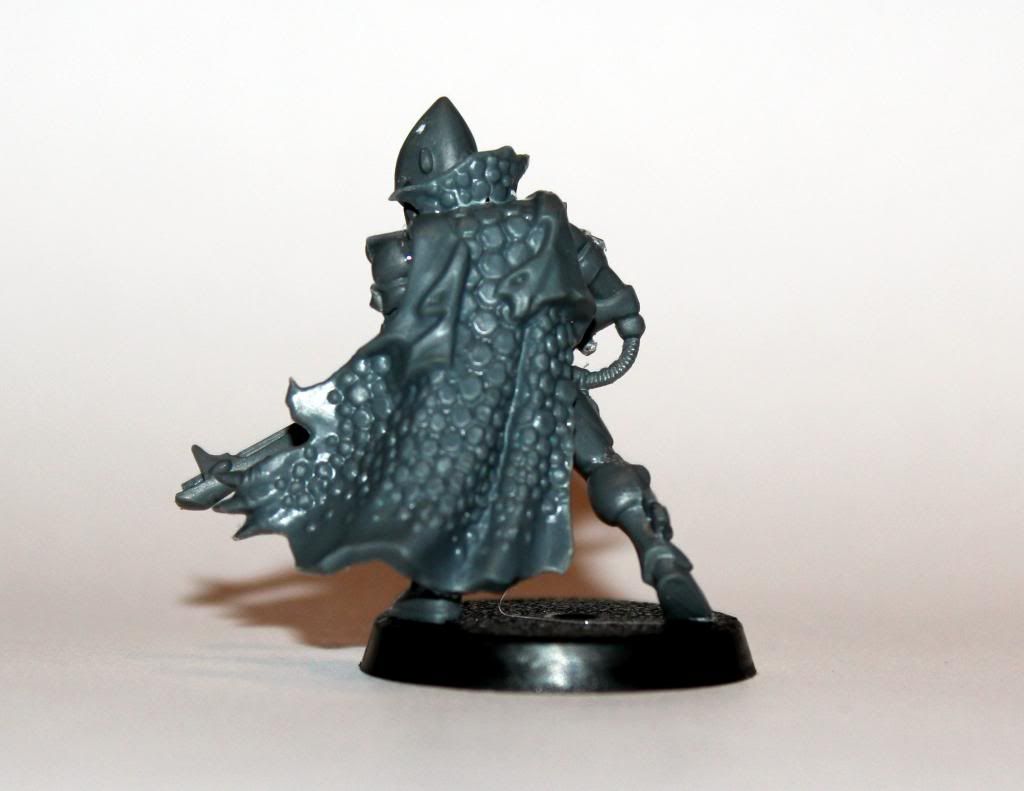 So what does everyone think? Good concept?