Discussion Starter
·
#1
·
hey guys, looking to clear out my over crowded modelling room to make ready for a suprise my wife just plopped on me.. we're having a baby, and my room is going to be someone elses now LOL Soooo here's what I've got
AoBR Marines you know the 10 man squad, captain, 5 terminators and 1 dreadnaught all on sale for 30 bucks + shipping
Orks Well all contents of the AoBR Orks AND a Deff Dread for the great sale price of 50 bucks.. and for 10 more dollars I'll throw in the Ork Codex... I wanted to start an ork Army, just can't do it now! I have paypal.....
For the Demons I am asking 130 for a GUO, Lord of Change, 15 Plague Bearers and 10 Horrors, 6 Flamers and a converted Hearald of Tzeentch on a Disc. I just put them all on round bases because I hate fantasy now LOL so the bases aren't finished but they are painted... here's a couple of pics: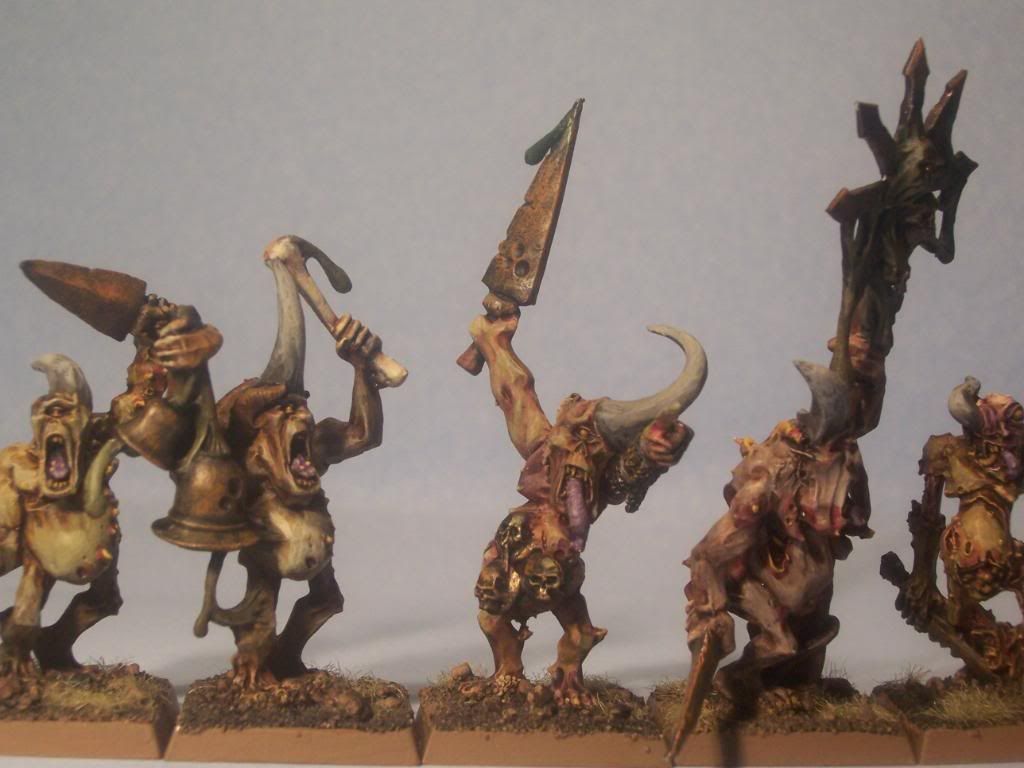 The horrors aren't painted and I don't have pics of the flamers, but they are above table top quality!