Discussion Starter
·
#1
·
--These models will not be wodnerful, this is my first army I have actually painted, so you will now be watching my progress through my painting--
I also am learning how to take good model photos.
(below)This is my first painted model, ever. Paint is a bit thick, with spots missing color.You can kinda make out red on his gun and on the gravel. Its from where he bludgeoned a poor cultist.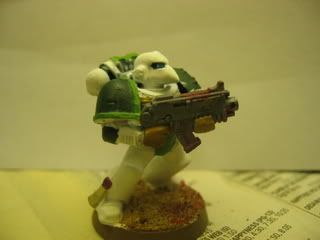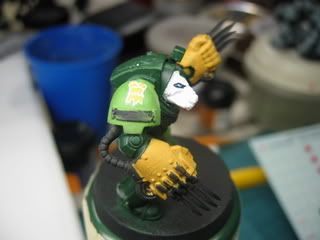 <Here youcan kinda see the freehand chapter logo im working on. (Again, my termie isntdone)
This is my first time doing flesh, and my second model ever.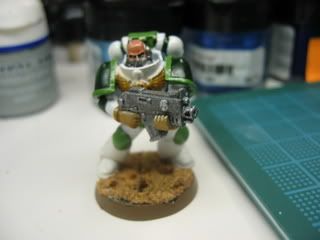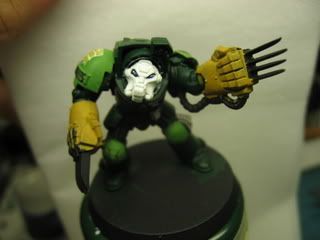 <My first Terminator. About my 5th model. He isnt done yet.
My third model. He is the guy i needed info on for leather/green cloaks.
<My first "Dirty" model.
The back.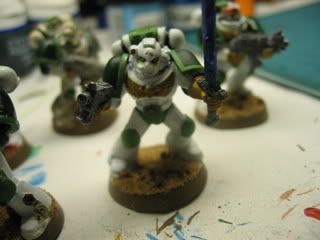 <My first sergeant.
The only 5 Tac Marines i have done, in a squad.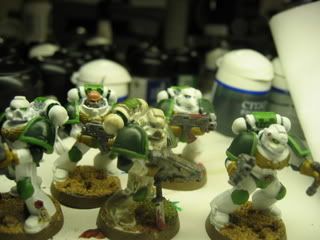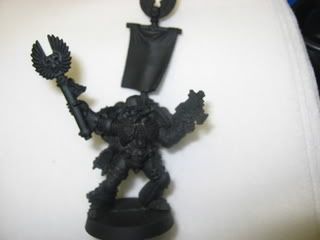 After my first termie is done, i'll do my Chappy.
Thats it for now, folks. I plan to update this as i make any progess. Keep viewing! :wink: