Discussion Starter
·
#1
·
Okay so a little bit of background. I have been a 40K fan for about 18 years now and this started when my brother recieved a 2nd Edition boxed set for chistmas one year (Orks & Space Marines I believe), one look and that as they say was that. I managed to get together a small Eldar force and they have held a special place in my hobby heart ever since. Not long after I purchased 3rd Edition for myself and began a Dark Eldar army and so it was Eldar & Dark Eldar.
As you'll see if you were inclined view my profile/past post, etc.. Dark Angels have always been my favoured choice of Imperial armies and I took steps a couple of years ago to get this together. Life had other plans!
So here I am now 2 years, zero GW gear and a new country later, I am finally going to do this thing. An easy choice given the 6th Edition starter set!
I intend to use the Chaos as Death Gurad/Nurgle.
For now I have spent £200+ on GW & Vallejo paints, more on tools, brushes, and a few other bits. I picked up the Citadel 40K starter set along with this and have used the Dark Angels Space Marines in the set for testing the paints and so on.
Hopefully this Log will help me to stay focussed as I have a tendancy towards distration and things end up forgotten in cupboards and boxes!
Also, bare in mind I have zero artistic talent and not a particularly steady hand, this along with my severe lack of patience make this a very challenging project indeed!
Here is what I have done so far...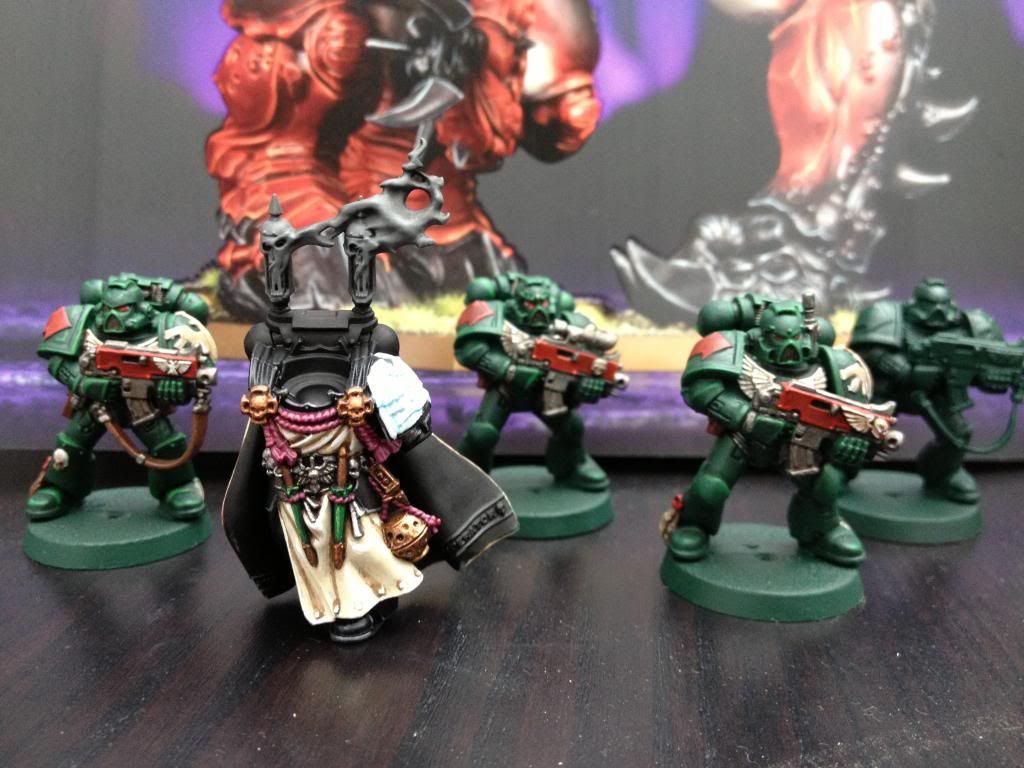 (Photo taken on the iPhone)
I have also a large order winging it's way to me from Wayland games, which includes a Dark Vengeance set, DA Veteran squad, Codex, more paint, brushes, basing equiptment, etc... Very excited about that!
So yeah, there it is. I will try to put up regular updates and comments, advice and critique is very, very welcome!
Cheers!