Discussion Starter
·
#1
·
Never been much for fluff writing but I have played fluffy armies for some time now.
This army started a long time ago with a five man colour test. At the time I had no idea what type of chaos army it would be. The blue/green colour scheme happened by accident and then I stopped painting them for a year or so painting the 'thior'lan hunting cadre' in the meantime. You can see that 2000 points plus Tau army in the painting section.
I decided on Alpha Legion and was lucky I think in that the blue/green kinda suits them.
I am now getting these guys ready for a campaign weekend in May 2007 and will try to explain my thoughts.
The first squad completed became squad two. I did change the armour trim from bronze to silver at this time. I also chose orange as the contrasting detail colour for the army. The theme of the army as including lots of lightning claws and melta guns also appeared now.
After this squad I painted some cultists. These are now in semi-retirement as I expect to face mainly space marines at the weekend and I'm not convinced of thier utility in this. I used a warhammer beastmen box and a cadian box to get me 40 cultists with the use of the bits box as you can see. The contnued use of orange to denote power weapons continues. Grey flesh continues also.
Next came prophanos himself, I like the model and it is intended that he deep strike to support the raptors.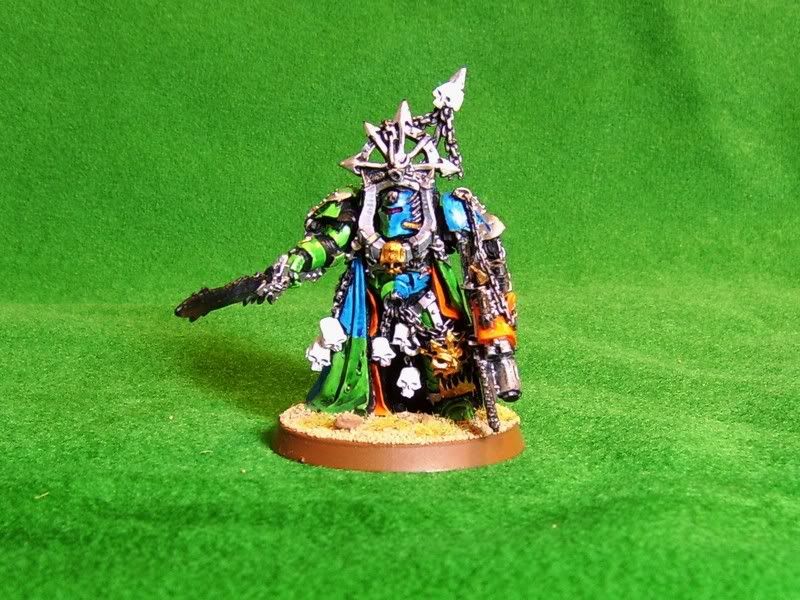 The next project was a predator. I planned to have two eventually but I hate painting vehicles (the results probably explain why). It is also semi-retired.
The next squad is squad one, it is identical to squad two. I will use different helmets throughout to identify squads.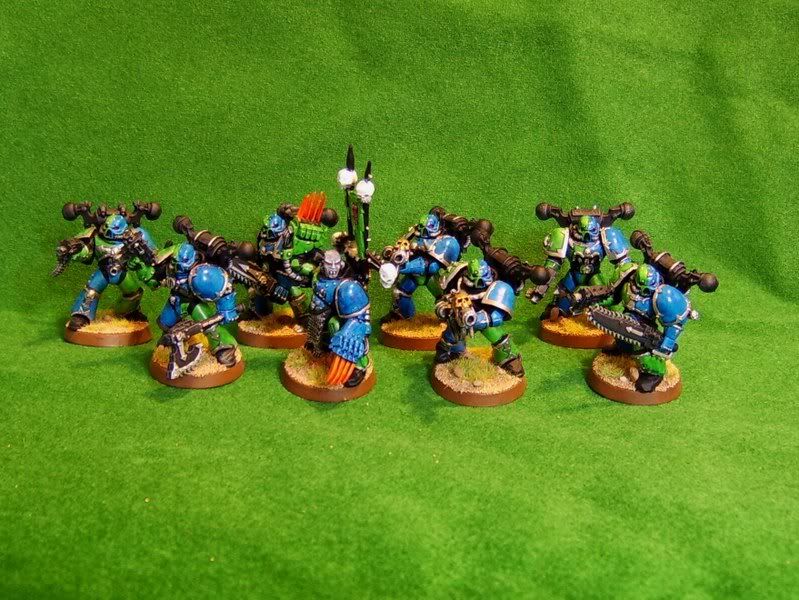 After that I saw a sorceror model liked it and painted it. It doesn't appear in the army yet.
Then the raptors appeared. I haven't used them before in my large Wordbearers army so I'll squeeze them in as shock troops. Note the lightning claws and melta guns. I didn't like the raptor models so I made my own from khorne beserkers (for the appearance of movement) and old raptor wings. In the future these may be promoted to chosen with daemonic flight.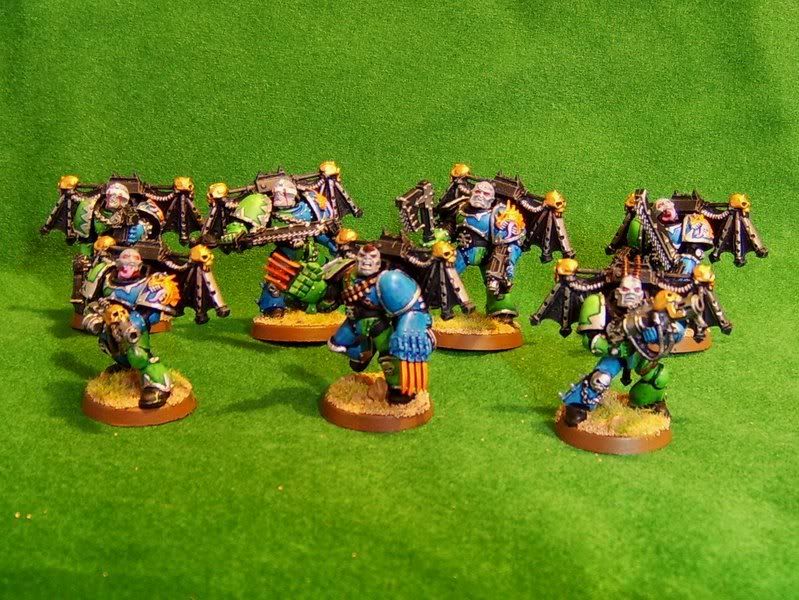 For the weekend I also need a 400 point force. I never play 400 point so I have no idea what will work. The five man troop choice has a power weapon and melta gun and two three man bike squads have a single lightning claw and plasma gun. I know there are seven bikes but I was sent an extra one.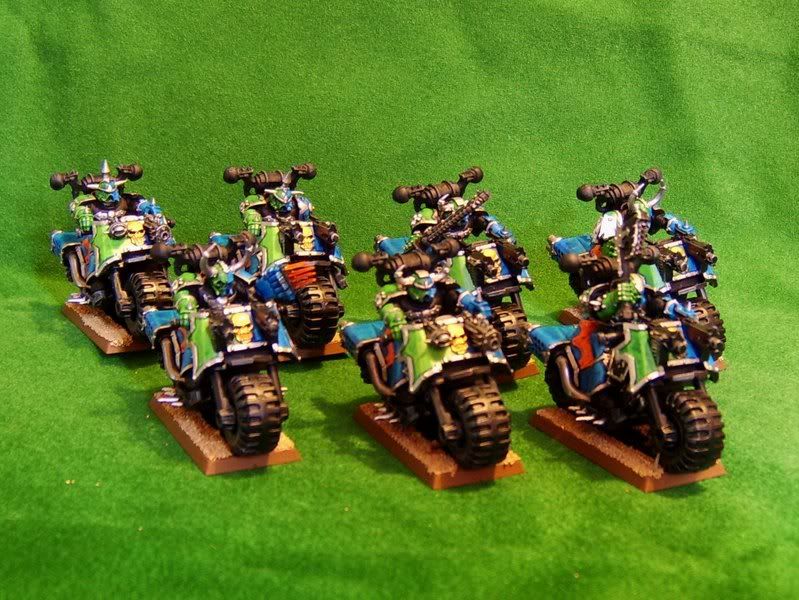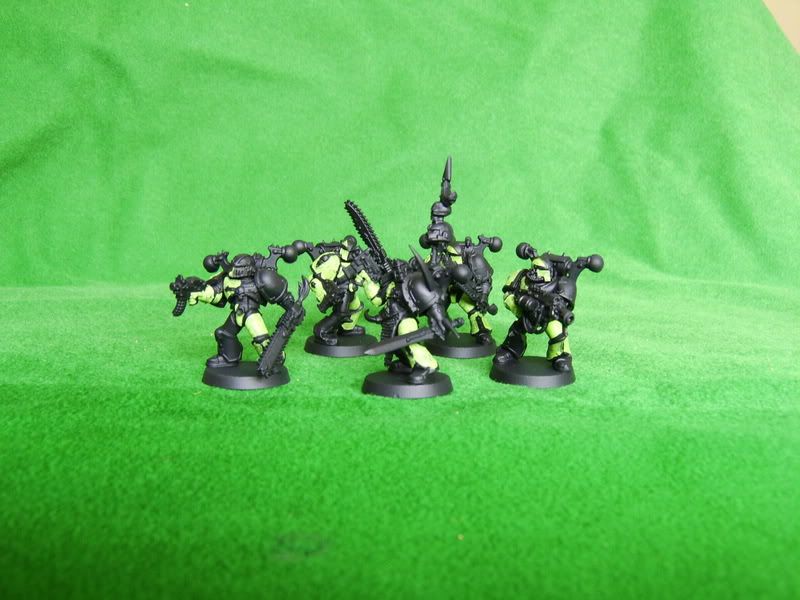 The five man squad is in progress I'll post as they improve. The rest of the army for may is three six man havov squads, one with heavy bolters and two with missile launchers. All with infiltrate, MOCU and tank hunter.