Discussion Starter
·
#1
·
http://www.blacklibrary.com/warhammer-40000/ahriman-the-first-prince-mp3.html
I normally dont care for Mp3s as Im hearing impaired. But the contents of it sounds quite unusual and worth a discussion.
Ahriman: The First Prince (MP3)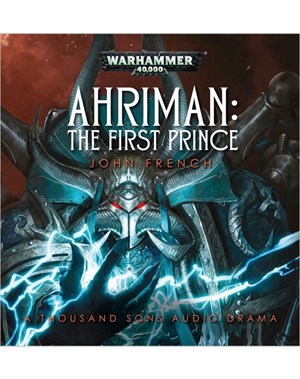 The story
When his servant Ctesias meets his end, the Thousand Sons arch-sorcerer Ahriman is thrust into a deadly conflict with a creature of darkness, a being from the beginning of time whose cunning and thirst for power are the equal of his own – the first daemon prince of Chaos, the dreaded Be'lakor. As the daemon taunts Ahriman with the very secrets of creation, the sorcerer tries to bargain with the beast for Ctesias's life… but can a deal with a daemon ever be honoured?
Listen to it because
As if the appearance of Ahriman wasn't incentive enough, this is also the first ever appearance of the Daemon Prince Be'lakor in a Warhammer 40,000 Black Library story.
Now that was unexpected. to see 'him' pop up in 40k as well. Theyve sure been playing up his involvement of late in fantasy. Something tells me that they are going to release a new and big Be'lakor model if they are pushing him like this.