Sorry for the multi posts, but hey, it's my log.:grin:
This is my entry to the conversion contest running at the moment. Ever since I saw the BA dread and all the bits it comes with I've had the idea of making an equivalent to the FW chaplain dread for my SWs. I really wanted to give it some sort of crozius, and the force weapon fit the bill nicely, if in a slightly different shape. In all there's bits from the BA dread, venerable dread, berzerkers kit, chaos vehicle srue, some wolf pelts from MaxMini, the SW kits, and most importantly, the deathwing kit. I wanted the model to convey the fact this guy has been fighting and defeating the enemies of the allfather for centuries, thus all the totems and trophy racks. He will be used as a venerable dread as opposed to using the FW chaplain dread rules. So, here he is, C&C welcome as always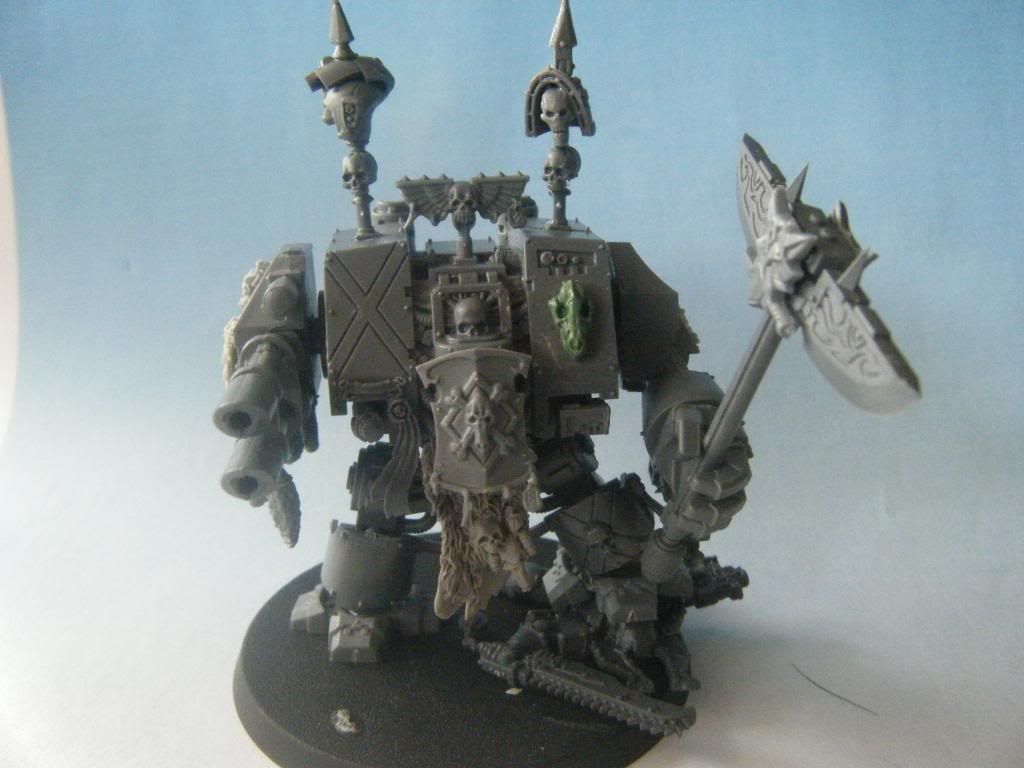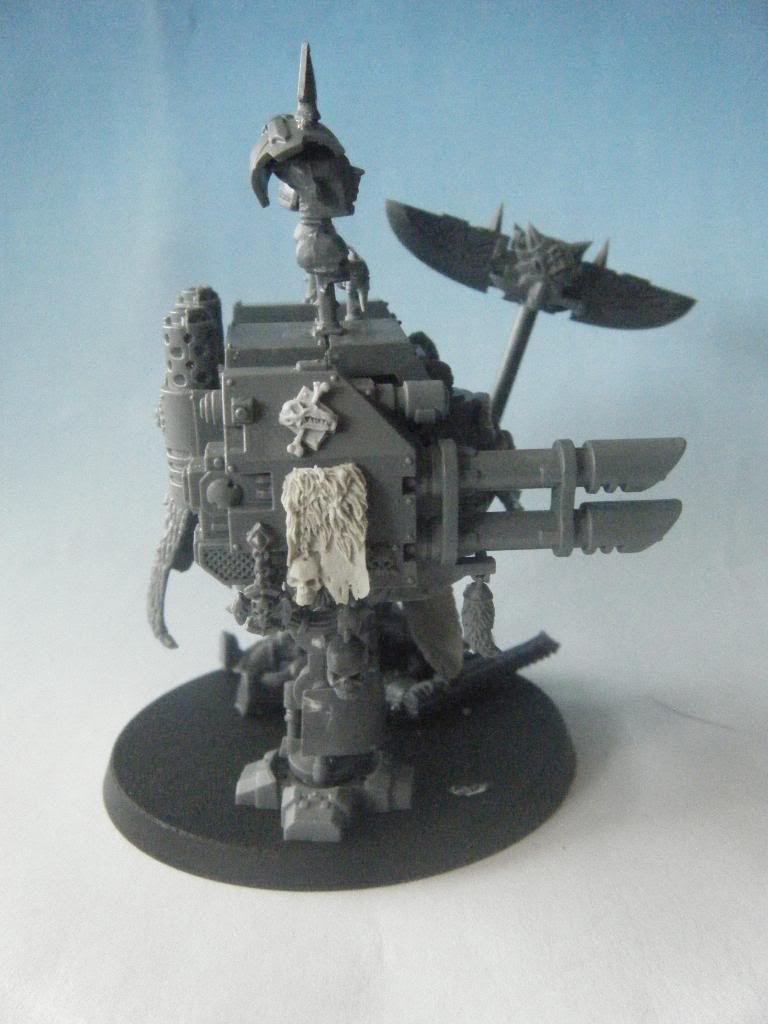 Note the Deathwing shoulder pad on the trophy rack. I had one in my bits box and couldn't resist.