Heyhey, I'm currently working on six Steampunk characters for someone's Kickstarter project (launching on the 21st, so very soon!).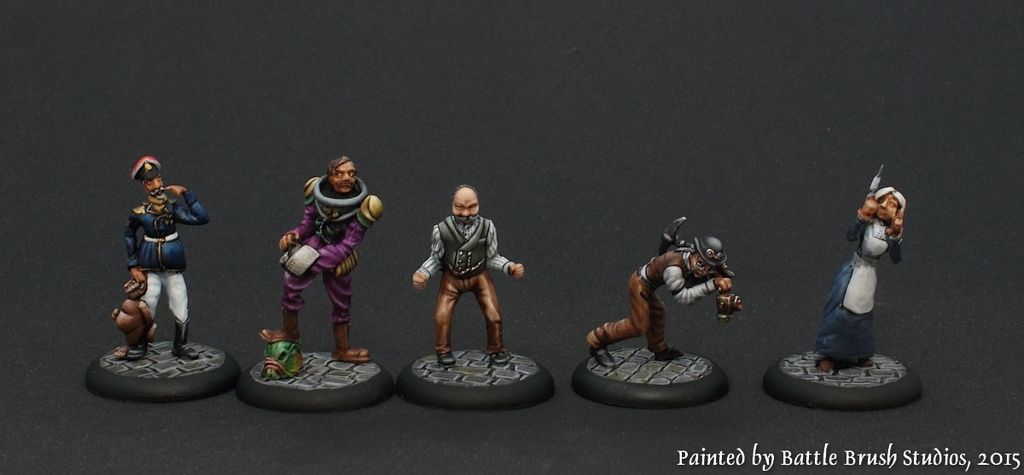 The sixth dude isn't pictured, but soon will be (i hope!). So here we got the Commodore, Jack Union (in a spiffing suit and posing atop a Jabberwock's head), the Mayor in a dancing pose, the Engineer and the Nurse.
Mayor and Engineer are done at this point, Union Jack will be finished next. Commodore and Nurse require some more work, and the sixth guy, the Policeman, will take some more work as well.
Hope you like them so far! It's a very intersting project as each model is based on a Steampunk performer of whom I hope to post pictures as well!