Discussion Starter
·
#1
·
You may of seen a few pics of my models so far but I thought I would keep a thread just for the progress of me trying to get to a 6000 point army
You'll see form the pictures I have a lot of painting to do.
The boxes in the right corner each have a based 10 man tac squad in.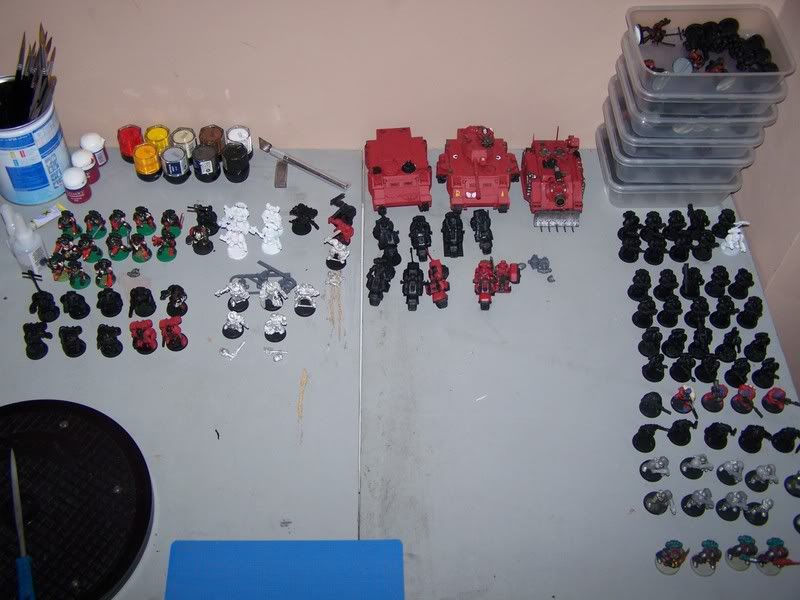 I also still have a few troops yet to base and also a predator to build.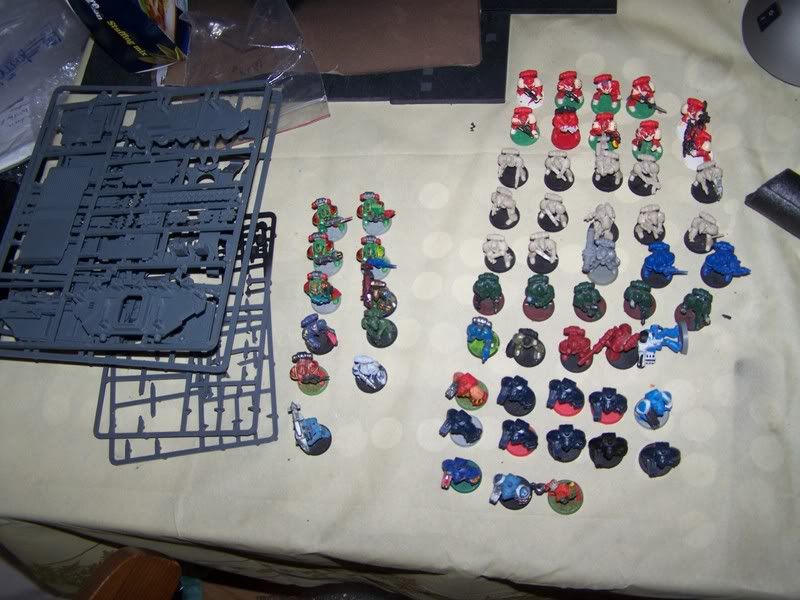 I have a dreadnought on the way which I will add in. At some point today I will post up my 3 company sized army with details.