Great Unclean One
Join Date: Jun 2008
Location: cavorting among Grandfather Nurgle's entrails
Posts: 2,611
Reputation: 42

Forge World Open Day pics
---
Just got back from lunch at the pub with my mates, which followed immediately on from me popping into Warhammer World for the FW Open Day. Now, I've been so preoccupied with moving house and all that that entails that I'm not really up on what the new FW stuff actually is, so I'll just post all the pics that came out decent anyway: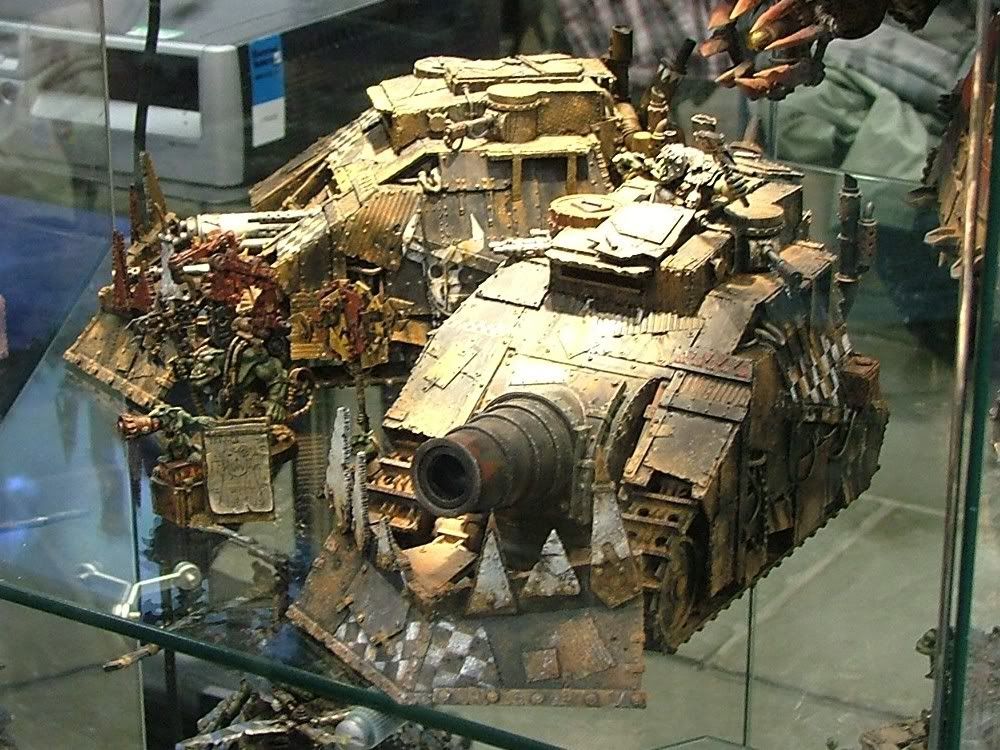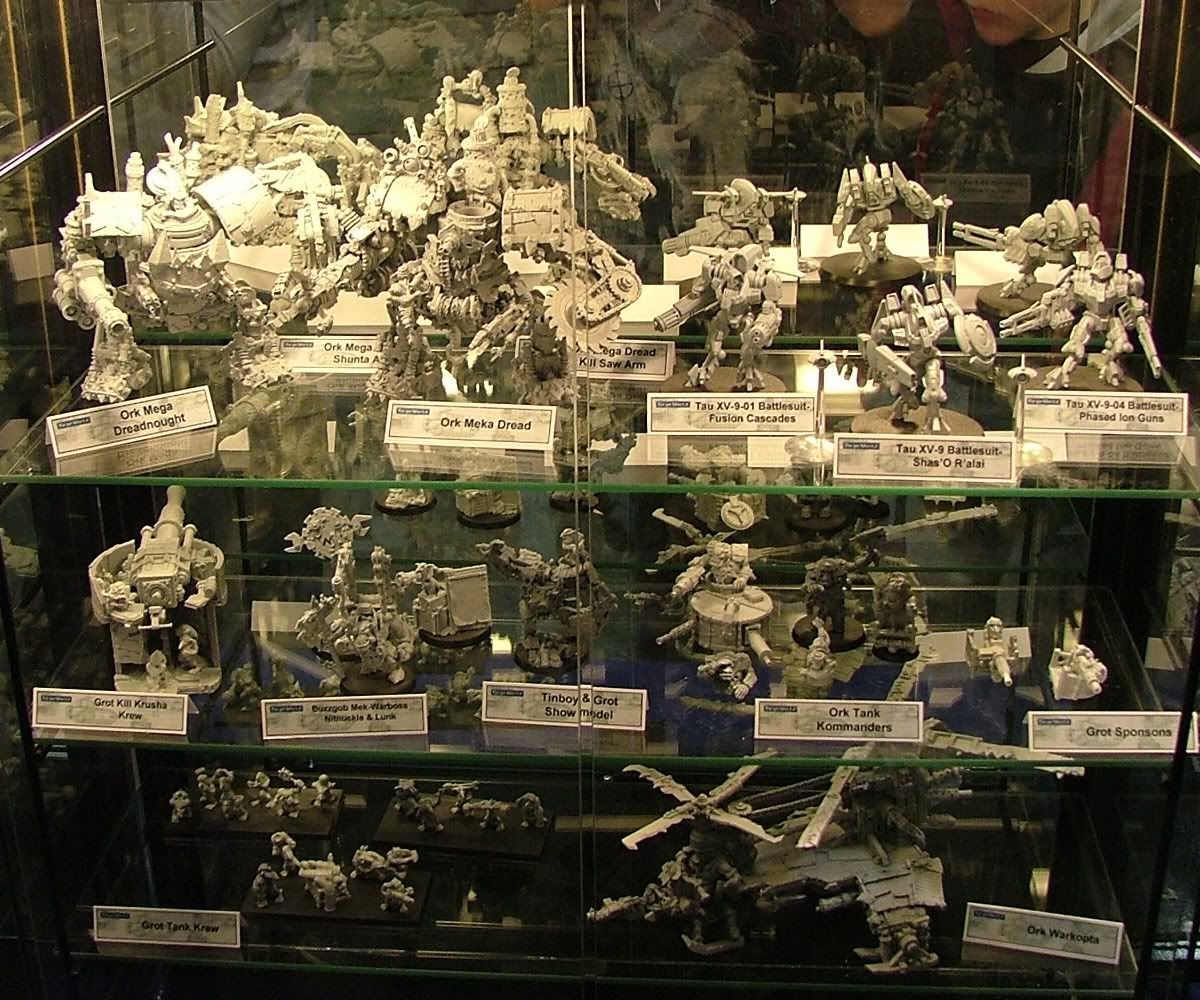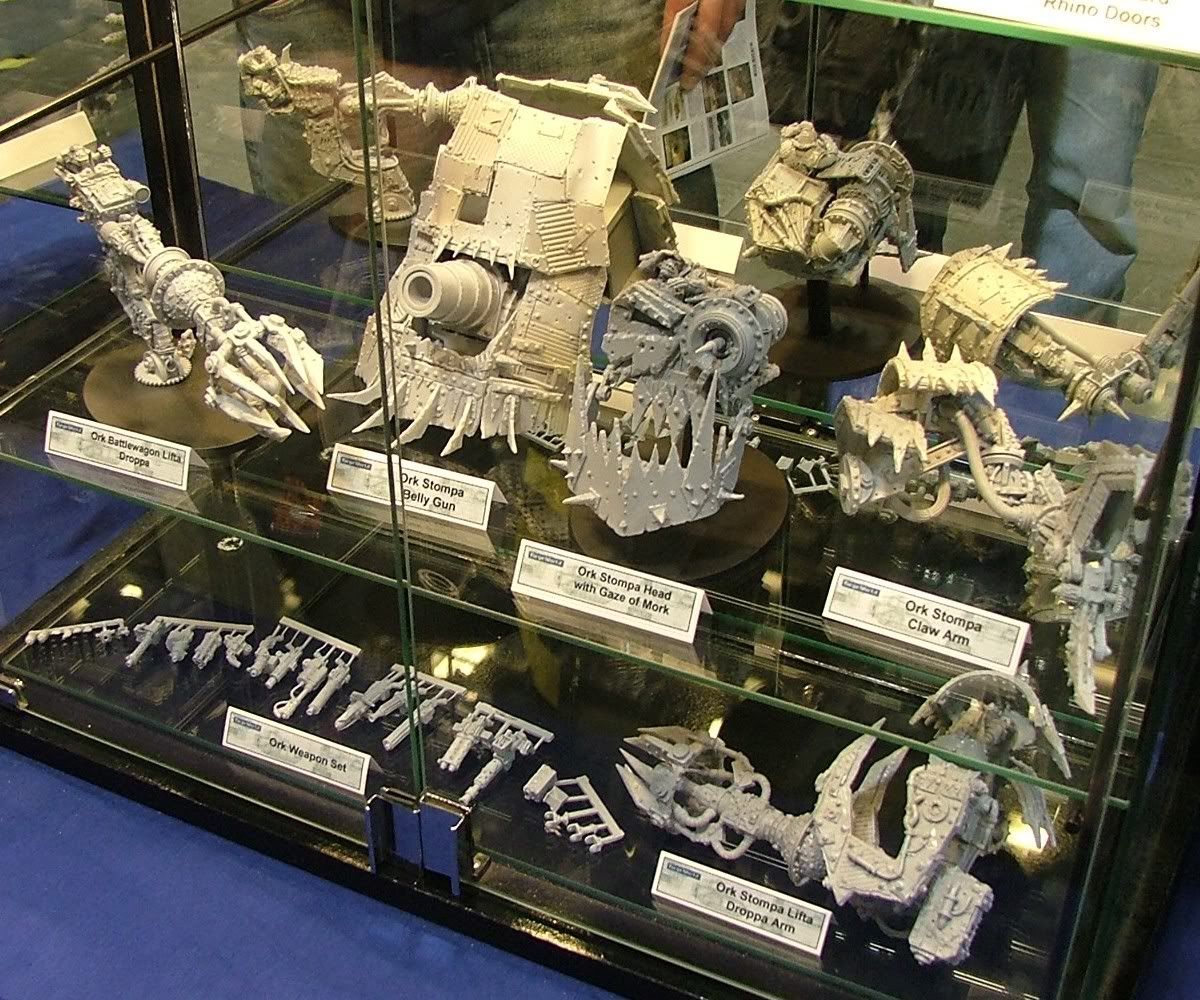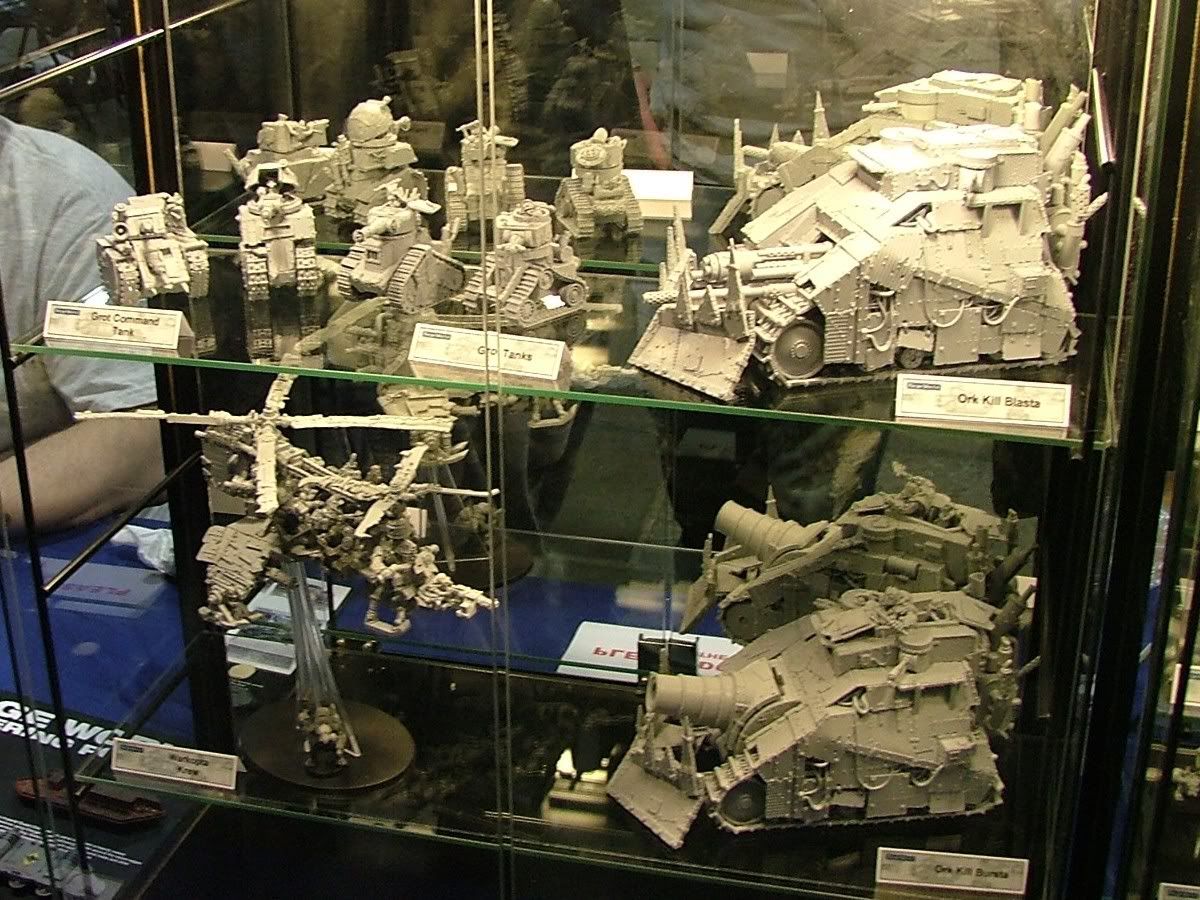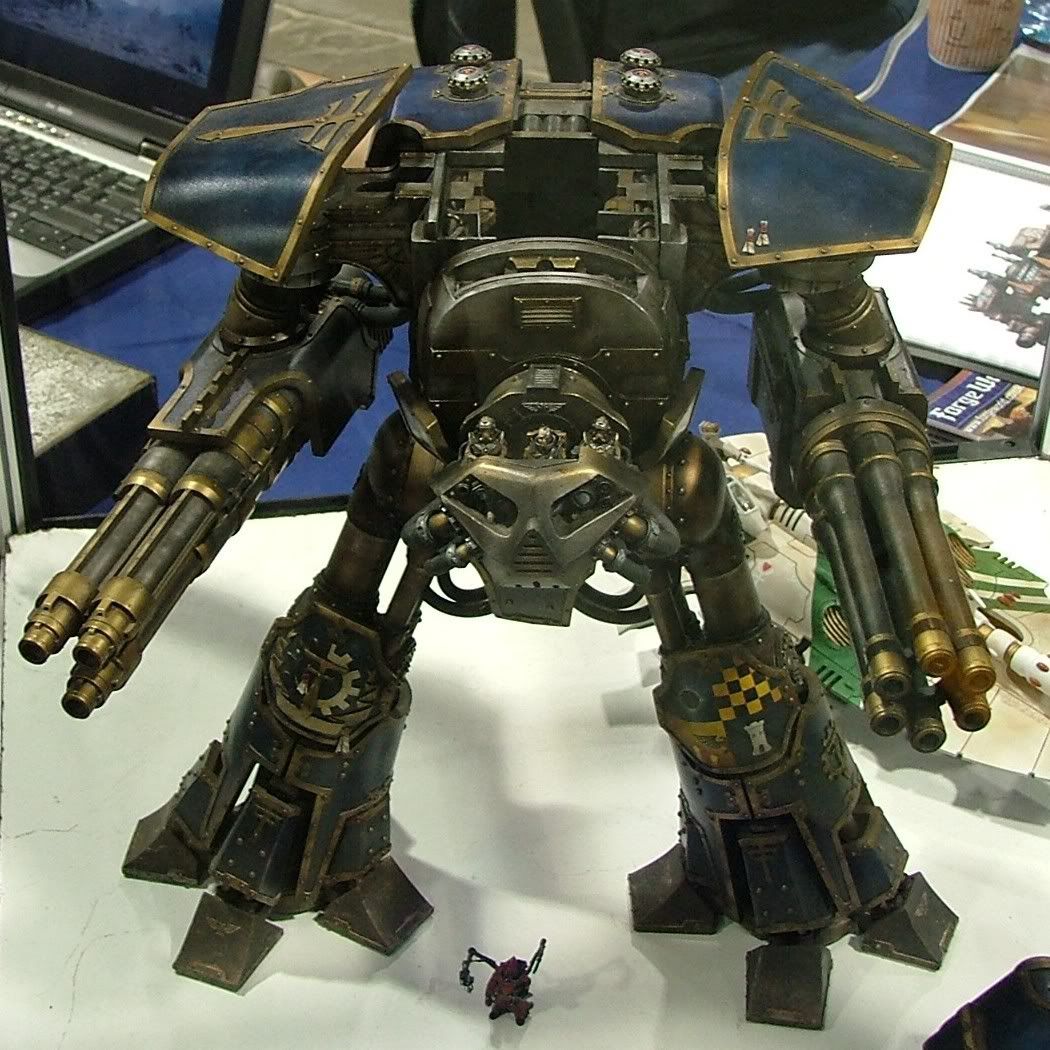 OK, so this picture isn't so great, but it just looks
so cool
in the flesh...
Two battle lines of superheavies face off: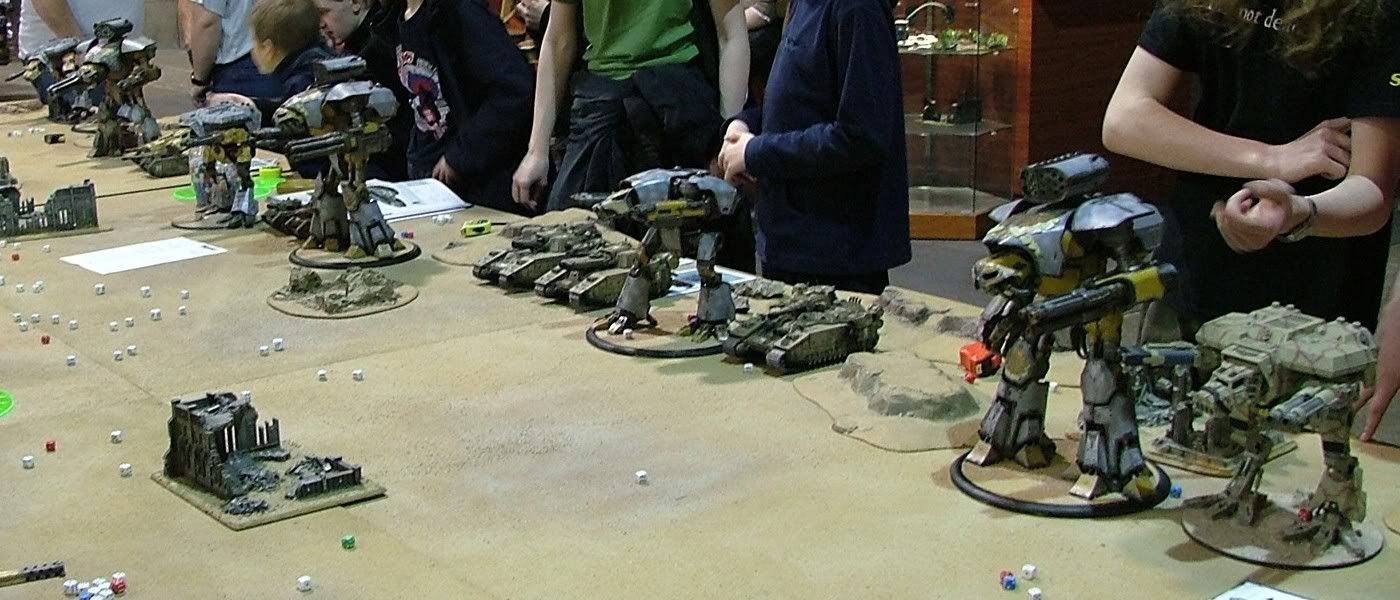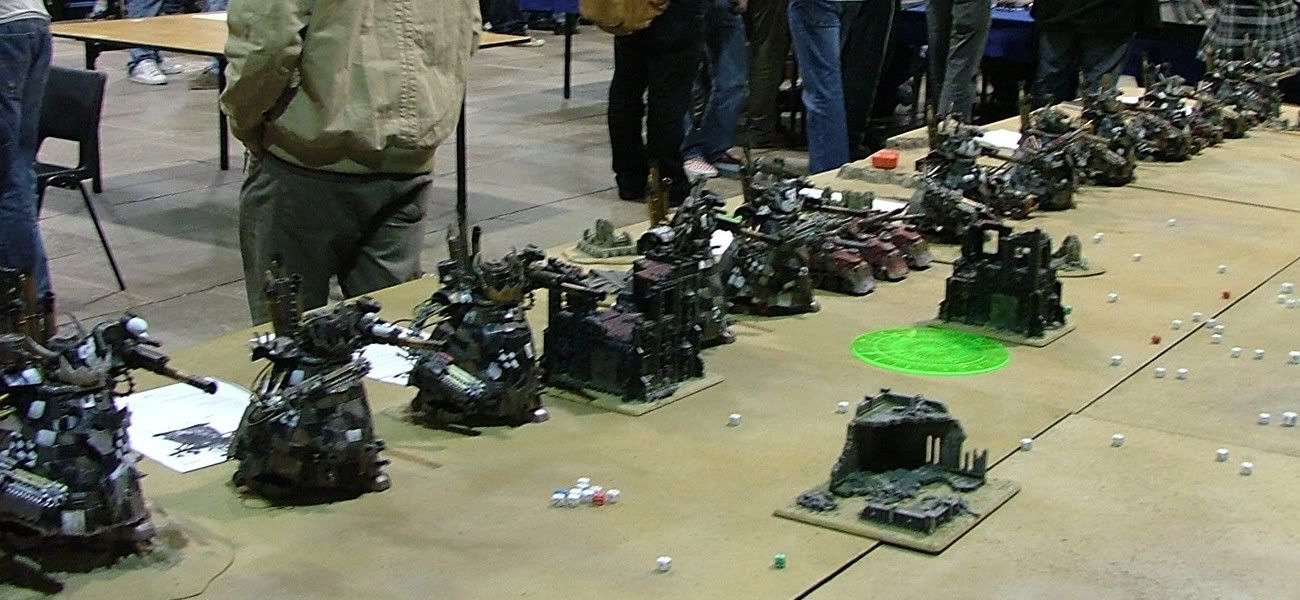 _____
---
Last edited by Svartmetall; 03-28-10 at

04:42 PM

.
---
Wish it was a bit closer, but a 3 hour drive, and a 3 hour drive back.. just didn't appeal, would loved to of gone though, some awesome looking models there!
---
---
HUGE BITZ RESTOCK NOW ON
---
Ok a few more goodies:
This is the sketch model of the Phantom titan, estimated release the far end of the year (I would say December)
The close combat weapon will be designed for quick despatch of superheavies, it is likely to be a swing in and kill style weapon (otherwise the phantom will just get boned in combat)
This is the warkopter as already pictured, but with the krew on board - very nice models
Also a little future tidbit after IA9 orks vs. spacemarines, we get an Eldar vs. X
The twin bladed helicopter for orks, there were loads of them about so expect to see it as a release pretty soon I would guess
And for any chaos players who have never seen the greater demon models - THEY ARE HUGE!
---
Last edited by Bubblematrix; 03-28-10 at

07:06 PM

.
---
Hehe those Grot Tanks look funny
Oh nice to see a Phantom Titan on the way too. Hopefully each race will have a nice amount of FW stuff in a few years, regardless of how beautiful the FW models are, its always more fun to see varied raced get stuff. Eldar vs something non-imperial would be ace
---
Win/Draw/Loss(5th ed results)
EC: 45/2/12
Tau: 28/3/7
Quote:
Common sense and wargamers are like oil and water
Quote:
'Alessio is to 40k what impotence is to rape.' - Jezlad
---
From what I've heard the phased ion gun will be beastly, S 5 AP 6 no cover saves with a large blast.

Edit: sorry, that's the pulse submunition rifle. The phased ion is supposed to be S 4 AP 4, 4 shot 18" rending.
---
That which doesn't kill me has made a tactical mistake.
Rites of Battle
Your source for 40k opinions, news, and hobby updates.
---
Last edited by Underground Heretic; 03-28-10 at

09:10 PM

.
---
After a conversation with the FW lot, the date estimates for orks I could get,

Mek Dred (the one with a saw and Zap Gun arm is unfinished (needs a mex to sit in the hatch whish will take 2-3weeks) can be expexted in 1 to 1.5 months,

Warkopter similar timescale or sooner.

Grot Tanks couldn't draw a date but the turrets are the same size as the small ones on a Battlewagon and can be swapped as can the traks alowing for a vast number of diffrent styles.

Stompa Upgrades will be avaliable soon too it seems and will be individual upgrades and as a full kit.

and on a final intresting note one of the Pictures in IA8 apears to show a new style Deff'Kopta with a Buzzsaw upgrade (possable FW kit to come) and also frows up the question if FW do Deffkopta upgrades are we getting a plastic box of them?

Allround nice and stompy ork fun.
---
---
HUGE BITZ RESTOCK NOW ON
---
Quote:
wonder how much i can get for kidney......
That was the EXACT response we gave to it
Its predicted to cost just shy of a reaver titan, and will be worth every penny
Lower Navigation
Forge World Open Day pics