---
Found
this
on Twitter.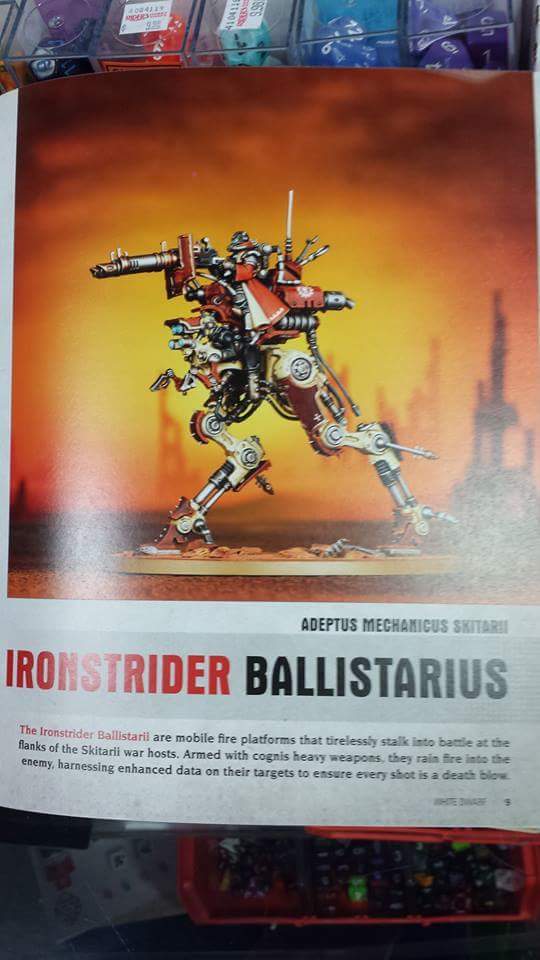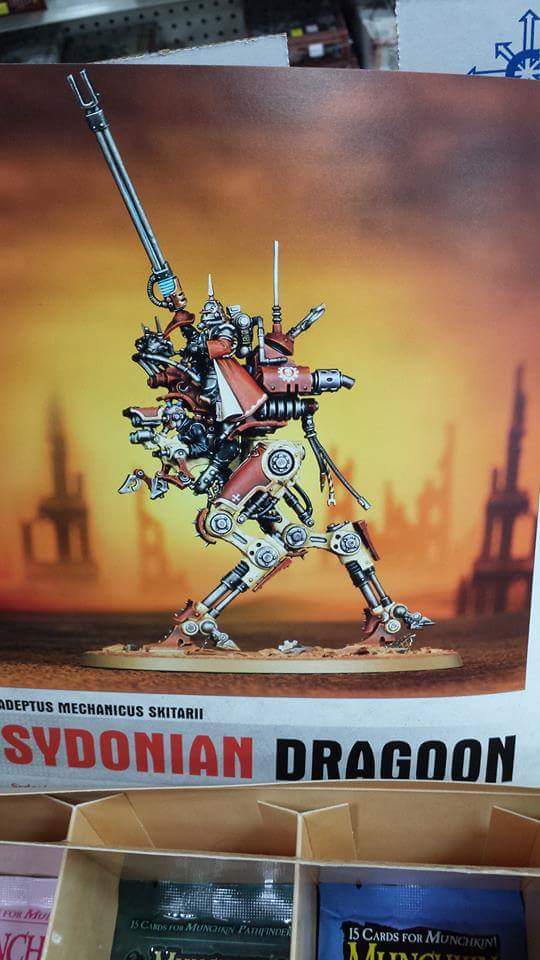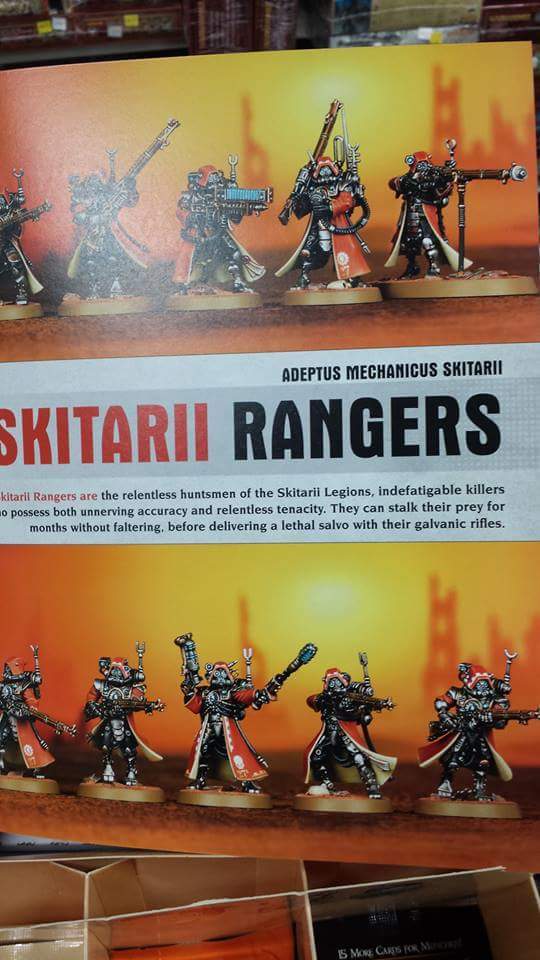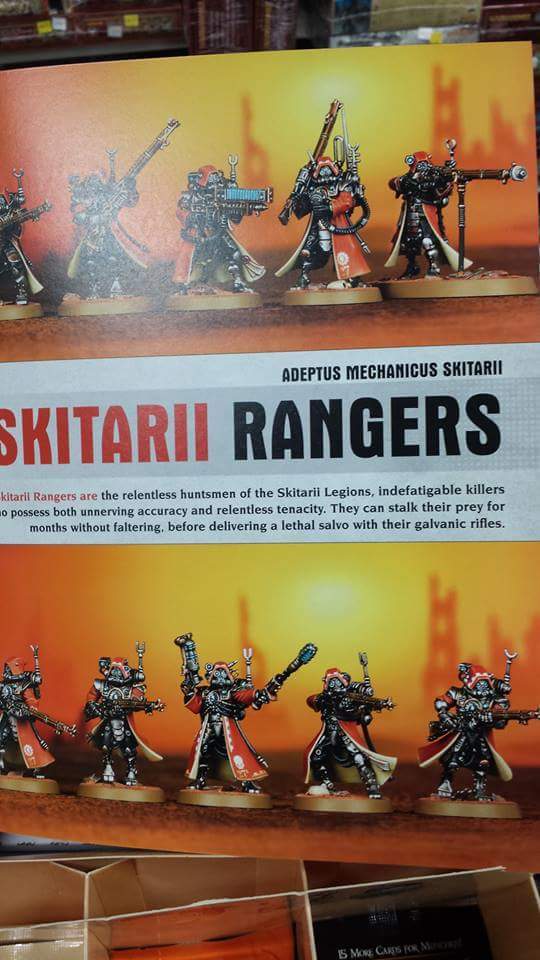 Edit
:
Damm you beat me to it.
---
Last edited by forkmaster; 03-23-15 at

07:46 PM

.
---
Sorry about that. Definitely think @
Tawa
should see these too....
---
Quote:
I assume this will be the mini dex with the future release being the full army.

And the Mechanicus still has a standing military force to protect Forge Worlds, as part of Explorator Fleets to recover lost tech, ect.
Well yes they do, but the AdMech in general haven't been a major military power since the Heresy. Most battles involving Skitarii tend to be either them in conjunction with another Imperial force (as support), the defence of a Forge World or as part of an Explorator Fleet. The Legio Cybernetica and the like are (if my information is to be belived) in such small numbers after the Heresy as to be effectively defunct.
Still, I *really* wouldn't get your expectations up. I know my FLGS Manager has. It's kinda heart breaking.
---
---
Quote:
It's not a black and white question really, there are different shades of anal probing,
a rectum spectrum, if you will
---
I play Sisters. Any hope I had is long since dead.
Quote:
Well damn. Those lancers look ace. And is that a Volkite I see?
No idea. They might be rad weapons.
---
Quote:
No idea. They might be rad weapons.
Quote:
Well damn. Those lancers look ace. And is that a Volkite I see?
Best guesses?
The Rifles held by the Vanguard may be the Arc Rifles from the Rumor Mill.
The Special Weapon in one of the pictures closer resembles a Plasma Gun rather than a Volkite Gun.
Of course, the Rangers have Galvanic Rifles. Which look very old worldy.
So far, I am waiting for Friday so I can get my pre-orders in. The wait is very slow
EDIT - From da Faeits:
Quote:
An anonymous source on Faeit 212
Adeptus Mechanicus Skitarii
box contains 10 new plastic models. They can be made up as either Skitarii Vanguard, or Skitarii Rangers. Both units contain special and close combat weapon options.

Adeptus Mechanicus Ironstrider
Said to the backbone of the Adeptus Mechanicus Scout forces. It's a dual kit allowing you to make either the Ironstrider Ballistarius -long ranged heavy weapon walker, or the Sydonian Dragoon which is a close combat version.

It comes with a riptide size base and stand just as tall as the Riptide or an Imperial Knight.
---
Quote:
My my, this thread is an absolute hive of activity tonight
OT - Okay, so two boxes. Should be workable. Thank the Omnissiah it's not a Horde based force.
Lower Navigation
Ad Mech Rumors