---
The Raven Guard pack doesn't look too exciting. It's a good sign to see them starting to get stuff though.
---
Quote:
The Raven Guard pack doesn't look too exciting. It's a good sign to see them starting to get stuff though.
of course its not exciting! there stealth operatives! hard to sneak up one some on when you have a 20foot flaming skulls on each shoulder pad!
---
note: if you see me giving tactical advice: just assume i have a internet tab open to 1d4 chan and I'm summarizing off of that.
Avatar done by
Bulhakov
---
Guess who?
Senior Member
Join Date: Jul 2012
Location: Tamworth
Posts: 102
Reputation: 1

---
Guilliman- take my money!!!
---
Quote:
NOTES:

There will be more than one of each Primarch model. Chaos for sure, as they will be pre and post Heresy. Probably loyalists too (But not poor Ferrus Manus).

There will be a Garro model.

There will be a Warlord Titan, but not anytime soon. But when Tony Cotrell asked who would buy a Warlord, fully 1/2 the audience raised their hands.

Horus Heresy Book Series

- Book 5 will cover Calth.

- Book 6 covers the shadow crusade.

- Book 7 is penciled in for Prospero

– Mars Civil War book being within 4-5 books.

Also next primarch is almost certainly going to be Guilliman due to the announcement being held back till the 'Tempest' seminar Sunday (about ultramarines).
Prospero only "pencilled in" for book 7? What bullshit is that? Shadow crusade my ass.
---
Quote:
Primarch Roboute Guilliman has been revealed. Horus Heresy Weekender 2015.
Hi all.
The Battle Bunnies are doing on the fly coverage of the Horus Heresy Weekender 2015 and are the first to bring you images of the next Primarch: Roboute Guilliman. Here he is as a Work in progress:
The new hero of the Horus Heresy; Robute Guilliman. Hopefully just in time for Tempest (circa May).
Roboute Guilliman model.
---
Alright nobody else will say it? I will. That xiphon interceptor looks alot like. Our is it just me?
I will still buy the model though I think it's really well done.
---

---
BoLS has some alternate photos:
Quote:
Forgeworld
Here are the highlights:
via RecalcitrantDaze & the BoLS Lounge Crew 2-7-2015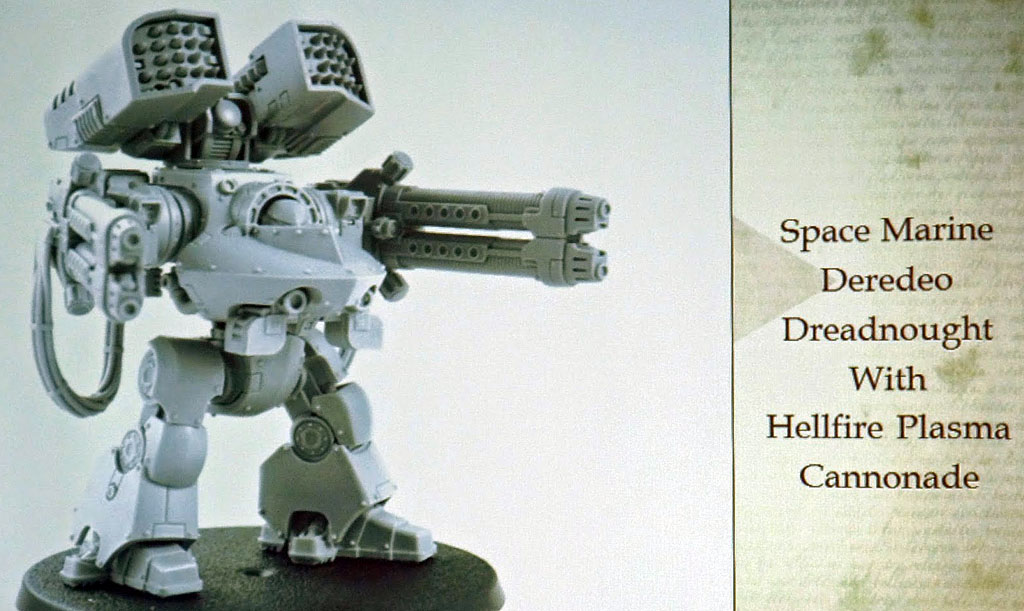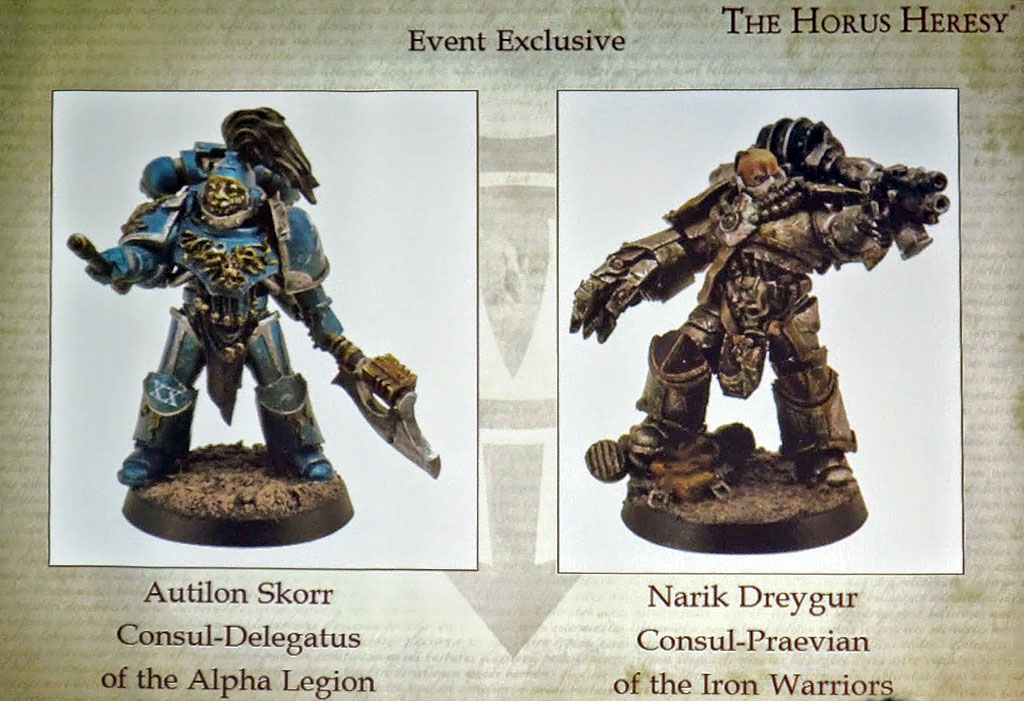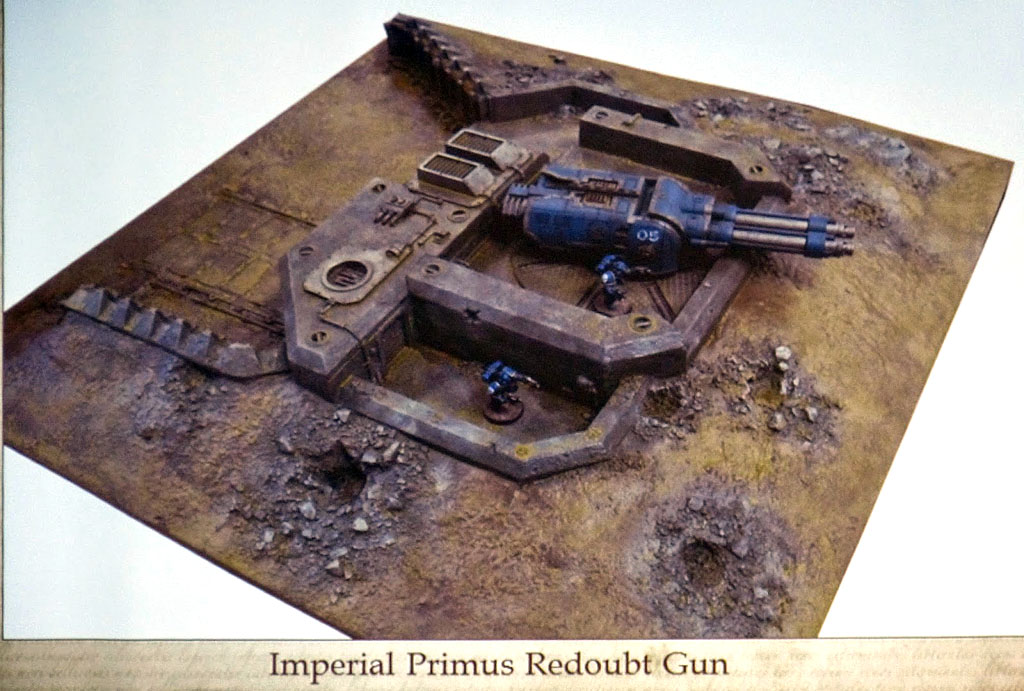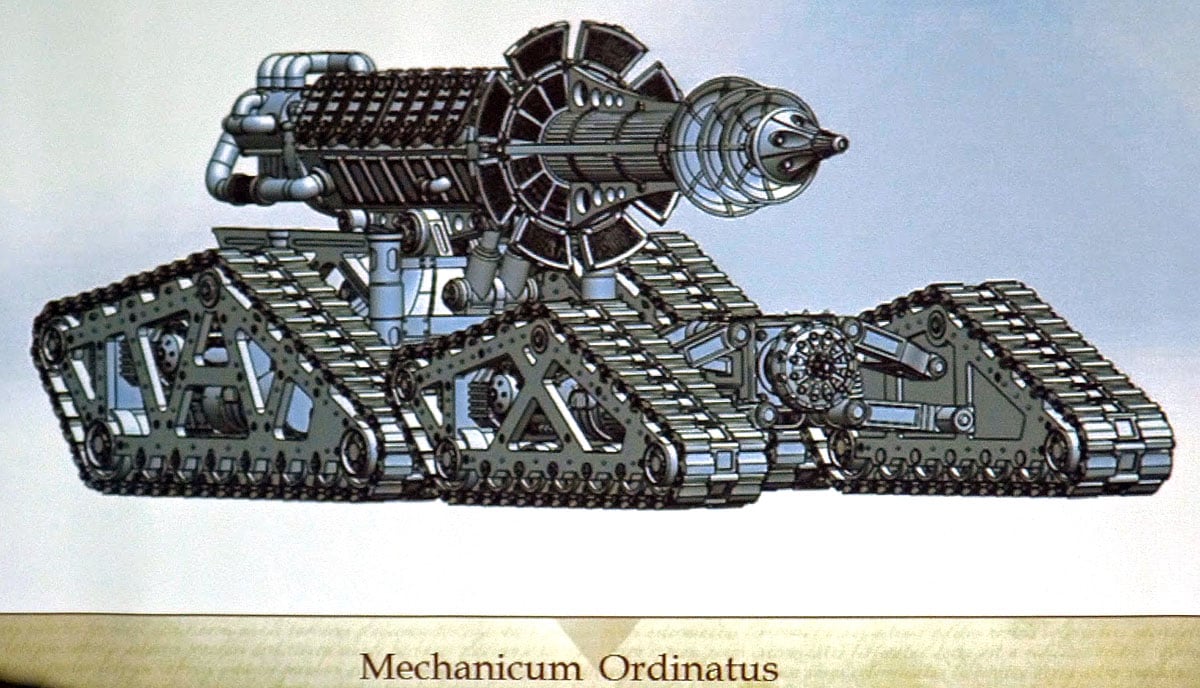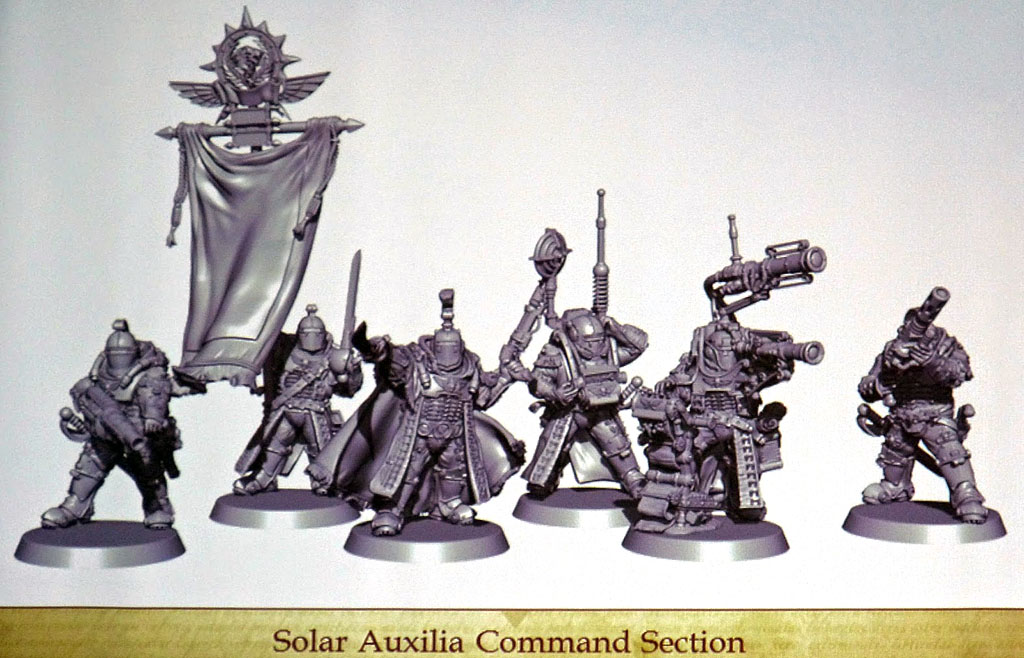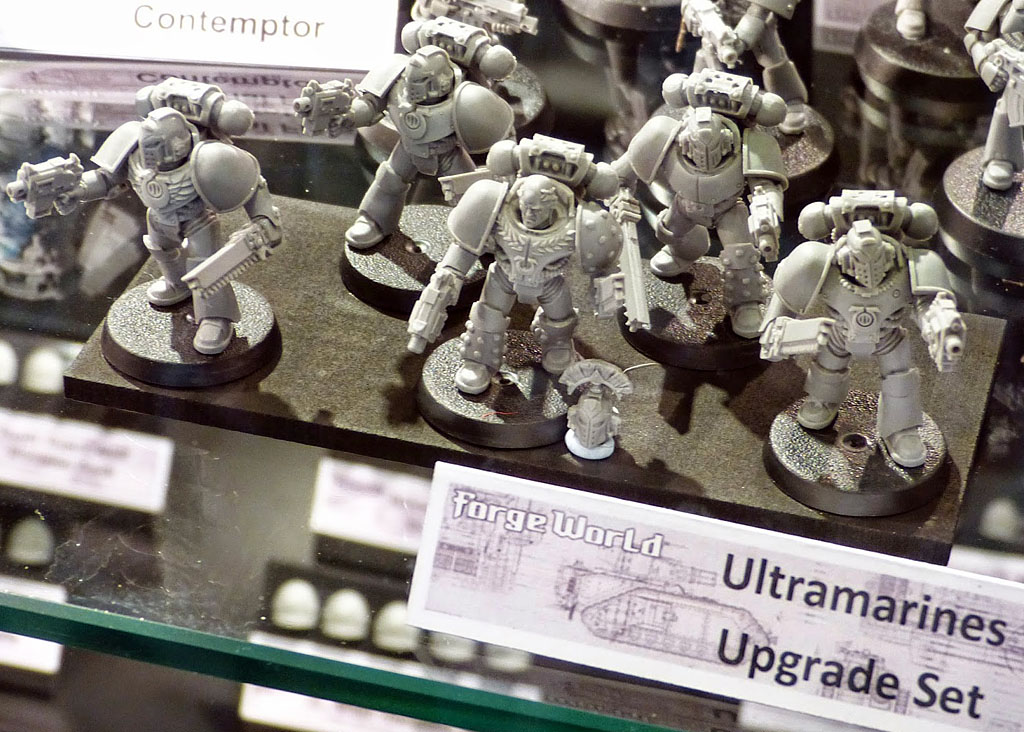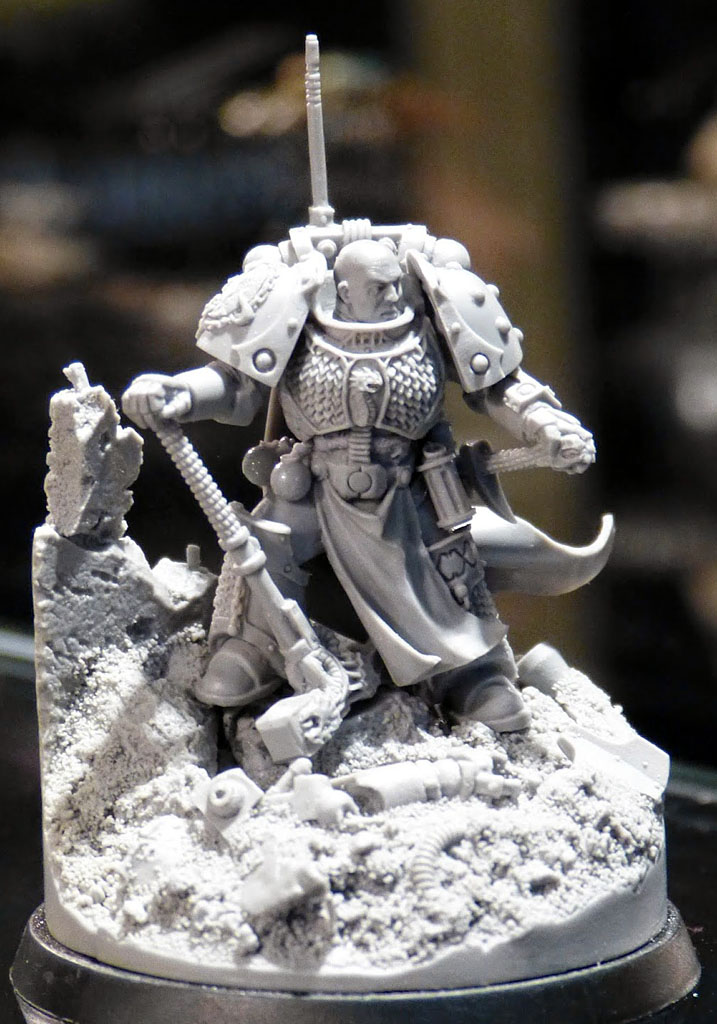 Armillus Dynat of the Alpha Legion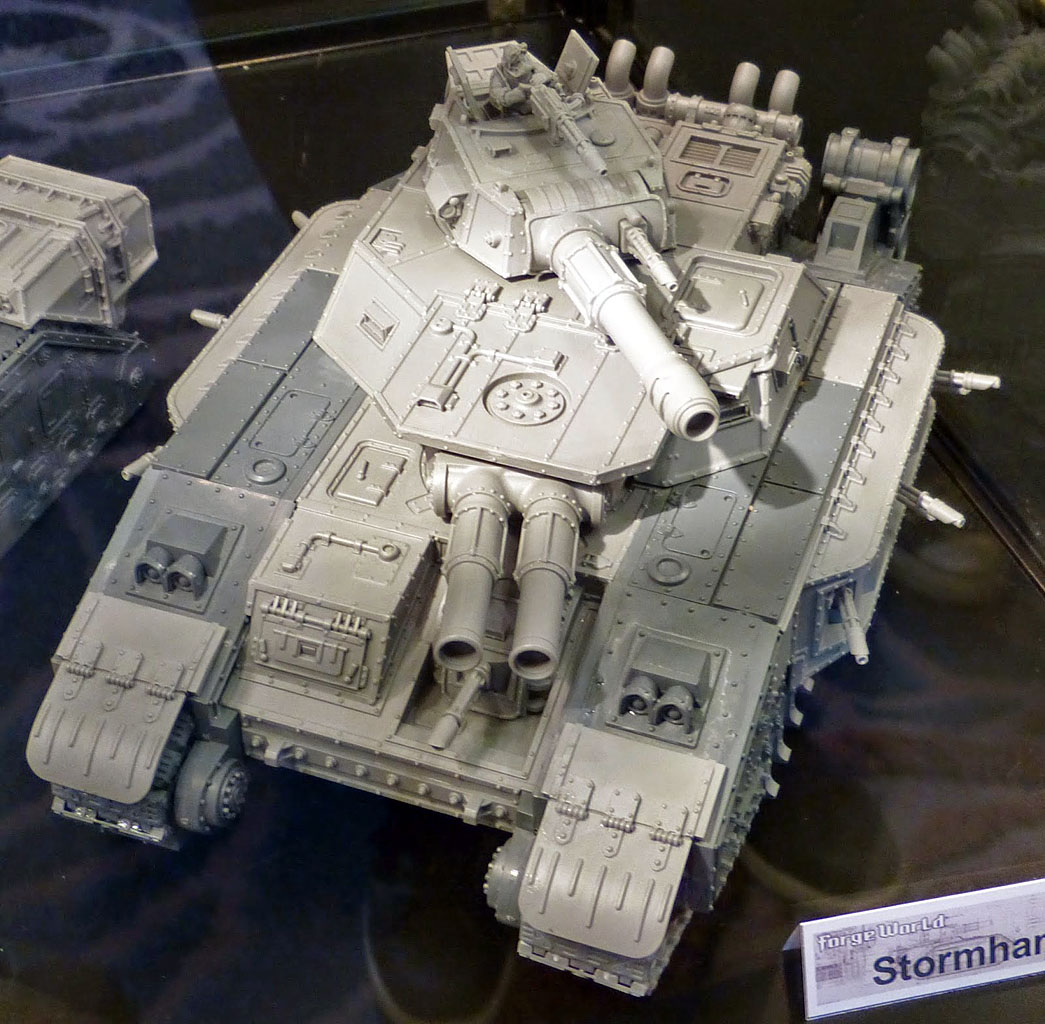 Stormhammer Superheavy Tank (Solar Auxillia)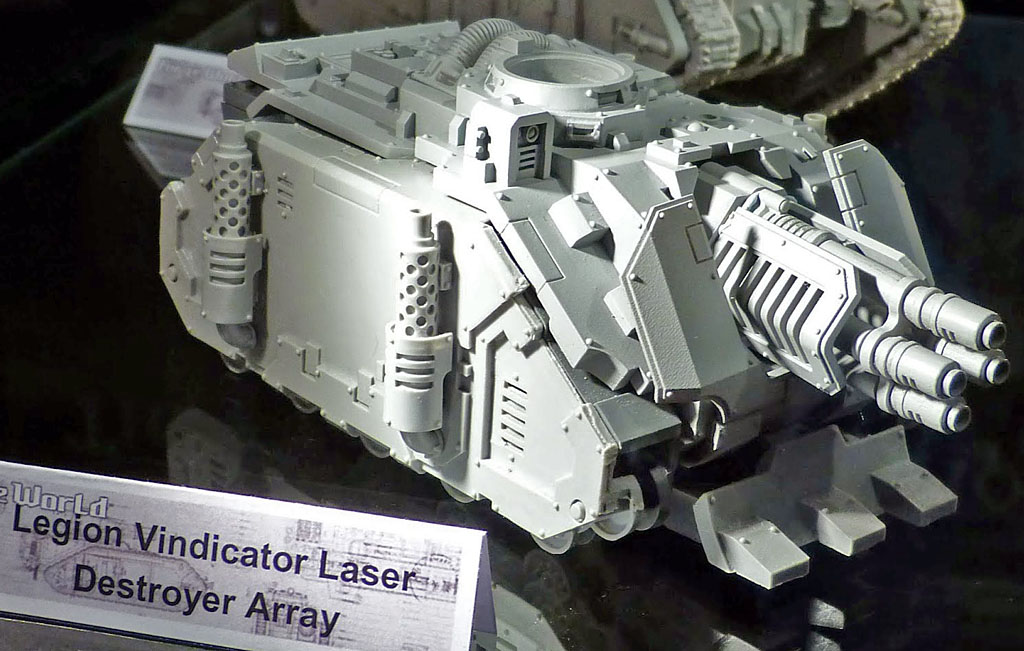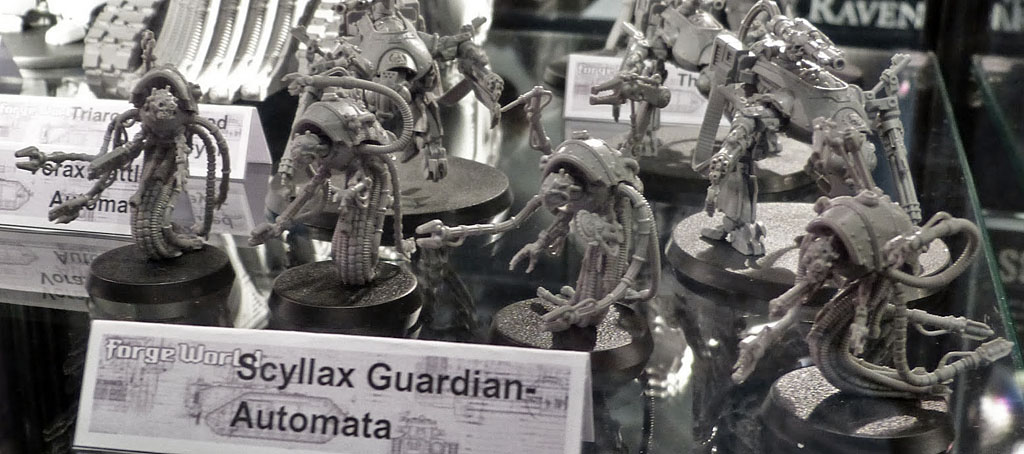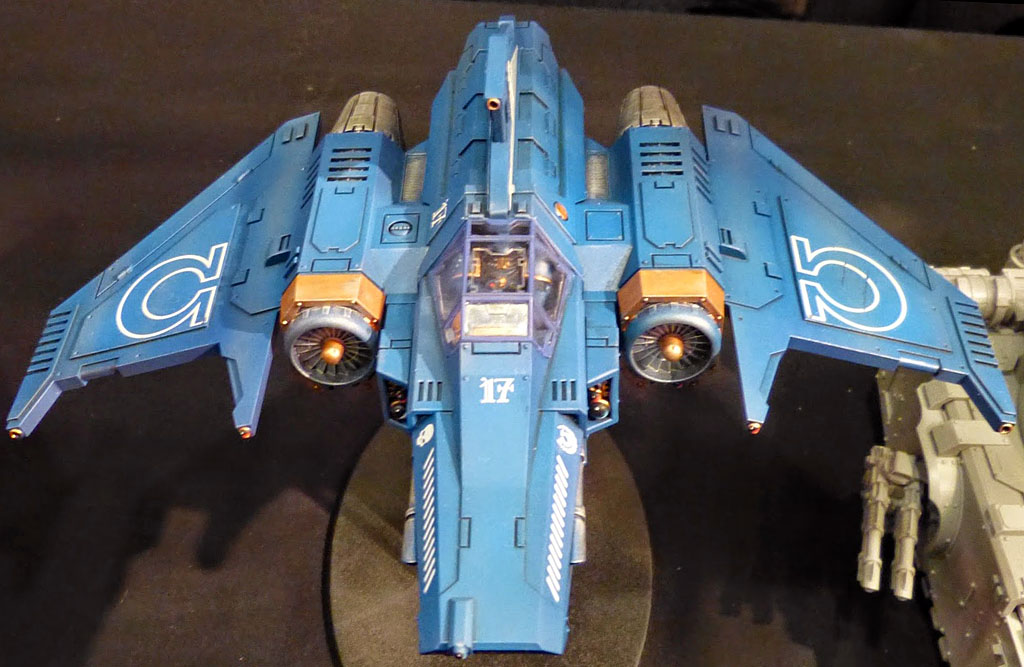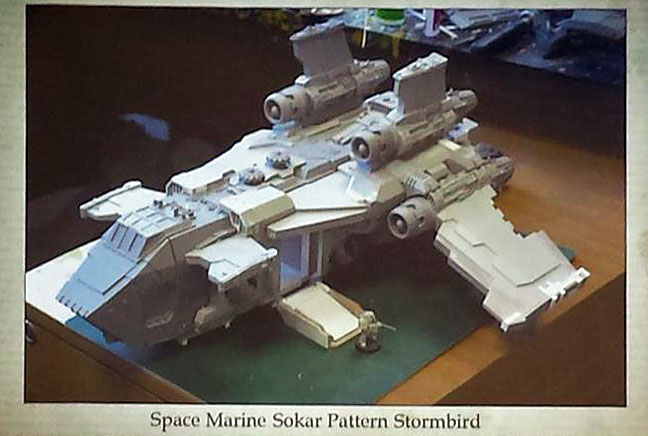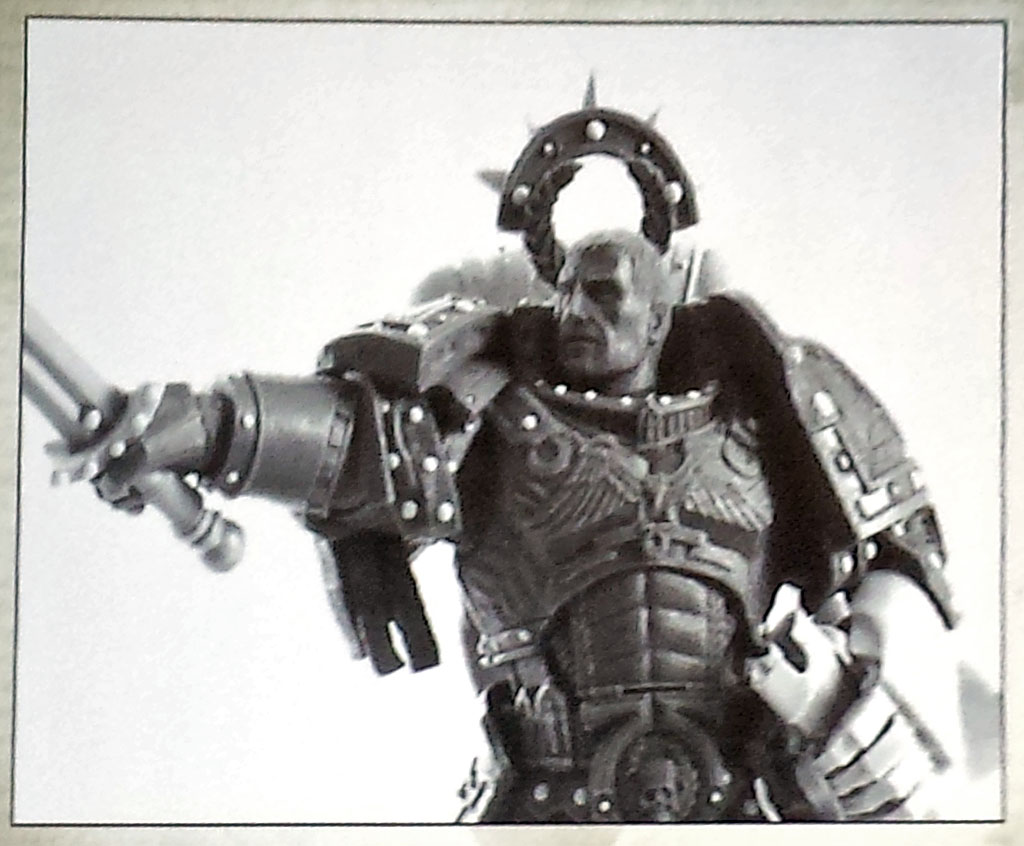 ---
Quote:
That is nothing like what stormbirds are described as in the novels. Everything is far too square. That's just a big thunderhawk. I really hope it's just a very early WIP.
They were prototype thunderhawks were they not>? Also what are Stormbirds described as in the books?
IMHO that models looks far too small werent they supposed to hold between 60-100 space marines and be Void capable? The gellar field generator is described as ginormous so this thing is way too small for a stormbird.
Quote:
Hellfire plasma cannonade,
usr speculation?
twin-linked?, skyfire?, rapid fire? heavy 2? large blast/small blast?
Im really interested to know, as i like a alot of plasma weapons in my armies.
Most likely a version of Helical Targeting array and of course Atomantic Shielding, and a mix of Firing modes can switch between Small blast heavy 3 and normal shots heavy 6. Rapid Fire is wasted that thing is Relentless like all walkers. I am not sure about twinlinked either the autocannon isnt twinlinked.
Also any news when Dark Angels will be featured? What legions are still missing from 30k that were not mentioned so far?We know that Ultras,Thound Sons are coming but how about White Scars, Blood Angels,Dark Angels hmm who else?
Quoting BattleBunnies here
Quote:
Where we go after Tempest:
Masterclass book in 6 months
Book 6 - Shadow Crusade, Underworld war, World Eaters.
Prospero - Challenges, a lot to fit in - Custodes, Sisters and 'other agents you didn't know were there'.
Thousand Sons are nearly done, play testing has or is going ahead - tough to get right. Different Cults are included. Right and powerful but not OP. Want them to still rely on Legion tech.
Ol Person etc may be included in agents listbeventually.
Airbrush paints later in year.
WTH is Shadow Crusade and Underworld War?
What do you guys think will we ever see rules and models for The Emperor and Horus Ascended?
---
Last edited by Stormxlr; 02-09-15 at

02:17 PM

.
Lower Navigation
New HH weekender stuff, New space marine flyer, Samus, Dynat, Realm of battle board!