Spellcrow Plague Lord
---
Very nice mini indeed, it might make a nice alternative to Typhus. There are also a few other bits out this month, like "space elf" heads.
Spellcrow Miniatures.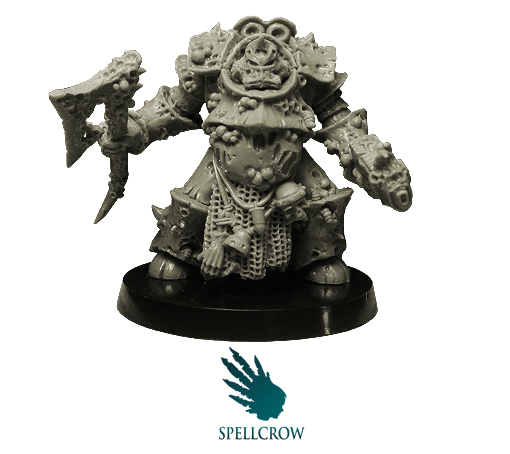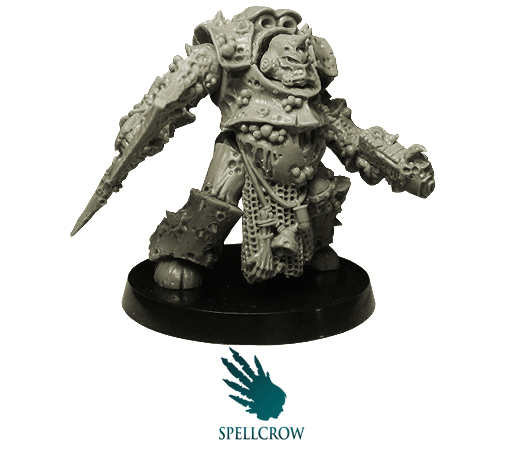 ---
I just use it as Nurgle terminators, a Typhus option just means I'd need the one, Terminators would mean I'd have to go for multiple
---
Quote:
"Bubbles"....?
The Old World just became a fart in the bath.....
---
That is a pretty good looking mini!
Senior Member
Join Date: Apr 2009
Location: Enniskillen, Northern Ireland
Posts: 1,115
Reputation: 4

---
A nicely disgusting model, properly nurglesque. With the model appearing to be single pose, I wouldn't have an entire squad of them, but as a character stand in, its certainly a decent option.
---
Overall Tournament Game Results W:78 D:22 L:32
---
---
HUGE BITZ RESTOCK NOW ON
Senior Member
Join Date: May 2014
Posts: 132
Reputation: 2

---
perfect.

i was just looking for a model to bring my teminator unit to 7 men, without having to shell out for a full pack, and a full FW upgrade kit.
Critique for da CriticGod
Join Date: Aug 2010
Location: Philadelphia, PA USA
Posts: 3,350
Reputation: 43

---
There's something about the chest that bothers me.

I think he's wearing a terminator halter top.
Lower Navigation
Spellcrow Plague Lord