FW: XV109 Battlesuit
---
Quote:
Rushed into deployment after the success of the R'varna battlesuit, the
XV109 Y'vahra
is a Class 10 battlesuit designed for devastating shock assault. To facilitate this role, the Y'vahra is equipped with a triple barrelled phased-plasma flamer capable of vaporising even hardened ceramite, and a massive EMP discharge cannon designed to incapacitate enemy war engines. The complex vectored thruster array incorporated into the Y'vahra's impressive armour allows it to traverse the battlefield in long graceful bounds, slamming into the greatest concentration of the enemy and reaping a heavy toll in lives before jetting away.
The Y'vahra battlesuit originates with the same Earth caste engineer as the R'varna, Fio'O Ke'lshan Sho'Aun, infamous for his resistance to the will of the Ethereal Council as much as his genius at weapons design. The Y'vahra represents a disturbing paradigm shift in the tactics of the pragmatic Ke'lshan Sept, in whom long years under near constant attack by alien forces has bred a stubborn pragmatism and siege mentality. The new XV109 is clearly a design intended to carry the fighting to the enemies of the Ke'lshan, perhaps marking a new stage of expansion on the Tau Empire's neglected eastern border.
The XV109 Y'vahra is a complete multi-part resin and plastic kit designed by Blake Spence. You can download experimental rules for the XV109 Y'vahra here. This model is available to pre-order now and will be despatched from Friday 10th October.
This model will also available in limited quantities at Warhammer Fest.
Quote:
"The Greater Good demands that no obstacles stand in the way of the Tau. If we must, we will force your compliance at the point of a gun."

Shas'O R' alai to the defenders of Malanthar VII
Experimental Rules are here.
---
Love it, love flames and Tau have always been to conservative I've always wanted an army but they've always been to gun line for me.
---
it was only a matter of time until an Inferno-Suit made its way into the Tau armoury.

All that is missing is a Dual Energy Sabre/Whip suit, one with a Scythe and one with a massive drill for an arm.
---
It's... strange. There's a lot of things about it I love, but sadly, still confusing.

It has a 'mini-swoop' to it... you can leap forward and when you land, hit everything with a decent shockwave... it reminds me a lot of various MMO attacks. Once you're in melee you get to H&R back out, which is nice, and you can even burn your Nova to leave the battlefield and deep strike back in. But it really feels like they're toeing the line with a suit that almost wants to be in melee... one Nova effect is ONLY melee saves, while the shield is better against close range and CC attacks.

The suit's range isn't more than about 12" or so... a half-range torrent flamer which could wipe out any infantry you throw it at, and an ion shotgun which could realistically glance a knight to death. But every time you need to be in pretty close. Also, it has better BS than other Riptides. Not sure why. Flamer doesn't need it, but...

One thing to note: Conflicting rules on who can use it. It specifically says that it can be used in a 'Codex: Tau Empire Detachment', suggesting C:TE, and only C:TE, not Farsight... but then it goes on to say that you can give it 2 pieces of support systems (like any Riptide), but you can't give it the Farsight SigSystems. So why even mention that... unless it's saying you CAN put one in Farsight?
---
---
Not sure what the problem is, re it is doubling info. Still the experimental rules are the for a reason. Send them an email if it bugs you that much. They'll answer and if it is necessary make the changes.
I like it. I'd love to include 3. Although 12'' 3+d3 s8 aa shots is going to annihilate most things flying based, and with 3+d3 shots doing haywire + normal penetration, that is a pretty horrendous amount of aa to deal with. And then they said put on an inferno flamerr (on tablet, assuming it is ap3, cannot check).
RIP Space Marines even more.
100% free webcam site! | Awesome chicks and it is absolutely free! | Watch free live sex cam - easy as 1-2-3
---
Quote:
It's not a black and white question really, there are different shades of anal probing,
a rectum spectrum, if you will
---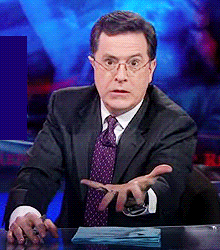 ---
01000110011011110111001000100000011101000110100001 10010100100000011001110111001001100101011000010111 01000110010101110010001000000110011101101111011011 110110010000100001
Junior Member
Join Date: Oct 2014
Posts: 9
Reputation: 1

---
I'm so excited about this suit, I may have done a little wee....
Only the poor quality of my Barracuda has made me wary of ordering Forgeworld
---
Quote:
I'm so excited about this suit, I may have done a little wee....
Only the poor quality of my Barracuda has made me wary of ordering Forgeworld
Call em they usually send you a replacement, I had 1 Elysian helmet with a hole in it and they sent me an entire pack. Though they ask for a picture, but my picture was pretty horrible quality.
---
I love all the Tau stuff they do, and this is near the top. I also love the idea of a close range brawler that goes against the usual Tau doctrine. But there's something in it's rules I can't quite put my finger on that doesn't seem right. Then again, I field the minis I like the look of rather than the ones I think will be the best on the board, so any problem with the rules wouldn't put me off using it.
Lower Navigation
FW: XV109 Battlesuit