---
Quote:
Don't hold your breath for any new models. Best we'll likely get is finecast rather than metal.
I would buy some sisters and a Canoness if that were case. At least then they would be better then metal.
---
Sanity is for the weak
check out what im working on
http://instagram.com/revilo444
---
I'd love Finecast Penitent Engines and Exorcists!
---
Yeah I expect new models or plastics, but finecast of some of the current range would be nice I've got two penitent engines, love the model but I don't use them because they are metal so when ever I take them to use them they always fall apart and are a pain to reglue.
---
Quote:
"Bubbles"....?
The Old World just became a fart in the bath.....
---
WOW
Like this a lot now. Wish I had a iPad.
Guess I will be pre-ordering the eBook version.
Senior Member
Join Date: Aug 2011
Posts: 398
Reputation: 2

---
Damn, who is going to pay +10 points for +1 LD, +1 A??? So you are paying 12+10 = 22 points for that one model.
---
Wife: "How much do you have invested in these ... miniatures?"

Me: "I don't think invested is the right word."
---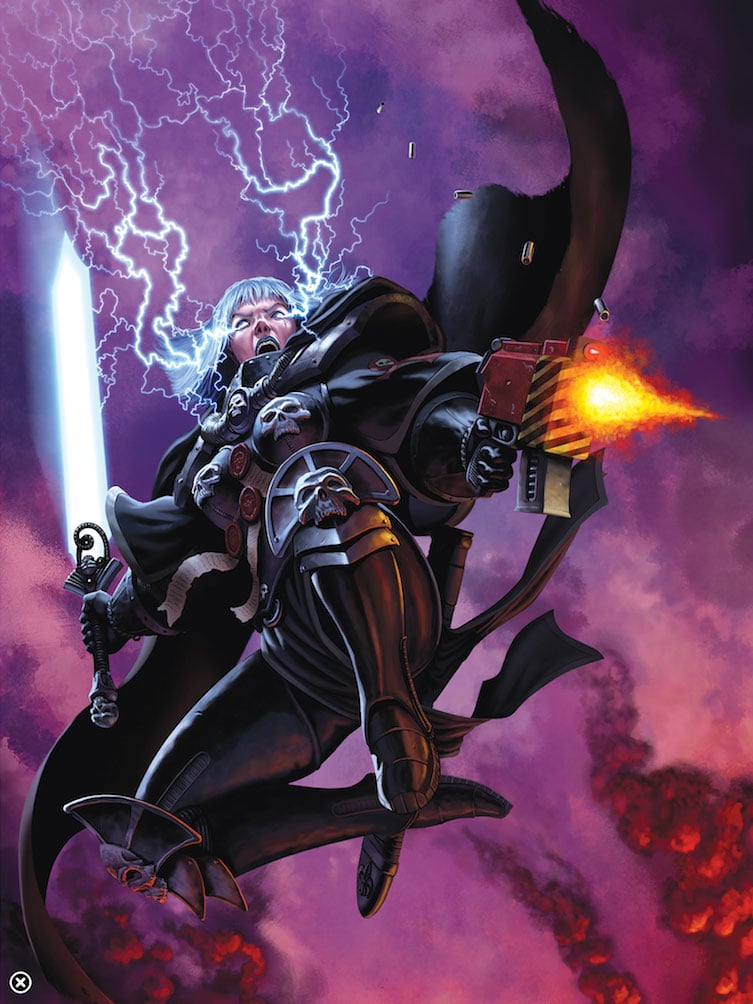 is it just me? or does she look like a psyker?
---
note: if you see me giving tactical advice: just assume i have a internet tab open to 1d4 chan and I'm summarizing off of that.
Avatar done by
Bulhakov
---
This just gave me a massive chubby.......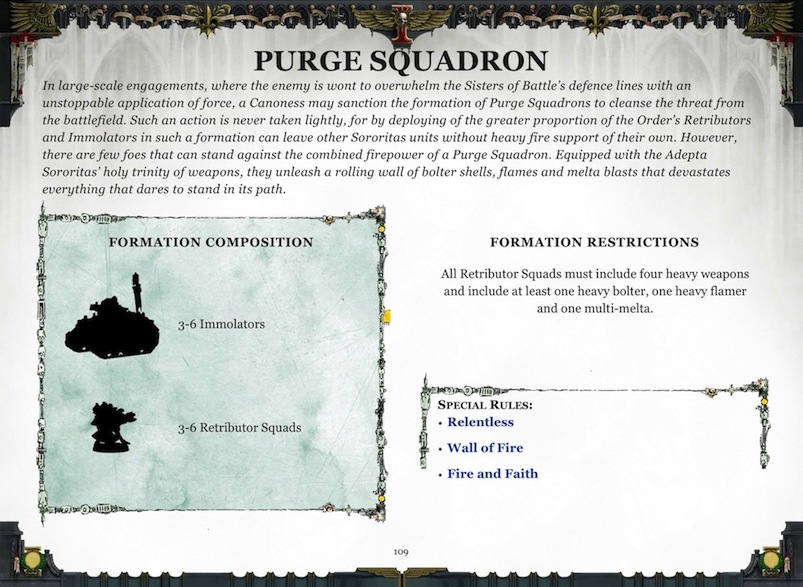 ---
Quote:
Originally Posted by
Jace of Ultramar
View Post
I think Tawa is a temporal entity that exists outside of the hobby/modeling timeline. Essentially, he's the Heresy Online equivalent of a Time Lord... which is kinda hilarious and frightening all at the same time.
"God-Emperor? Calling him a god was how all this mess started."
---
The original Sisters Codex wasn't that big! Interesting...
Though the WD one was still 15pages when I made it into a PDF, and that was cutting out the fluff and gumph. Add in backstory, more pictures, a few missions and formations... Yeah, I can see it getting quite big. But not *that* big...
Lower Navigation
Sisters of Battle Rumours