Studio McVey
---

Studio McVey produces a small range of Limited Edition resin miniatures and they are starting to release miniatures from a sci-fi line called the Sedition Wars. The models are highly detailed and mostly for display purposes but some of them, especially the new Sedition Wars minis, would make nice additions to any Sci-fi or Fantasy army.
Examples:
Ruby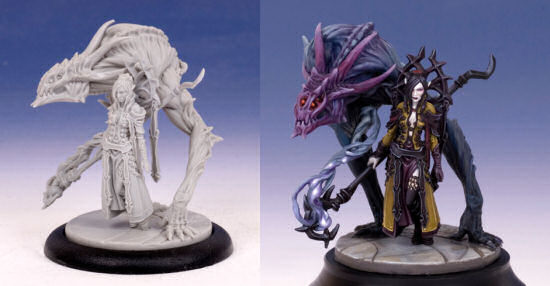 Ysala and the Darkness
and from the Sedition Wars line:
Captain Kara Black from the Vangaurd Faction
Zosa from the Vangaurd Faction
Male Drone from the Firebrand Faction
Male Conscript Terrorist from the Firebrand Faction
Useful Links:
---

Commissions, Project Logs, and Galleries
Follow me on Twitter: @MidgesWorkshop. You can aslo follow me on face book Here
---
Last edited by imm0rtal reaper; 02-03-11 at

11:15 PM

.
---
Now these are some primo minis. Perfect for general tabletop gaming.
---
I've got about 8 of these just to paint up nice, have to say, they're the most detailed mini's Ive ever seen. I have one, Pan, who has a fairy in his hand, and the fairy is about 4 mil tops, and still has features. If you want a mini to paint and display I can't recommend these enough... I've missed a few as they've gone out of production :-(
---
"I no longer think of them as animals Ahmuz, though I once did. I now think of them as the purest of us all. Incorruptable. Single-minded. The perfection of my father's vision." - Magnus the Red.
Lower Navigation
Studio McVey