Junior Member
Join Date: Dec 2014
Posts: 25
Reputation: 1

Shieldwolf Miniatures
---
Hi everyone!
Been cruising the forum again and thought I'd open a thread here as I found it appropriate; Shieldwolf Miniatures has been in the market a few years now and some of you probably have a few of our minis in your hands already.
Shieldwolf Miniatures specializes in 28mm "bulky"/"heroic" scale for fantasy only. The range also features Fantasy busts, while 54mm scale Dragons and 28mm scale Terrain pieces are in the pipeline.
"War is Coming" is the mass army tabletop game developed for the company. Currently in phase-2 (playtested around the world from groups of volunteers) and should be released within the next couple of months and made available for FREE also during our KS-2 where we are hoping to fund plastics for the Shieldmaiden army and not only those in order to increase the line a lot more.
The quality of our miniatures as witnessed by our clients is second to none and especially after the success of our KS-1 we are currently putting in production some of the best minis worldwide!
We are happy for all the support we have been receiving and even more since there's a clear increment as time goes by, here's hoping everything continues like this and everyone enjoys both our game and miniatures.
As always, we are open to all comments and suggestions!
Thank you.
The Shieldwolf Team.
Tzeentch laughs at likely
Join Date: Dec 2009
Location: Inside my Head, Bristol, UK
Posts: 8,558
Reputation: 44

---
Might get more interest if you included a few images in your post.
Junior Member
Join Date: Dec 2014
Posts: 25
Reputation: 1

---
Quote:
Might get more interest if you included a few images in your post.
You are absolutely right, appreciate the hint
Among the miniatures of the range we are producing what we consider the most detailed 28mm scale Dragons worldwide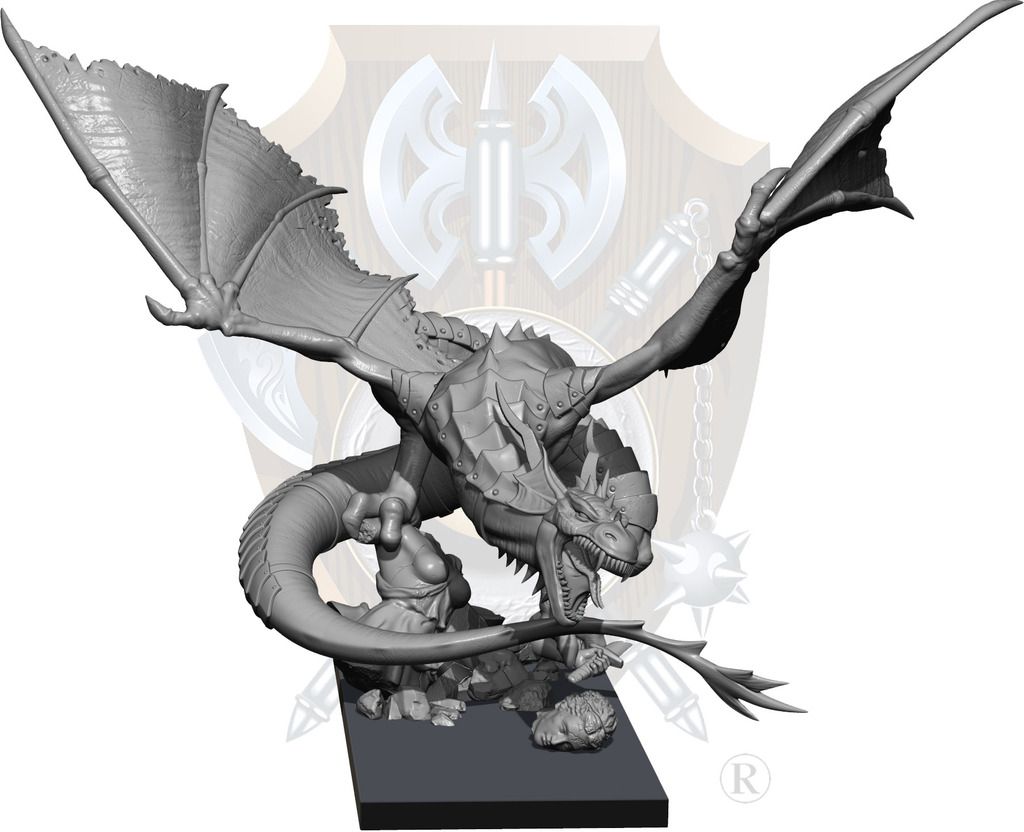 For our Northern Alliance what is probably the most detailed 28mm scale Mammooth (also with howdah version), these are a few pictures released from the production, to be available in the next 3 months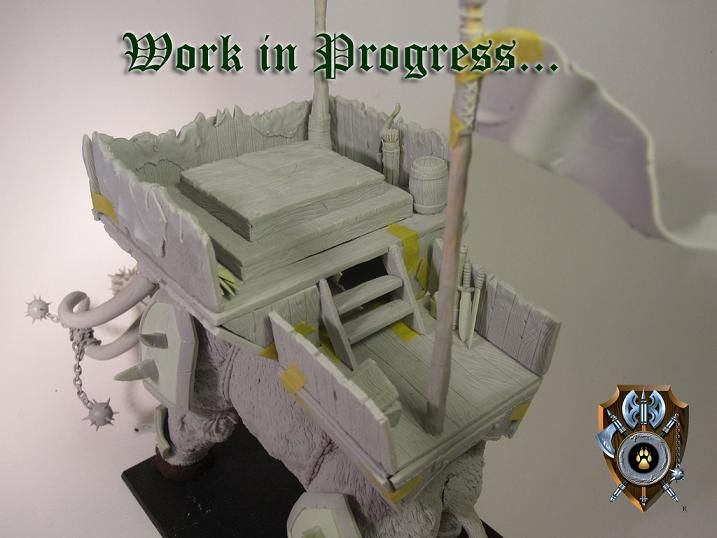 For the Ogres, a complete army (currently the only one planned that involves no plastics, only via our polyurethane resin)
Below are the Troopers (one out of 3 units planned)
And the jewel of our range, the most detailed and brutal Orc army miniatures we could imagine!
Here is a picture of the plastics for the Mountain Orcs, first out of four factions in total!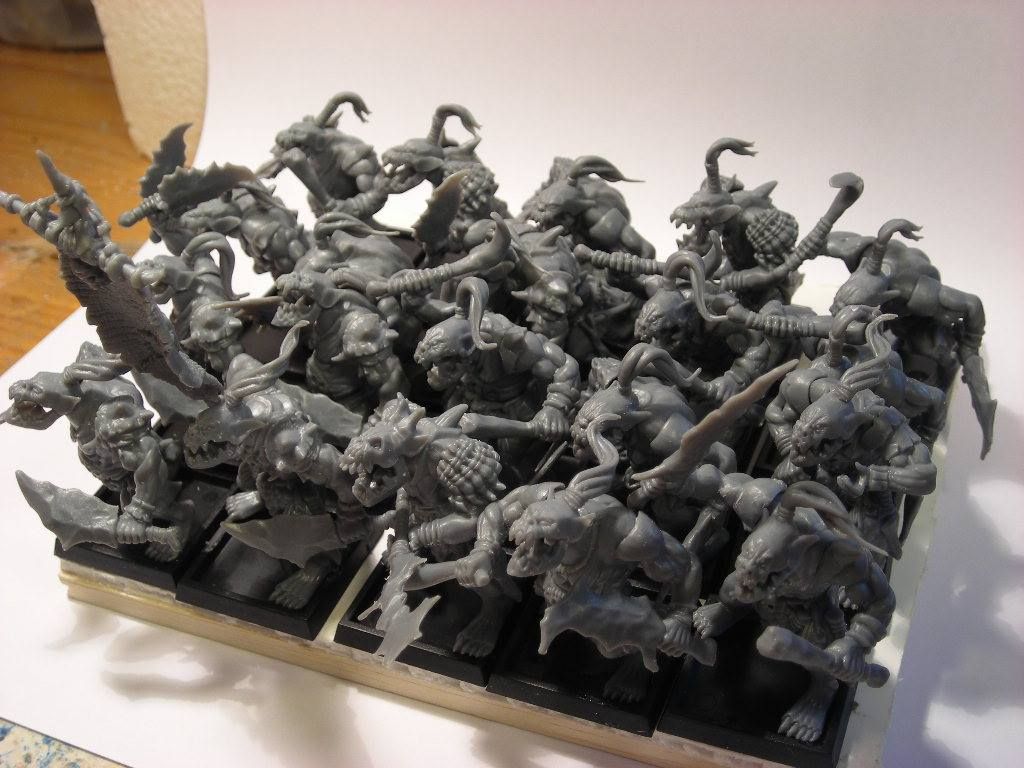 which received a very warm welcome from the Community
And below one of the characters of the 2nd faction, the Valley Orcs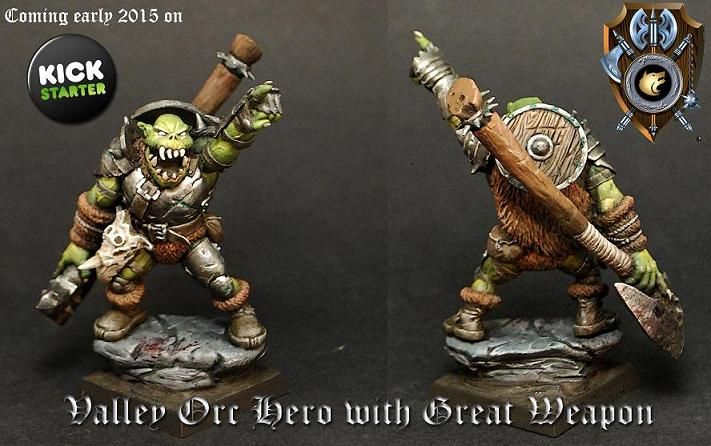 We also have to refer to the busts we have sculpted and are still sculpting new, along with the Terrain promised. Those too are second to none!
Finally, here's hoping Kickstarter-2 due end of this year will fund the next plastic kit from Shieldwolf Miniatures. The project pitches off with the Shieldmaiden Infantry plastic kit and will be very plastic-heavy oriented this time
Thank you!!
Junior Member
Join Date: Dec 2014
Posts: 25
Reputation: 1

---
Just dropping this here.... our next beauties (Battle Wyvern and twin-headed dragon) are soon to follow. :-)
Let's hope our KS-2 goes well so we can give this beauty a crew, the multi-part Shieldmaidens in hard-plastic of course.
Comments are welcome!
Junior Member
Join Date: Dec 2014
Posts: 25
Reputation: 1

---
Wyverns are in production and they will be flying over (see what I did here?
) to the KS-1 backers as promised (actually a tad earlier too!
)
Here's a review of a production model. We are very proud of what we managed to create and deliver
https://www.youtube.com/watch?v=SKDI2nCc6Gs
Coming ever closer to our KS-2. More news to follow
---
Hmm very interesting little range you've got going on there particularly those goblins some options for sime extra gretchin for my orks. Might just have to look further into your minitures well done.
---
Da Golden Waaagh!
Quote:
Dakka dakka dakka dakka dakka dakka dakka dakka BATORK!!!
Junior Member
Join Date: Dec 2014
Posts: 25
Reputation: 1

---
Junior Member
Join Date: Dec 2014
Posts: 25
Reputation: 1

---
We're but a month away from launch and we keep on posting news, here's the latest with two of the Northern Alliance characters funded in our first KS and already in the hands of backers!
The Icemaiden Druid and the Necromancer Maiden, hope you like them as much as we do! :-)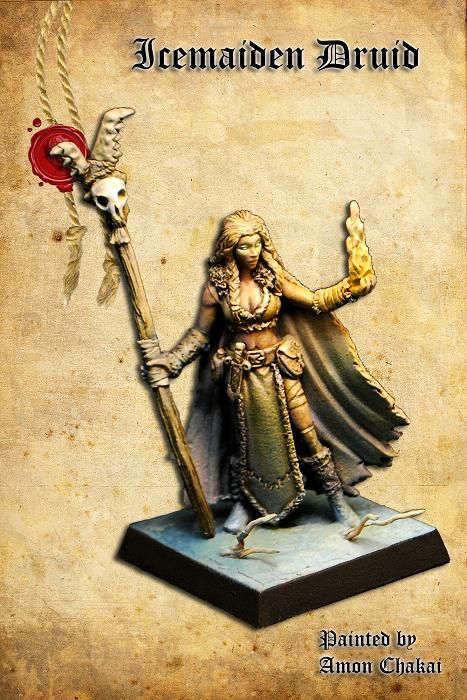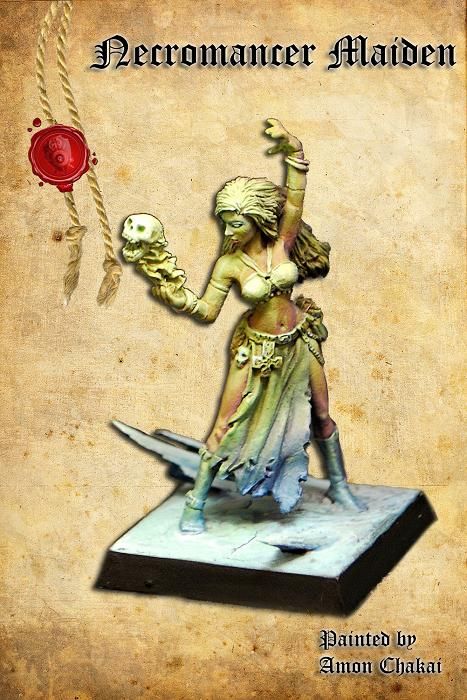 ---
I don't know specifically what it is about your range, but I do like what I see very much. I'll definitely check you out.
Lower Navigation
Shieldwolf Miniatures