Pinning II
---
I created this because it was still in the tutorial request (glares) so if need be combine them.
1. Select a model that needs to be pinned because it has a week or awkward join. This is normally needed mainly on metal or resin minis, though you can pin plastic as well. I selected a Daemon Hunter model that has a decent arm join but has a tendency to be knocked off if his due to it sticking out.
2. I get my tool and prepare them. I use brass rods available from train, craft, or hobby stores. I get mine from Hobby Lobby. 5 x 12 inch (or longer) brass rods for 3.50 dollar. I also use a dremo micro drill bit set, 5 very small bits for 7.00 dollars.
For this job I selected a 1/8inch brass rod.
3. Drill a hole in the large piece, as close to the middle of the joint.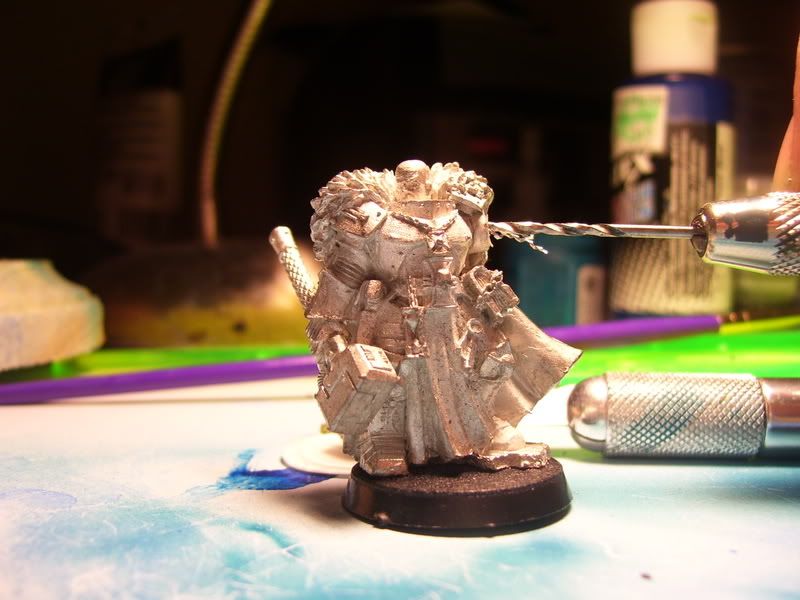 4. Test fit the rod (optional).
5. Cut a piece of rod that is shorter then what you plan on using. A bit longer then flush. Put a drop of paint on the end of the rod.
6. Put the small piece to the rod.
It will leave a small drop of paint where you need to drill.
7. Drill into the smaller piece.
8. Cut a section of rod and place it into the peice and test fit it. If you find the rod too long, you can either trim the end off, or drill the hole a bit deeper.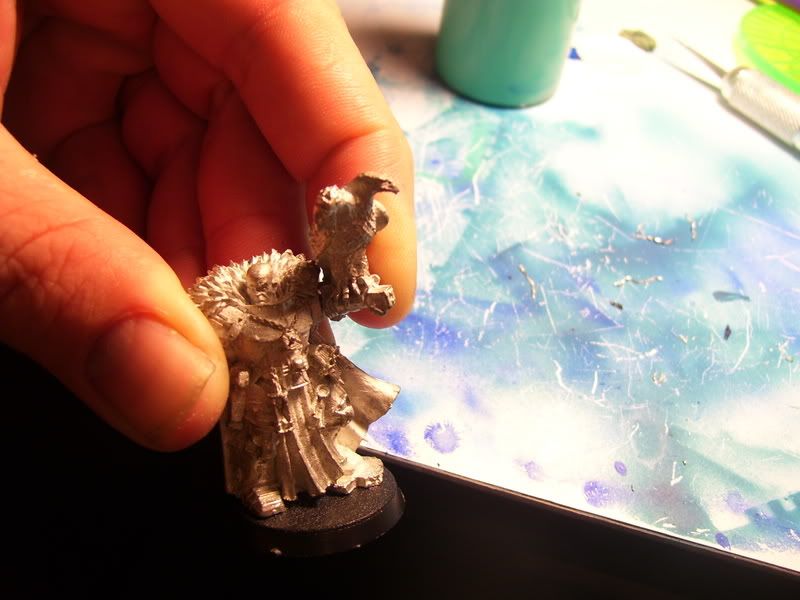 9. Glue the tip of the rod (insert joke here) the join and the other tip of the rod and insert into the model, hold until dry.
---
im diggin the purple clipers dude, very masculine : P
---
Trust is a dagger, the hilt as sharp as the blade.
Death to the Imperial dogs
.
For Da Boss
Join Date: May 2008
Location: new zealand, the land of the long white cloud
Posts: 2,156
Reputation: 4

---
lol, it would be funny if you were pinning an ork nob.

glue tip of rod and isert into nob arm lol
---
omgitsduane's # 1 Fan
Russian Winter Guard Thread
Lower Navigation
Pinning II