Join Date: Sep 2008
Posts: 49
---
i got the cutting tool yesterday, its really good
---
I will be adding to this article once again. If there is something you are looking for let me know, I will look for it or think up some plans for something! Keep the ideas rolling.
---
I found about the best combination toolchest/bitz box a while back
The http://www.amazon.com/ArtBin-Easy-View-Tote-17-5x9-25x12-75/dp/B0013JLL0U/ref=pd_bbs_sr_4?ie=UTF8&s=home-garden&qid=1229141216&sr=8-4
The top section is nice and open with lots of room for tools, and it has a recessed area on the sides with holes cut for long tools like scissors and razor saws. Only problem is because of those holes it's not good to have small tools (like your pin vice or exactos) rattling around loose in there, but there's plenty of room for a smaller box for those fiddly bits if you want. I've got room for my bigass knife kit, two sets of files, the tin I keep my small tools in (a couple exactos, my drill bits, paperclips for pinning, pinvice, reamer bits, some spare magnets, my 6" straightedge/depth gague, etc),, nippers, wire cutters, pliers, my plastic cutter, scissors, saw, reamer, my smallass knife kit, tube of GS, tape dispenser, a bundle of plastic strips and tubing, glue, guitar strings, etc and still have room around inside the top compartment for some more crap if I can think of anything else I need.
Then there's the front bit that flips down with three removable compartmentalized boxes. I was able to consolidate several small bits boxes and one big one into two of these boxes, with one spare. The only problem is there's not as many dividers as I would like, but if you have plasticard you can make dividers.
With a little padding it would make a good miniature transporter too. The compartments are deep enough to stand a normal marine up inside and the top os suitable for vehicle parking
---
-=============]xxxxo Galahad oxxxx[=============-
Check out the Heresy Combat Calculator -- MathHammer Made Easy!

Codex: Angels Errant. Read it, please.
Heresy Forum Rules -- Read them, damnit!
Reporting: When/How/Why -- Read that too!
"...remember the Golden Rule: Chill out, they're only plastic spacemen!" -Brother Jazzman
"Galahad is 100% correct in his explanation. Anyone who says otherwise to [him] is vastly mistaken." -The Wraithlord
"
You know what? Fuck DC comics."
-Robert Downey Junior

---
Last edited by Galahad; 12-13-08 at

04:54 AM

.
---
Here's a gadget that inadvertly I got for my tea. It's a USB mug warmer - It's crap for warming tea. There's warnings like don't touch the hot plate - I put it straight on my face - no problem! A fart is warmer!
However now use a Chinese tea candle warmer thing (that's how I got my f***ing blister), and the USB is now for general warming stuff up, like spray cans!, thickening paint, drying glue, washes (careful not to get electric shocks), GS, rock hard chocolate (yummy)...
Just not tea.
Also, wouldn't really go out of my way to buy it, could use just a lamp instead.

Dusty
---
Linky to the product if you could! And you were knocked out of painting for 2 weeks because of a tea warmer? *snicker*
---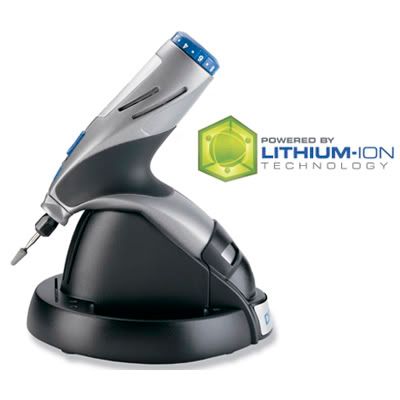 Dremel Stylus, Cordless
Patented nose tip control - On/Off at front of tool for one handed operation
Variable speed 5,000 - 25,000 RPM for superior performance and control
Pistol grip design for outstanding balance, performance and precision control
Docking station - Holds the Stylus during projects while charging battery.
Soft grip housing for superior comfort and control
7.2V integrated lithium ion battery - Holds a charge 6 times longer than Ni-Cd
Tool will hold a charge for up to 2 years
No battery "memory effects" - Can be recharged at anytime without reducing the charge capacity
I own one and I would love trade it for anything. The only issue is I can not fit anything that requires the screw on nose which has a few items that would be useful to us.
Fitting Dremel to Pillar
---
Ok got a mad one for ya! You know how things that should be straight forward and simple aren't? Well I got this pillar mount for a dremel. Thing is, the dremel doesn't fit! I've got two dremels; one on a flexi cable that I made an adaptor for. In the pic it's the donut shaped thing resting on the base plate. It has a slit in it to allow the clamp to tighten and hold it. Worked pretty good until I got superglue all inside the dremel and had to remove it's safety cover to save it (still got no cover). It can no longer go in the pillar without the cover. So #2 Dremel will go in it.
It's already had a bit done, a ring added and cut out where the vents are (don't think covering them over would be a good idea). In this pic you'll see the problem, if it went straight in, it would wobble around.
So now needs a washer to make the contact nice.
Then some putty stuff in from underneath (vaseline around the inside of the pillar mount ring first!), let it set for a while, then twisty pull it out. Make sure the clamp is open, so that after all your stuffing, when it comes to clamping down, if will definately grip.
Yeah looks horrible. Added some crazy pink creamy hardener to the mix (dunno why). Gonna let it fully set, then add some more, them sand & clean it up.
Or the alternative is; just buy a dremel and pillar mount that match!
Hope you found that useful,
Dusty
---
'Ello,
So here's finished conversion with an adaptor for the base.
Tip in dremel. Pipe to be drilled on roller-rack. Different adaptor in base.
That's another adaptor for the adaptor (what?). And to show that it lines up;
And this is what that adaptor adpator is for, to spin with the sanding bit (should allow for more pressure when sanding whilst keeping the tip striaght).
Whatta think? Anyone gonna try making it, or just buy a proper one? Got show racks if anyone's interested seeing them.
Dusty
Lower Navigation
Gadgets to make your life easier