Advanced Photo Editing
---
Hey there.
This tutorial is a follow on from my Photo Editing tutorial.
Using Photoscape
http://www.photoscape.org/ps/main/download.php
I am using Windows Vista OS
So you are entering a competition and you want one photo that shows your model and the best bits, or you are making a portfolio because you are starting to do commissions etc.
This is an effective way to get a professional looking photo.
Stage 1
Editing
You have taken your photo and following my previous tutorial you are at this stage...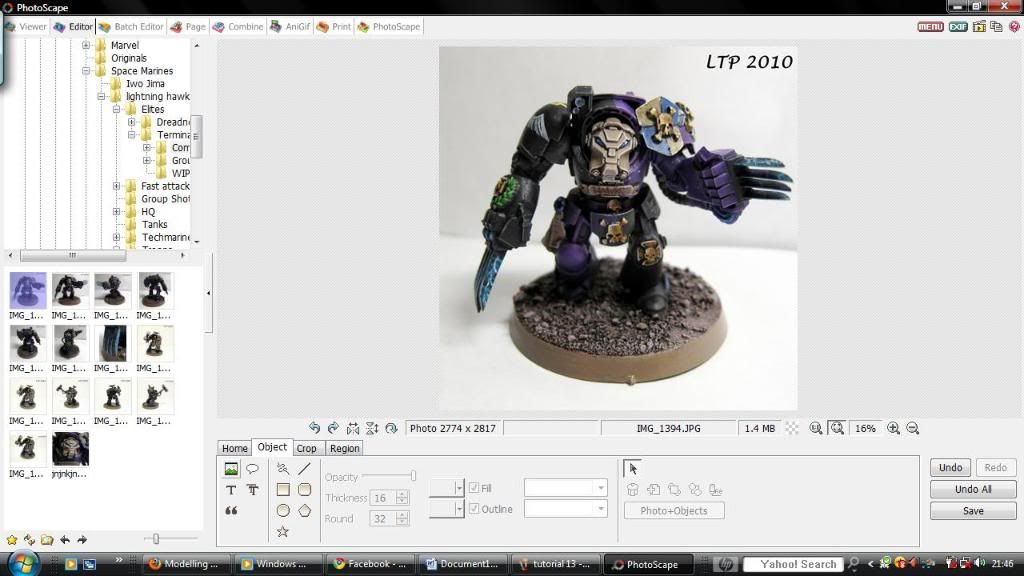 I'm going to start by showing you how to select and save a certain part of your model to add to an existing photo.
1. Go to the crop tab
2. Draw a box around the area you wish to use
3. Click Save the Cropped Area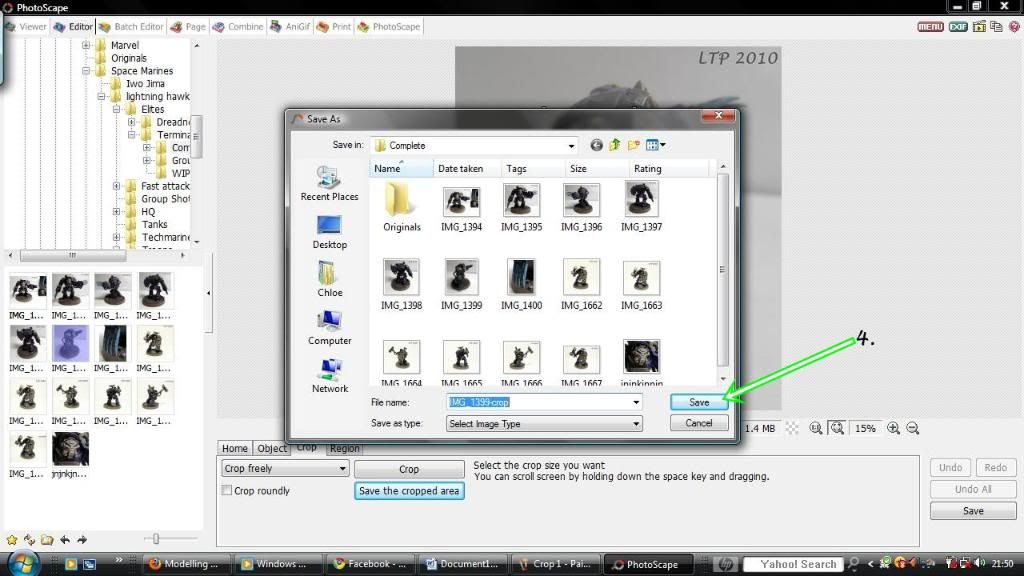 4. Name your crop and click Save
Do this for as many parts of the model as you like.
Stage 2
Adding the photos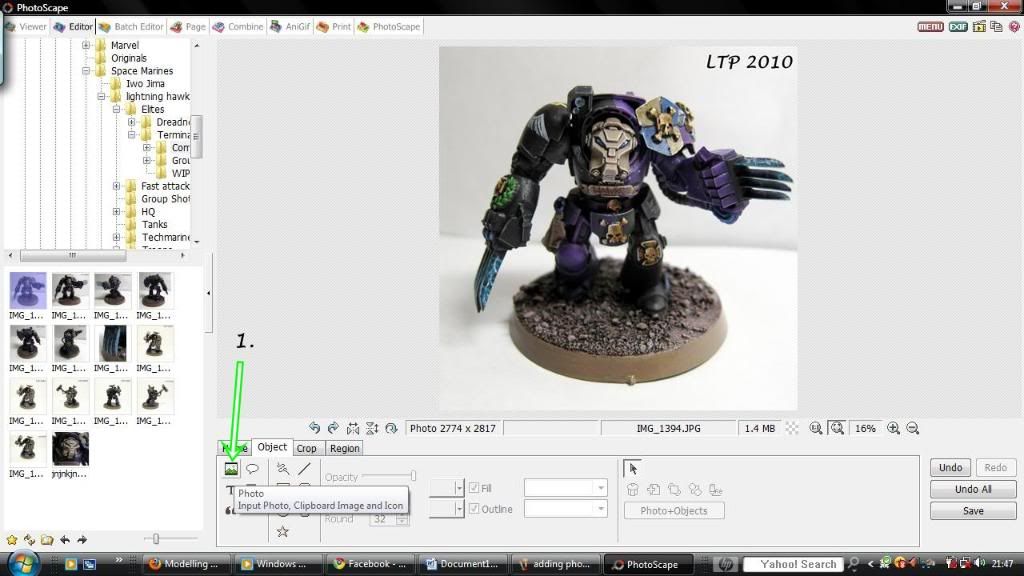 1. Click on the object tab and then click on the picture box
You should get this menu...
2. Click on photo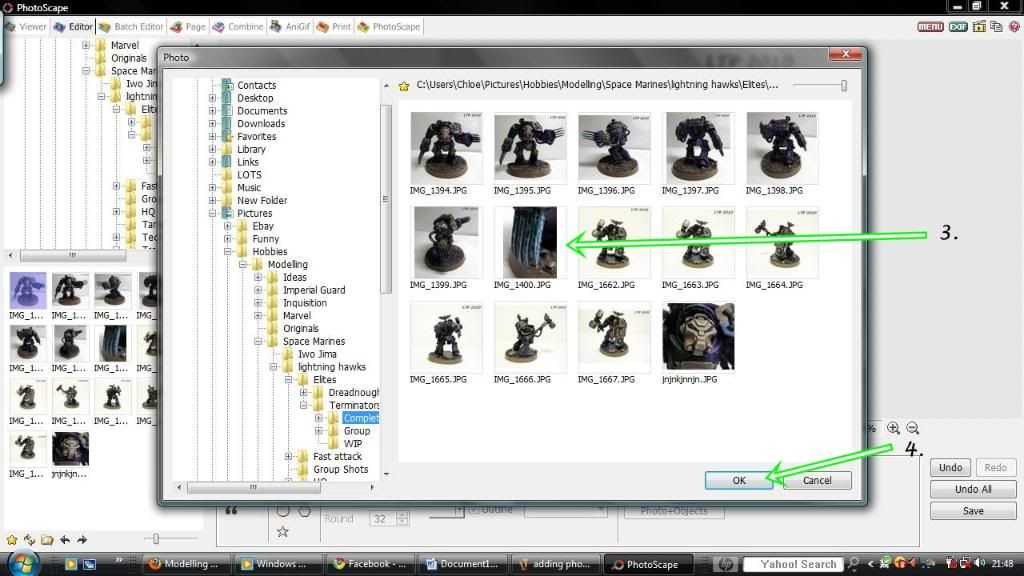 3. Click on the photo you want to add
4. Click OK
* if you enlarge the cropped photo you may loose the detail if you are using a low megapixel camera.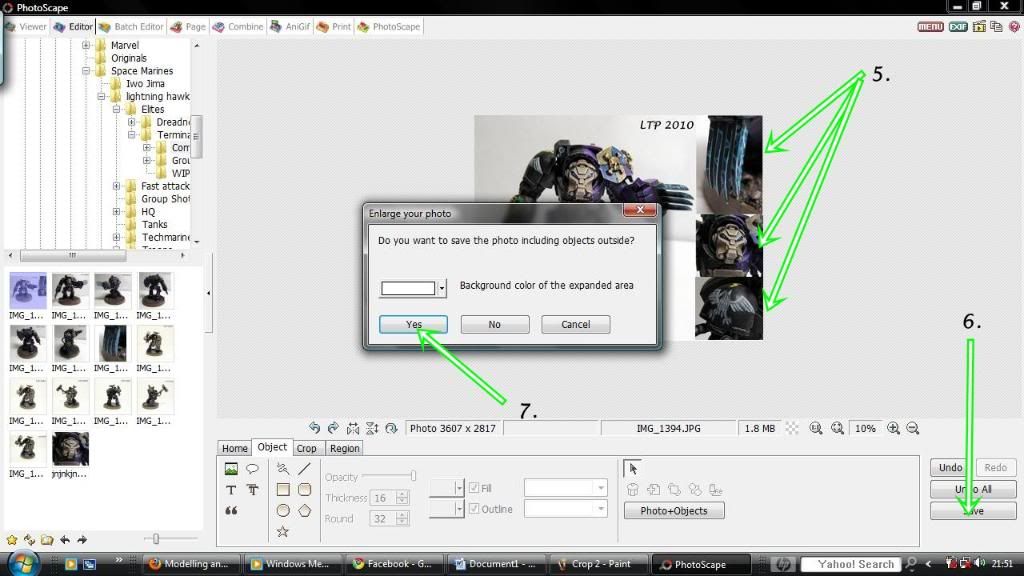 5. Add as many photos as you like and move them into position.
6. Once you are happy click Save
7. When the background colour box comes up click Yes
Stage 3
You now have a Great looking collage to put in your portfolio or enter an online competition with.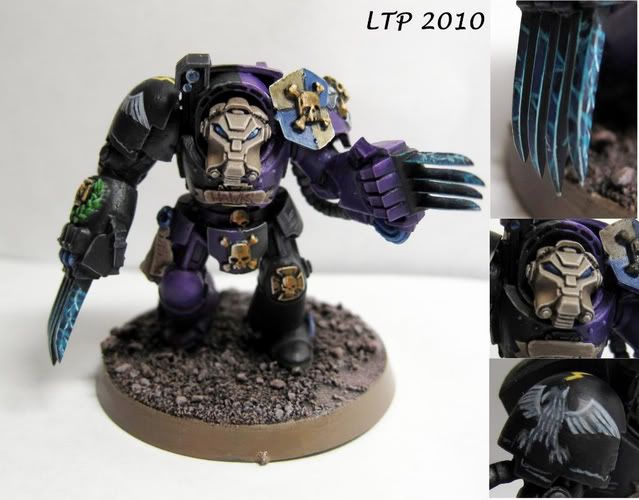 Cheers
LTP
Lower Navigation
Advanced Photo Editing